Monday February 6 marks the debut for the first of five original series Netflix is currently developing for their 23.5 million-strong subscriber base. Lilyhammer was produced in Norway and its recent debut there garnered the highest ratings ever for a Norwegian dramatic series.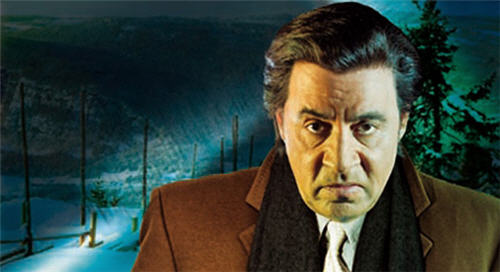 The series stars Little Steven Van Zandt (The Sopranos, Bruce Springsteen's E Street Band, Little Steven's Underground Garage) as the main character, Frankie (The Fixer) Tagliano. Tagliano could be a distant cousin to the beloved but ruthless strip club owner and loyal consigliere Silvio Dante from The Sopranos. It's great to see Van Zandt take a starring role in an episodic series -- he, you should pardon the expression, kills it.
The story begins as Tagliano, a mobbed up New York bar owner, becomes a FBI informant and is sent away on the witness protection plan by his own request to Norway. Why Norway? Because he saw the lovely quiet town of Lillehammer on TV during the 1984 Olympics and it looked serene -- and who in their right mind would expect to find him there, of all places.
Van Zandt is hilarious as the proverbial fish out of water; he tramps around in the snow with an ever present set of headphones listening to Norwegian language learning tapes and soon makes friends with a single mother and some motley characters that he meets at the local unemployment office. Even though he can't speak a word of the language, he comes to understand Norwegian and is the only character on the show who speaks in English. The Norwegian dialogue is subtitled.
Frankie attempts to maneuver his new world just the way he would at home by doing things like bribing county officials with cash to help him get a bar license and attempting to blow away a wolf who kills a sheep that is the pet of the aforementioned single mom's little boy. However, Norway proves to be quite a bit different than New York City.
All eight episodes of Lilyhammer will be available starting February 6 in the U.S. as well as Latin America and Canada. Netflix will co-produce the series' second season.