Do you find yourself steering clear of difficult conversations with your spouse, your children, your co-workers, your boss? We all have defense mechanisms that kick in when we want to avoid the harder choices in our lives. But avoiding everyday communication that we really need to face causes stress and can actually make us physically ill. Dr. Neha Sangwan, Internal Medicine physician, entrepreneur, and Huffington Post contributor, took as her mission empowering people in their own health by teaching them practical communication tools to strengthen their relationships, decrease stress levels, and create the life they deserve.
Doctor Neha trained as a medical doctor. For over a decade, she worked 36-hour shifts and saw up to 18 hospitalized patients a day. She found that this punishing schedule quickly took its toll on her health. "Instead of acknowledging my headaches, throat constriction, insomnia and physical exhaustion as warning signals, I powered through shift after shift, fueled by caffeine, sugar and a fear of failure," she told me. "Eventually the grueling pace, erratic sleep schedule and blatant disregard for my own physical, mental and emotional well-being led to burnout. I was so focused on other people's health and doing what was expected, I rarely paid attention to what my own body was saying. My official diagnosis: a classic case of people pleasing."
It was an a-ha moment for Doctor Neha. She took a break, regrouped, and realized that she was profoundly unhappy. As a child, growing up as the daughter of Indian parents who moved to the United States in search of better opportunities for their children, she had been brought up to fulfill the dreams of her family and the Indian community. She had never been taught to listen to her own heart, to figure out her own needs, to live her own life. During her residency, she began a practice of sitting with her patients for a half hour before they were discharged. She shared tools with them to help them cope with stress and communication issues in their lives, finding in fact that many times stress was the underlying cause of their medical issues.
Knowing how critical this information was for the medical community, Doctor Neha decided that she wanted to teach these exercises to medical teams so that they could take care of themselves before taking care of others. She was then hired by corporations to conduct seminars about stress and communication skills for their teams. Her skills as an executive coach became widely known. Doctor Neha was asked to speak in Saudi Arabia at a seminar for heart surgeons and was subsequently invited by TEDx Berkeley to present a talk on her findings about how the lack of effective communication impacts our lives in every conceivable way.
Having spent most of the past two years writing her first book, Talk Your Way To Health and Happiness (to be published by Hay House in 2015), Doctor Neha has been invited by the Kripalu Center for Yoga and Health in Lenox, Massachusetts for an interactive weekend of self-reflection and practical tools that will transform participants' ability to communicate with even the most challenging personalities. The workshop will take place May 30 to June 1. "Through writing my book, I've developed a new level of clarity around these tools that I've been teaching for more than a decade," Neha said. "The weekend will be experiential, engaging, and fun and will provide concrete tools to change your life immediately. It's not just about dramatic conversations or being in a tough place - it's about everyday life and navigating communication with ease with some simple steps."
"Most of us are feeling lonely, disconnected, and a lack of belonging which seems crazy in our technologically advanced world. That directly relates to having strong relationships and authentic communication, not only with ourselves but with others as well. We've lost that connection. Our rapid pace of life has caused us to disconnect even from ourselves.The stress that results is undermining the body's immune system and literally ends up making us sick," she continued.
"How do you talk your way to health and happiness? The answer is simple but it's not always easy," noted Doctor Neha.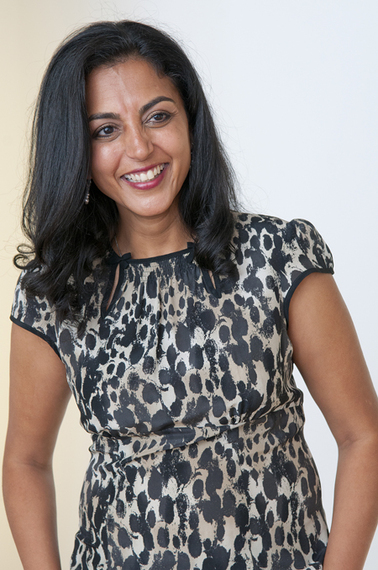 Photo Used with Permission
If you're interested in signing up for the Kripalu workshop, visit their site
To join Doctor Neha's online community visit her Facebook page
Visit Doctor Neha's website to sign up for blog posts and newsletter