As the holiday season kicks into full gear, it's easy to get wrapped up in parties, shopping and family outings. It's also too easy to forget that some families don't get to spend much time together, if any, at this time of year. Thousands of military families every year celebrate Christmas without a child, husband, sibling or parent who is deployed or in training. In recognition of the sacrifice these dedicated families face every year, companies across the country conduct giveaways, raise holiday funds and in other ways give thanks to those in our armed forces for keeping us safe.
I believe, whole-heartedly, in supporting the military community, so it warms my heart to see some of the awesome things these companies do at this time of year. Here's a look at just a few of the companies that are giving back this holiday season.
Operation Home Front
Operation Home Front is a nonprofit organization that gives emergency support, year-round, to members of the military and their families, in the form of emergency funds, food, home repairs and wounded-warrior assistance. Through donations and public support, Operation Home Front is able to provide all these services at no cost to the families in need.
Operation Home Front ramps up its giving during the holidays. Through toy drives and providing holiday meals, this organization hopes to provide a stress-free holiday season for these families.
From donating cars, to cooking for a family, you can help this organization give back in a number of great ways. To find out more about the cause and how to get involved, visit their website.
Sears
Every year, Sears raises millions of dollars for military families through its Heroes at Home Wish Registry. Anyone can donate money to the fund, which is then distributed to military soldiers and their families before the holiday season. All collected donations are given to the families, so they are able to buy presents, clothes and holiday decorations.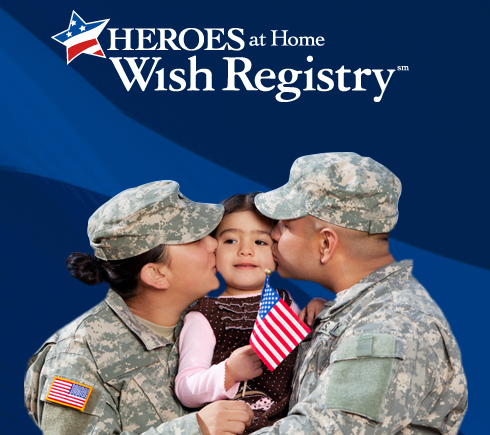 The Wish Registry has been around for six years, and in that time, it has distributed over 18 million dollars to more than 100,000 families. The registry for the 2013 holiday season just ended, and those funds will end up reaching more than 20,000 families.
The Wish Registry is an extension of the Heroes at Home program, which runs all year, working with donors and volunteers to help military families in need. Interested in helping? Find out more here.
Full Circle Home
Full Circle Home works with troops to send support back to their spouses. This nonprofit organization helps troops send gifts back home at this time of year. The gift boxes sent for the holiday season include 12 gifts and, perhaps more importantly, a handwritten note from the soldier.
In addition to holiday gifts boxes, Full Circle Home also sends gift boxes filled with pampering items every Mother's Day.
Full Circle Home supports its efforts solely through generous donations and private sponsorships. To learn how you can help a soldier send home something special this winter, visit their website.

Tree Classics
To help add a little holiday cheer to a military family's decorations this year, Tree Classics is hosting a Christmas tree giveaway. Any family with an active military member or veteran is eligible to enter by uploading a photo of their family to Tree Classics' Facebook contest page. Entrants are encouraged to share a story with their picture; the top three entries will win a pre-lit Christmas tree, and two runner-ups will win a festive Christmas wreath.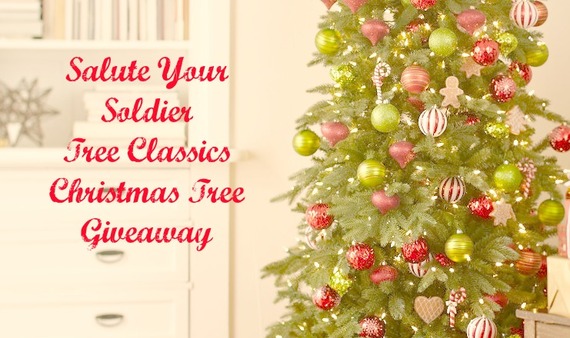 The contest runs until Friday, December 13th. Winners are determined by the number of votes they receive. Anyone can vote, so even if you aren't eligible to enter, visit the contest to help a family win a free tree!
We're so constantly reminded about the joy of the holiday season that it's easy to forget it isn't the best time of the year for everyone. But, by giving back to those who sacrifice time with their loved ones for our country, you can help brighten someone's holidays. Even if you aren't in a position to donate money, all of these opportunities offer ways to give your time. You can also help simply by sharing the cause with others.
These are only four groups dedicated to helping our military families, but they are by no means your only opportunities during this giving season. Keep your eyes and ears open for other ways you can thank and support our military families this winter as well.
Holly Hammond is a marketing professional who works with clients like Sears and Tree Classics, and often highlights their endeavors in her writing.