Contribution by Andrea Davis
Racks, hangers, stands and cabinets are all simple, quick and practical ways to organize your shoes. But what if you've done that already and still need more space? What if they clash with your closet, entryway or halls? Maybe you're just creative and want your organization to blend with your other designs.
Shoes enhance the beauty of your clothing, so they should also do the same when they're off of your feet. So here are some creative organization tools to help them complement your home:
1. Stow them in a pull-out drawer that can double as a storage space for books or hold a vase of flowers or pictures.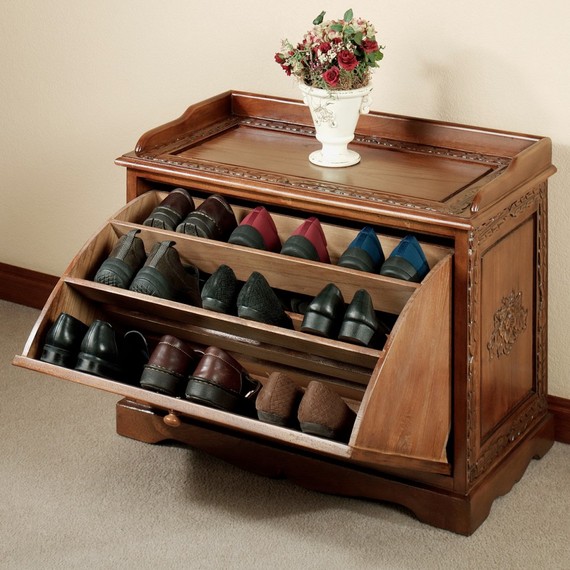 Image courtesy of Touch of Class
2. Roll them up in a shoe wheel that spins for easily finding a pair later.
Image courtesy of Rakku Designs
3. Reuse coffee tins or pipes and stack them together to hold multiple pairs in your entryway.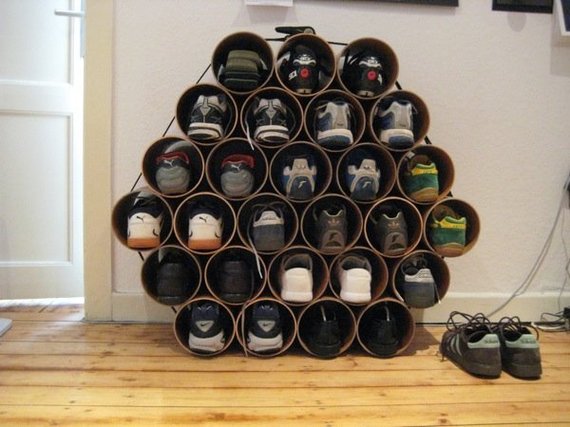 Image courtesy of Apartment Therapy
4. Use a storage tower with shelves that swing out to hold shoes, keys, purses or anything else you might need before walking out the door.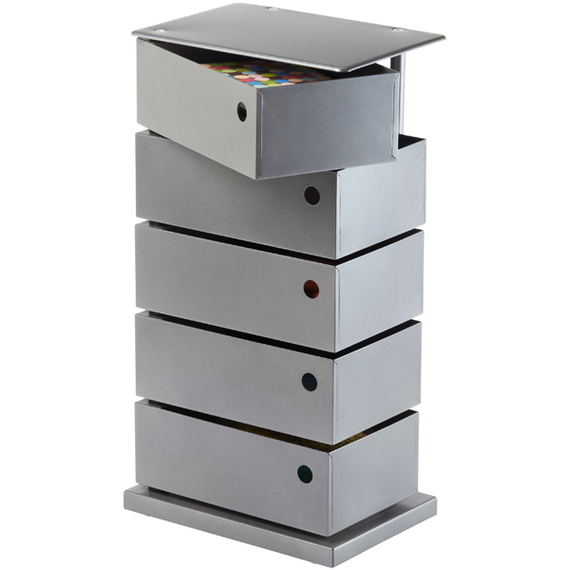 Image courtesy of the Container Store
5. Why not a shoe rack that's hidden inside a shelf?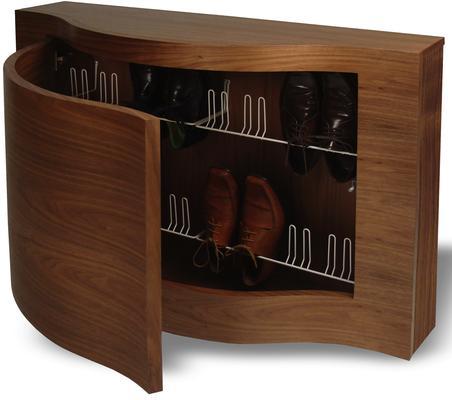 Image courtesy of Furnish.co.uk
6. If you live in a two-story house, all that extra space underneath the stairs could hold your extensive collection of shoes.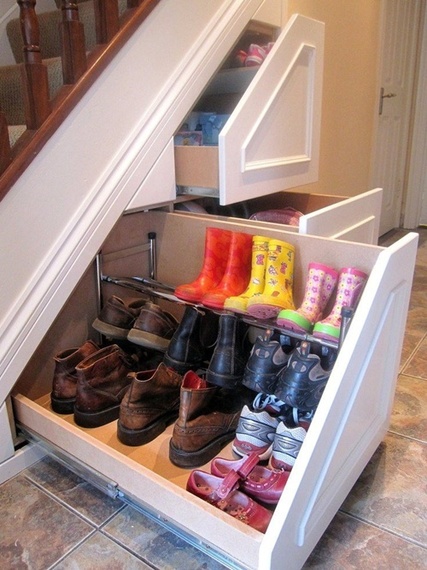 Image courtesy of Stair Storage Co.
7. Keep your shoes filled out rather than flat with these footprint outlines.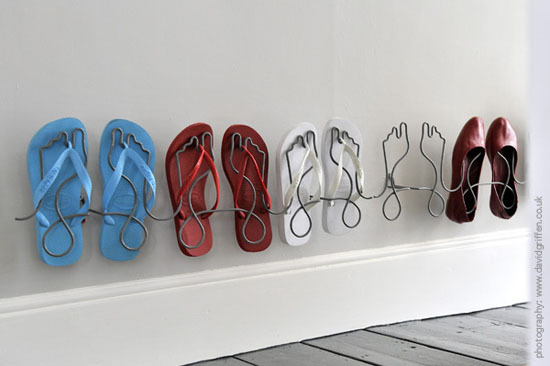 Image courtesy of Charlotte Tangye Design
8. Here's a vertical stretch of metal that holds your shoes in place by the toe.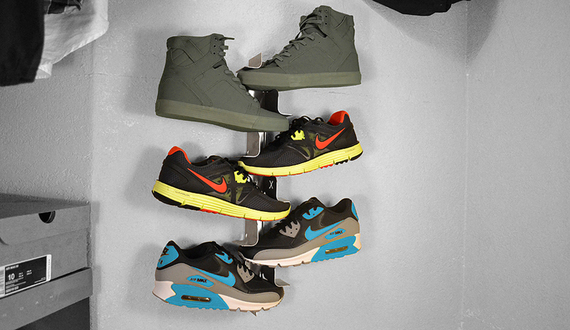 Image courtesy of DesignBoom
9. Reuse plumbing pipes in your closet for shoe or book storage.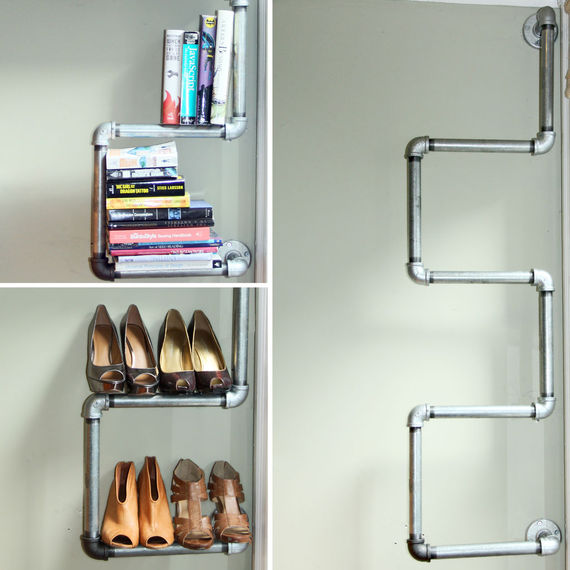 Image courtesy of Instructables
10. When you're done using a rack for wine storage, it can hold your shoes!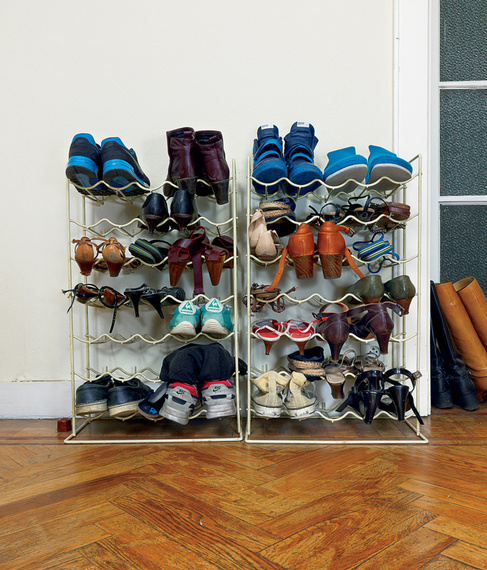 Image courtesy of Dwell Magazine