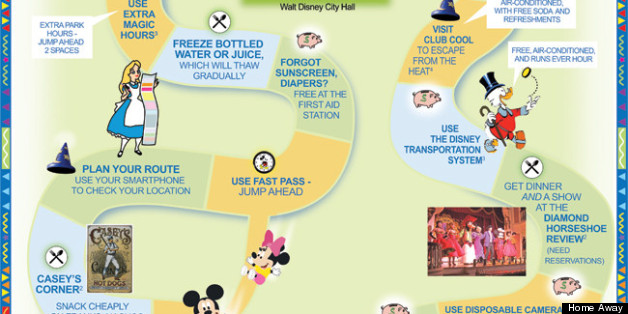 Disney World is a lot of things, but cheap? You're dreaming if you think you can bring a "tight budget" with you to the theme park. Well, dream on... and see how far you can stretch your dollar at Disney World's Magic Kingdom theme park!
This fun and insanely insightful
infographic
includes tips like:
Visit Club Cool to escape from the heat -- it's air-conditioned with free soda and refreshments!
At Casey's Corner, you can snack cheaply on franks, nachos, and fries. Smarter move? Prepare snacks in your vacation house for later.
Buy cheap walkie talkies - a very smart way to keep in contact with each other in a crowded park.