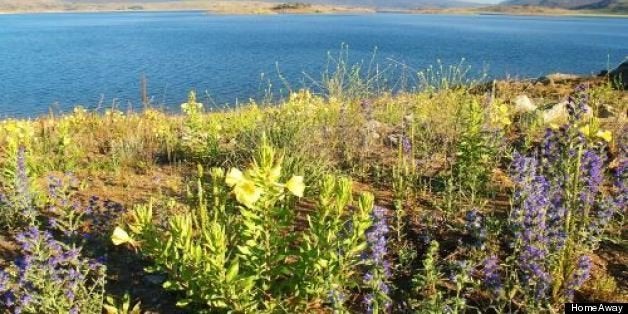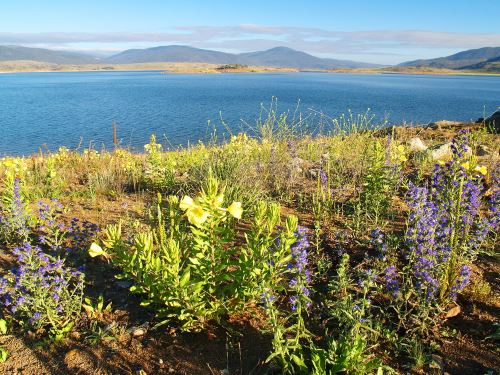 Nestled in picturesque surroundings amongst the Snowy Mountains in New South Wales, Jindabyne is known as the opening to the mountain range. The town sits along and shares its name with an expansive lake half the size of Sydney Harbour. It makes for a spectacular sight -- especially with the snow-capped mountains as a backdrop. Here are five reasons why you should consider adding Jindabyne to your must-visit list.
1. Access to the Snow (Right Now!)
The ski resorts at Perisher, Thredbo and Charlotte Pass are just a short drive or shuttle bus from Jindabyne. Though there are lodging options at the resorts, many skiers use Jindabyne as a more budget-friendly place to stay during ski season, which runs from June to early October. While it may not be on the mountain, Jindabyne still has a mountain village feel with plenty of ski-hire outlets and locals who are happy to pass along their knowledge. Perisher and Thredbo, in particular, are two of Australia's highest snowfall resorts, and staying in Jindabyne is the perfect way to gain access to both of these winter wonderlands.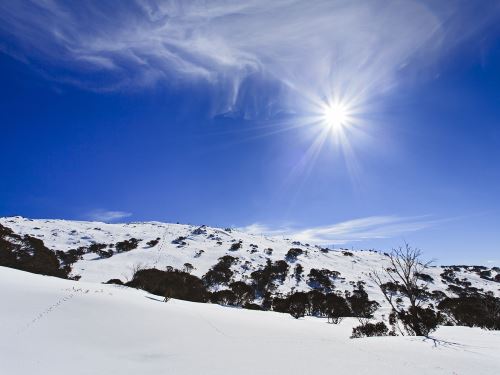 2. Summer and Winter Activities
Jindabyne's more than just a winter wonderland, though. With the lake being a central feature of the town, there is an endless supply of water-based activities to partake in. Canoeing, kayaking, water-skiing and even white-water rafting are all readily available on the lake and on the Snowy River, which is one of the lake's main tributaries. Fishing is hugely popular on the lake, with being trout a local specialty. If land-based activities are more your style, then never fear. Horse riding through the mountains is one of the best ways to truly experience the area's natural beauty.
One of the best things about Jindabyne is the variety in food and drink in the region. From traditional bakeries to German or Italian restaurants, the choice is yours. A few options to consider:
Sundance Bakehouse: If you're looking for something to warm you up, Sundance Bakehouse is an ideal choice. An authentic, old-school bakery, Sundance boasts some of the region's best pastries and tarts. Their pies are well known for miles around, too - make sure to try one!
Angie's Italian Kitchen: Traditional Italian cooking while looking out over Lake Jindabyne - does it get much better? Common Italian dishes like pasta and pizza are readily available, along with some local specialties like trout, and the restaurant is widely renowned for its top-class service.
4. The History: The Man from Snowy River
Jindabyne is home to "The Man from Snowy River," the famous poem written by Banjo Patterson. Part of local folklore, you can explore the story of the horseback pursuit of an escaped, prizewinning racehorse throughout the steep mountainous terrain. Local tour operators can show you the type of alpine tracks Mr. Patterson had in mind when he dreamed up this legendary tale.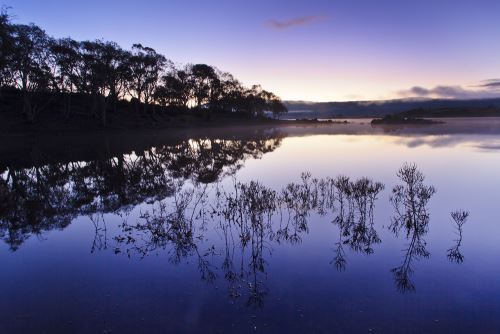 Although a relatively small town, Jindabyne is home to some great festivals that are well worth seeing. Smaller events such as the Lakelight Sculpture Festival and the Snowy Mountains Muster are low-key local fun. If you're more interested in one of the larger local festivals, here are a couple worth checking out:
Jindabyne Irish Festival: This annual festival celebrates Irish culture in Australia and is held over one action-packed weekend in January. There's Irish music, sporting events and of course plenty of Irish food and Guinness.
Lake Jindabyne Flowing Festival: Set over a weekend in February, this is one of the region's most popular events. Family fun is the theme with live entertainment and rides available. The Dragon Boat Challenge is the centrepiece of the festival, where 20 rowers attempt to steer their boat to the finish line before the others.