Unless the weather gets even wackier, orange and red leaves should make their dramatic debut next month. From September to November, it's all about the fall foliage -- whether you're visiting the Midwest or New England.
And if you've got an iPhone, you've got a leg up on other leaf peepers. Check out these handy tree and plant identification apps, and get the most out of a scenic fall foliage drive, or stroll.
Also, you can go on and on about how old Maple trees have rougher bark than their younger counterparts, so passersby -- or your kids -- think you're a genius.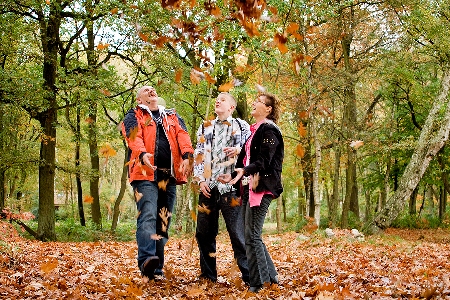 TreeID
You don't have to be an arborist to identify just about every tree in North America. With this app, spot a tree and geek out as you learn: its name, its scientific name, its qualities (bark, fruit, leaves, etc), and its geographic location.
Cost: Free
LeafSnap
Concocted by researchers at Columbia University and the Smithsonian Institute, this app also helps you identify trees. However, all you have to do is snap a picture of a tree's leaf to get the info you need. In theory. Unlike TreeID, it only features tree species in the Northeast, and its visual recognition software is neat, but not flawless.
Cost: Free
TreeBook
This app is like LeafSnap and TreeID, but it's more basic and user-friendly.
Cost: Free
Botany Buddy
Okay, enough about trees already! Botany Buddy is your handy guide to everything else. And trees, too. Discover 2,000+ species (from shrubs to cacti), zoom-worthy photos, and a whole lot more. Share photo collections with friends, document findings from a hike, and get gardening tips.
Cost: $9.99
When it comes to mapping or planning your trip, a gazillion other travel apps are there for the downloading. But these apps give a little context to the star of the show: those gorgeous fall colors.
-- Laura for the HomeAway team