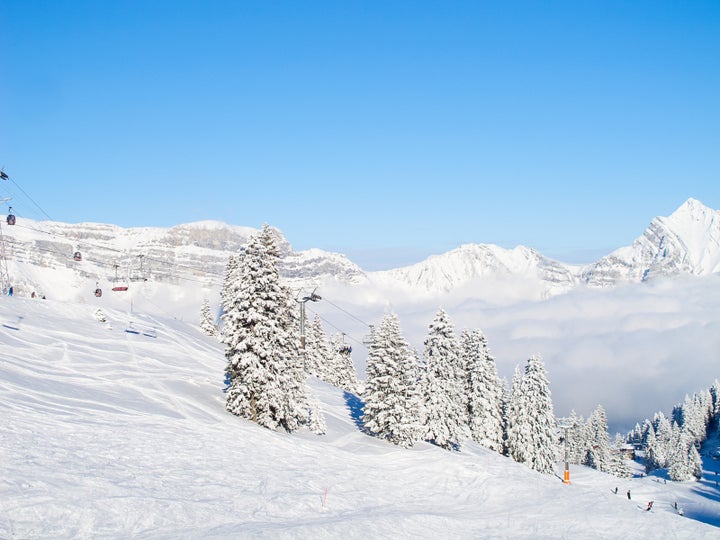 Snowflakes are already flying in parts of the high country, and it's a perfect time to start planning those winter ski trips for the 2012-2013 season. It's just a month or less (!) before opening day at ski resorts like Copper Mountain in Colorado (Nov. 2) and Mammoth in California (Nov. 8). So what does the season have in store for skiers and riders this year?
The 2013 Old Farmer's Almanac predicts higher-than-average snowfall in British Columbia, the Utah mountains and the Smokies in the Southeast U.S., plus relief for areas that had drought conditions last year.
Powderchasers.com cites the NOAA's outlook that "normal" snowfall should return to the Colorado Rockies in this medium El Niᅢᄆo year. El Niᅢᄆo is the global weather pattern that typically brings moisture to the western U.S., meaning a decent amount of snow is likely. As an extra measure of insurance, most ski areas have state-of-the-art snowmaking equipment to ensure our coming ski days will be good ones.
Some of what's new this year:
Jackson Hole's new high-speed quad improves access to more intermediate terrain in the Casper trail network, which has been expanded over the summer.
Vail is replacing the Vista Bahn Express Lift (chair 16 from Vail Village) with a brand-new gondola.
Mammoth's terrain parks have added 50 new features.
Ober Gatlinburg's new Ski Mountain Sports has everything you need from new outerwear to ski or board full tune-up services.
At HomeAway, we are wondering: If ski areas around the U.S. went head-to-head, which one would come out on top as the favorite? We've seeded 12 ski resorts from Maine to California in a bracket-style competition with voting on our Facebook page starting Friday, October 5. Don't miss the first round; it's your turn to vote for the winners in each bracket and find out who will reign supreme, and perhaps you'll discover a new mountain to try this year in the HomeAway Great Ski-Off.