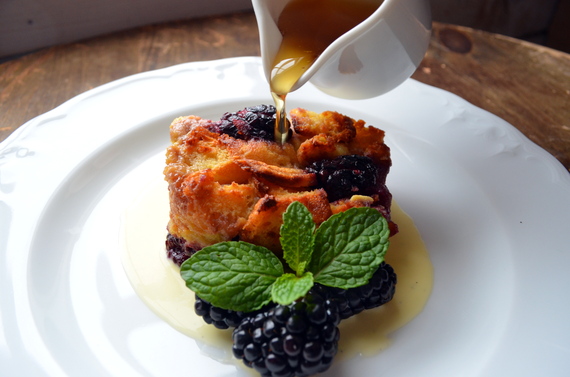 image: BedandBreakfast.com
Get a hot cup of coffee and drool along with us at these Sweet 16 amazing breakfasts. Bed & Breakfast owners and chefs share the recipes that earned them a place as finalists in the annual contest that celebrates the second "B" in B&B.
These recipes feature everything from sweet potatoes to St. Germain elderflower liqueur. We say "yes, please" to salted caramel, rosemary-infused syrup, farm-fresh blueberries, piles of whipped cream and, of course, to bacon -- lots and lots of thick, sliced bacon.
The press release noted "the Sweet 16 finalists were chosen based on recipe creativity, uniqueness and appeal by guest judges including Anne Banas, SmarterTravel.com; Genevieve Shaw Brown, ABC News; Adrien Glover, Travel + Leisure; and Larry Olmsted, USAToday.com Great American Bites columnist." The runners-up and winner were chosen by BedandBreakfast.com fans on Facebook.
Every one of these mouth-watering breakfasts looks worth waking up early to make; and they would be even better to wake up to, so we've included links to the recipes and to information on the inns that feature them in their morning meals.
PHOTO GALLERY
Best B&B Breakfasts
Story and images by the BedandBreakfast.com team, part of the HomeAway family.