With the longer nights and the warmer weather, it's time to get your outdoor areas ready for entertaining and relaxing. Upgrading your backyard isn't as tough as it sounds, with these fun and easy DIY's to inspire your decorating spirit.
1. Bring on the birds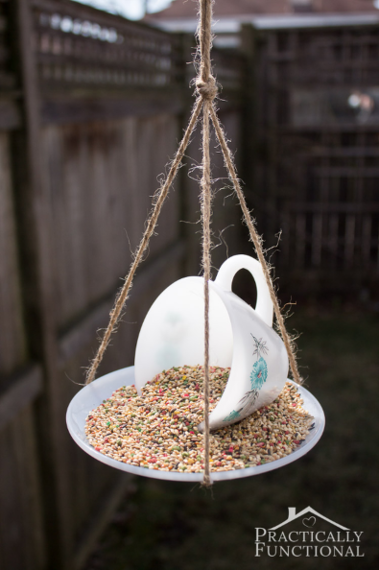 Project via Jessi @Practically Functional
Add some visual interest and a springtime soundtrack all at once, with a sweet DIY birdfeeder that will attract some feathered friends. (Directions here)
2. Embellish with chalk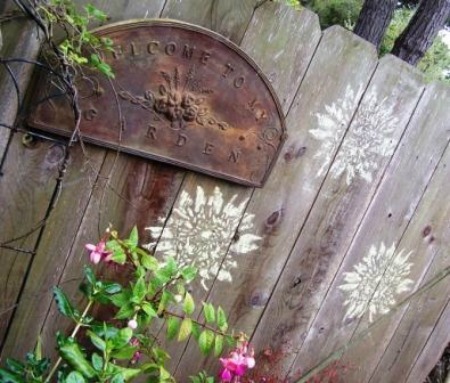 Project via Holly @504 Main
Easy and temporary, this quick decor idea is a fun way to add some interest to your boring fence or stone walkway, and it's sure to bring on some happy childhood memories. (Here's how)
3. Hang an elegant lamp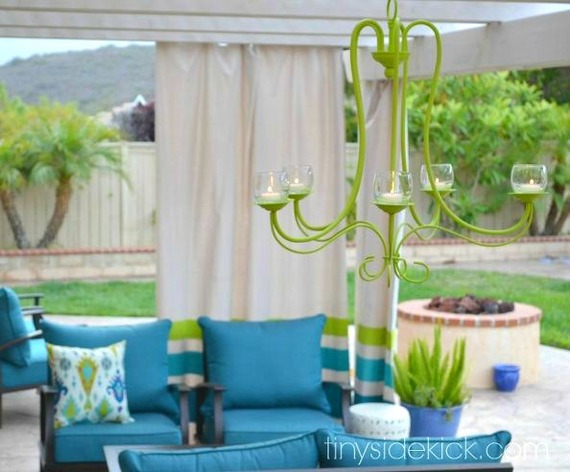 Project via Corey @Tiny Sidekick
An outdoor candle-ier is not only any easy upcycle, but a romantic way to add a little ambiance to evening hangouts. (Directions here)
4. Add a rainboot garden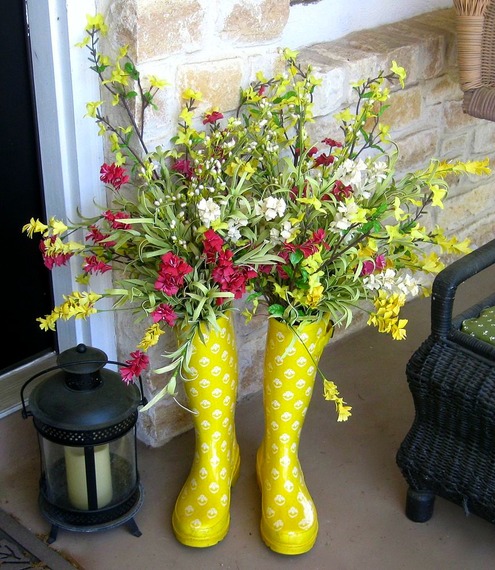 Project via Angela @Twelve Oaks Manor
Repurpose last season's rain boots by turning them into flowering planters. Mix and match boot colors and bright flower hues, for maximum decor vibrancy! (Here's how)
5. Make a flower chandelier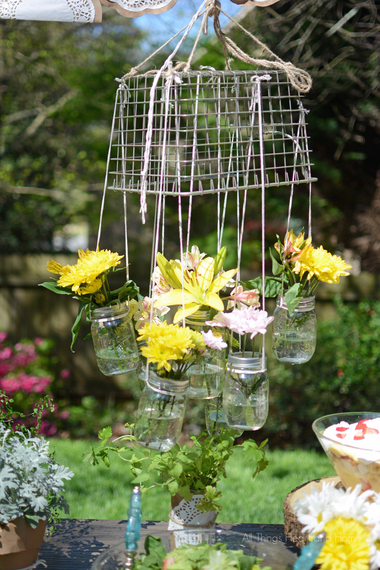 Project via Robin @All Things Heart and Home
Grab a couple beloved mason jars, and tie them to a wire basket at varying heights, for a fabulous hanging flower chandelier that will add instant charm and whimsy to your outdoor space. (Here's how to do it)
6. Set up a bottle tree

Project via Pam @House of Hawthornes
Ok, so this may sound weird if you're not an avid DIYer, but these things are actually super popular, and it's clear why. Recycle your glass bottles and decorate your space with a colorful glass feature all at once! (Directions here)
7. Spray paint your outdoor furniture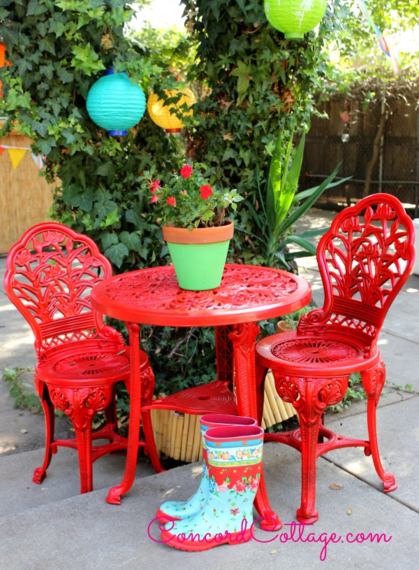 Project via Lisa @Concord Cottage
Now that you've dragged your patio set out of the garage, don't you wish it looked just a little shinier and newer? That's where spray paint comes in! (Do it like this blogger did)
8. Install a garden fountain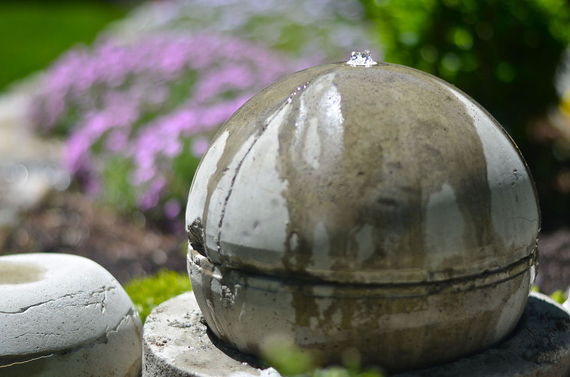 Project via Charlotte @Ciburbanity
Nothing adds an air of relaxation to your backyard paradise quite as well as a trickling water feature. Especially when you've made it yourself, with this easy DIY. (Directions here)
9. String up some twinkly lights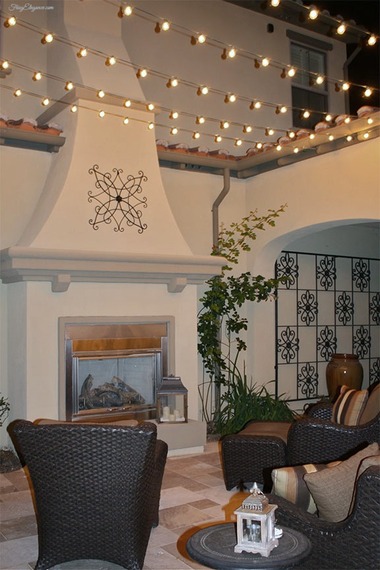 Project via Randi and Carol @Frugelegance
Fairy lights aren't just good for your Christmas tree, they're also a magical way to light your outdoor spaces. Create an intimate backyard lounge, by stringing up a few of these twinkly strings. (Get this look)
10. Create interesting ornaments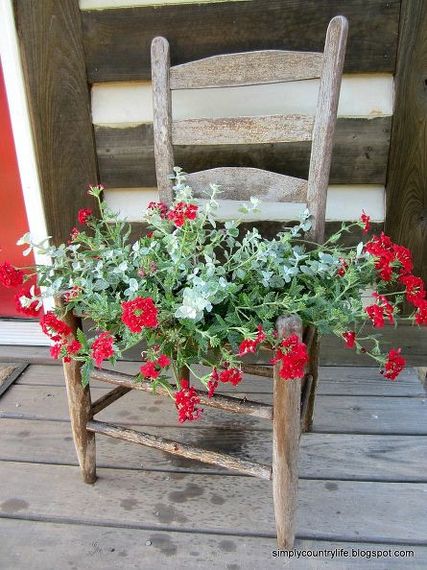 Project via Adina @Simply Country Life
Every garden needs some interest, and this vintage chair repurpose will definitely give you that! Turn an old chair into a mossy, succulent filled planter, perfect for adding character to your garden! (Here's how)
For more fun and exciting ways to get your yard ready for warmer weather, check out our Outdoor Ideas on Hometalk!