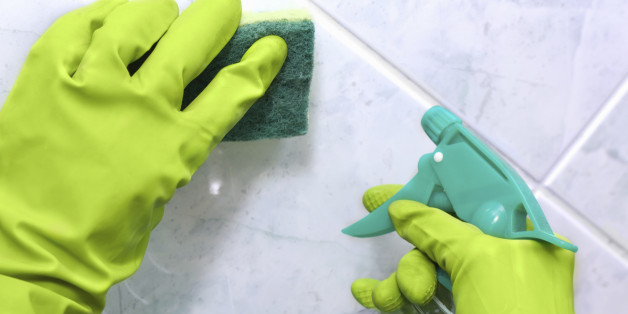 You don't have to live in filth just because you're sick of chemical cleaners! Instead, try some natural solutions to your gritty and grungy problems, to get the same level of cleanliness without raising the level of poison in your home. Bonus: DIY cleaners are cheaper than the chemical variety! Below are Hometalk-tested DIY home cleaners to help you keep your home dirt and chemical free.
1. Powder Laundry Detergent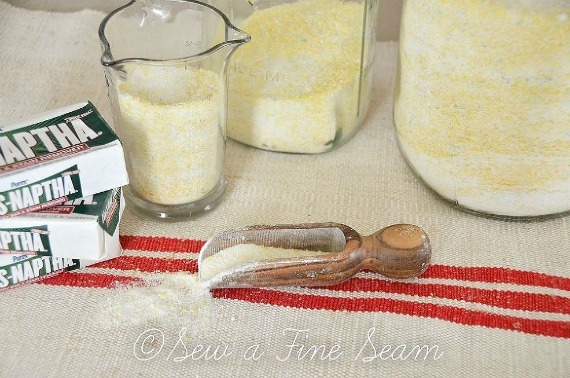 Project via Hometalker Jill @Sew a Fine Seam
Mix up your own batch of fresh laundry detergent powder, for a clean wash that won't irritate your skin or your nose with artificial lemony scents. Store your miracle mix in a cute labeled mason jar!
2. Liquid Laundry Detergent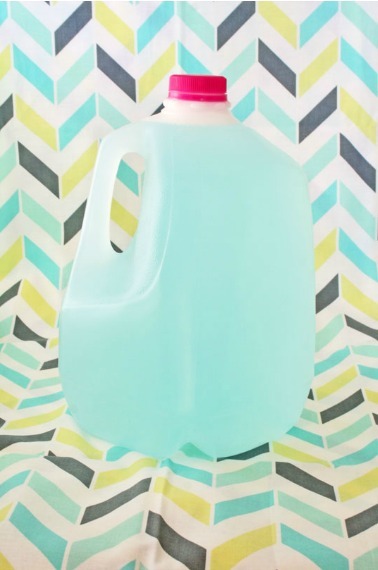 Project via Hometalker Megan @Rhapsody in Rooms
If your machine takes the liquid variety soap, you can join the green club as well, with this fabulous homemade liquid detergent recipe, which you can conveniently store in a recycled milk gallon carton.
3. Fabric Softener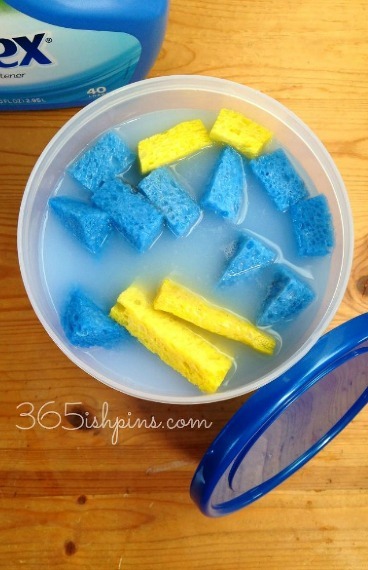 Project via Hometalker Nicole @365(ish) Days of Pinterest
Instead of adding countless fabric softener sheets to you garbage can every week, try these forever dryer sheets, an easy, budget solution for laundry room waste!
4. Dishwasher Tabs

Project via Hometalker Jessica @Mom 4 Real
Homemade doesn't need to mean less convenient! If you're a fan of those no-hassle dishwasher tabs, you can make your own, using a DIY dish soap recipe that fits your needs and your budget.
5. All-Purpose Cleaner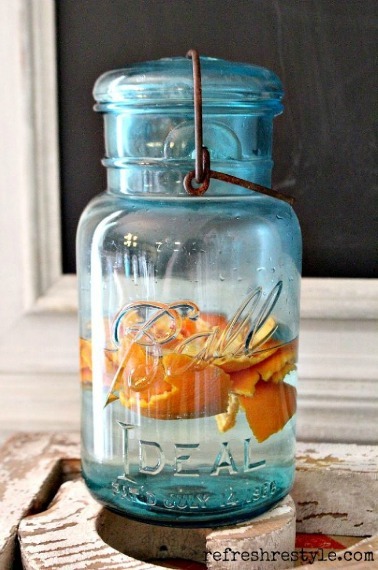 Project via Hometalker Debbie @Refresh Restyle
Every homemade cleaning solution kit must have a reliable all-purpose cleaner, and this recipe is tough to beat! Mix up this concoction, using some staple household items, and be ready for any mess in an instant.
6. Toilet Cleaner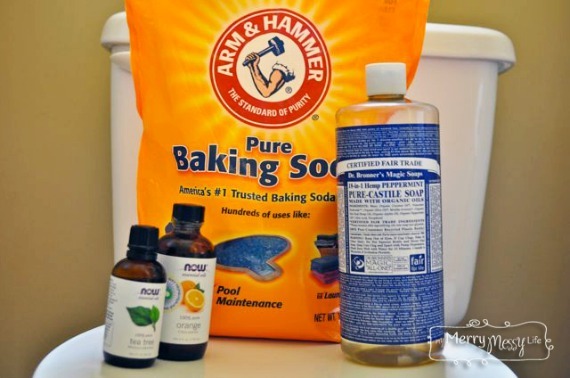 Project via Hometalker Sara @My Merry Messy Life
Any excuse that saves you from bending over your toilet and breathing in those harsh cleaning chemicals is a DIY lifesaver. It just so happens that this homemade cleaner is a money saver too!
7. Window Spray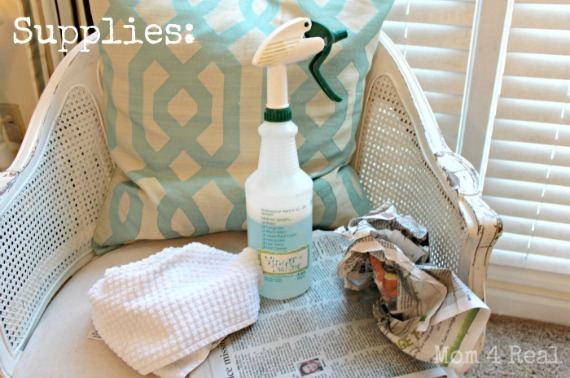 Project via Hometalker Jessica @Mom 4 Real
Streaky windows are bad, but filling your household's air with spritzes of hazardous cleaners might be worse! Mix up your own window cleaning spray using this simple recipe. Pro tip: wipe the window down with a crumpled newspaper!
8. Drain Cleaner

Project via Hometalker Jessica @Designer's Sweet Spot
Letting your sink acquire build-up is one way to ensure regular visits from your plumber. Give the man a break, and take care of your plumbing, with a DIY drain cleaner you can keep close by for regular drain cleaning.
9. Carpet Deodorizer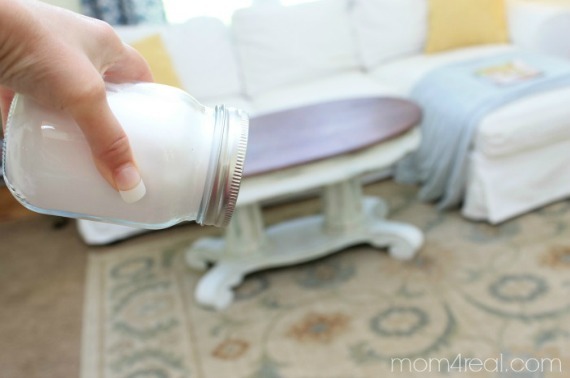 Project via Hometalker Jessica @Mom 4 Real
Your carpets go through a full workout day after day, especially if you have a pet, and it tends to leave them with a bit of a stench every now and then. Solve that issue by trying this popular DIY deodorizing powder for your carpets and rugs!
10. Floor Cleaner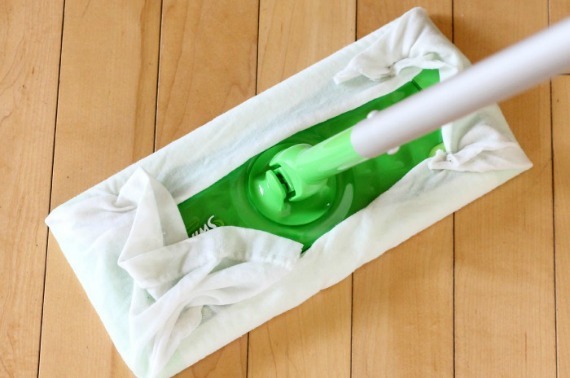 Project via Hometalker Dusty @All Things G&D
Everyone loves the no-mop solution, but disposable floor wipes can be expensive and loaded with chemicals, an especially bad situation if you've got a baby of young children crawling around. Instead, mix up your own reusable floor wipes, using green ingredients and old t-shirts!
11. Household Deodorizer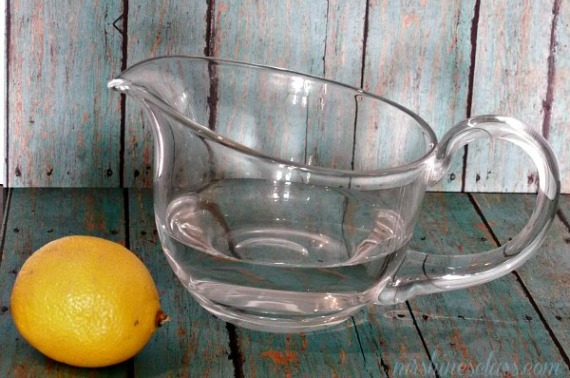 Project via Hometalker Sharon @Mrs.Hines' Class
If you're looking for a no-spray way to solve musty air, try this genius deodorizing trick, perfect for clearing up smells like smoke, animal odors, and fresh paint.
We've got a ton more cleaning tips, tricks, ideas, and hacks over at Hometalk. Come check out our cleaning tips page for all the how-to cleaning goodness you'll ever need!