Twine. Yep, that's it. Here's the answer upfront, because even now that you know what the miracle material is, you'll never guess the crazy things these brave DIYers do with it. Upgrade every nook, cranny, piece, fixture, detail, and accent of your home by wrapping it in rustic, neutral-toned twine for an ultra-stylish facelift with a price tag that'll knock your socks off!
1. Create your own light-up twine spheres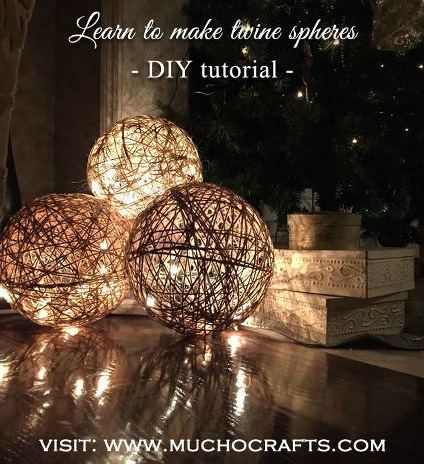 Project via Victoria @Mucho Crafts
Perfect for adding some glowing ambiance to an outdoor spring party, these easy to make twine spheres are the perfect porch decor DIY.
2. Add some decorative fillers to your vases

Project via Heather @Viral Upcycle
If you're looking to style your coffee table, a vase filled with decorative orbs is the way to go. Make your own using--you guessed it--twine!
3. Turn cardboard boxes into stylish storage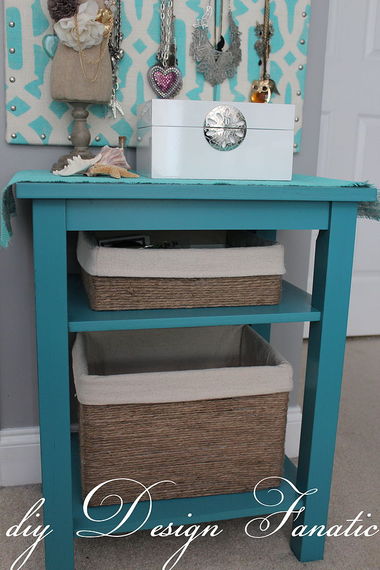 Project via Pam @DIY Design Fanatic
The next time you order from Amazon, don't toss the box. Instead, turn those large cardboard boxes into pretty and practical storage.
4. Upgrade a boring door pull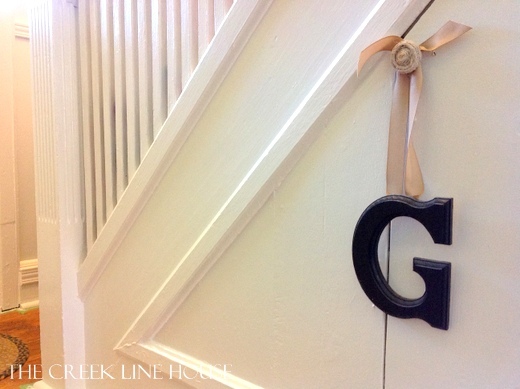 Project via Courtenay @The Creek Line House
This fix is so quick and simple, it'll be hard to leave any door un-twined once you've seen it!
5. Upcycle glass jars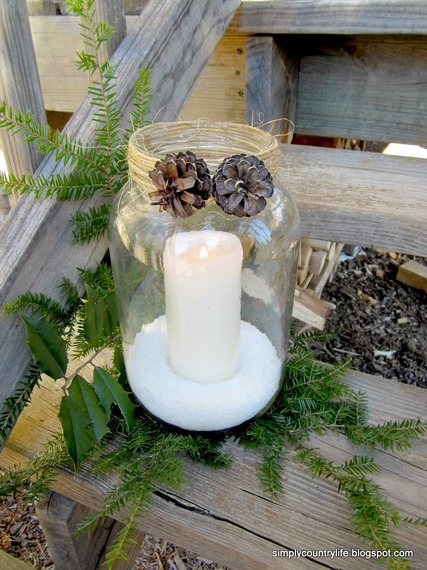 Project via Adina @Simply Country Life
Add interest to regular glass jars and make them the perfect vase, supply caddy, or bathroom storage.
6. Give your stools and chairs more surfaces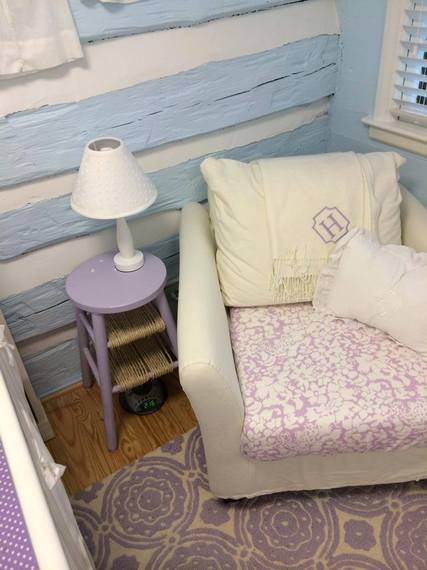 Project via Elizabeth @Saint Rooster
BAM! Your minimalist nightstand just got some book storage. Give a stool or chair with level bars this stylish and useful upgrade.
7. Decorate your walls with rustic monograms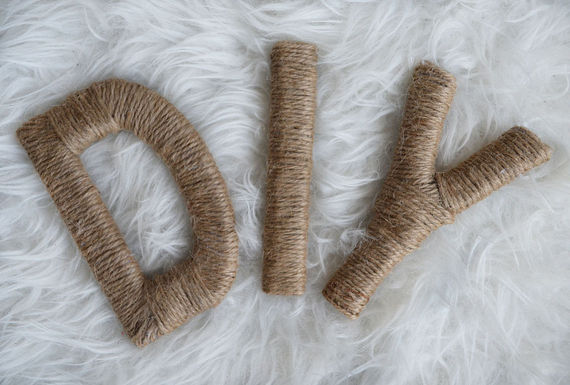 Project via Sam @DIY Huntress
Create your own twine-wrapped rustic letters, perfect for adding variety to your gallery wall or decorating a springtime party.
8. Wrap up your knickknacks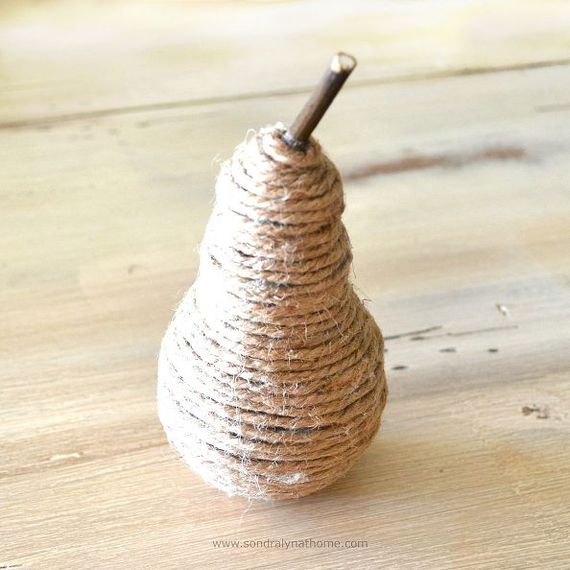 Project via Sondra Lyn @Sondra Lyn at Home
Spend five minutes adding details to your bookcase or coffee table and upcycling all at once, by turning retired light bulbs into twine-wrapped decorative pears.
9. Repurpose interesting glass bottles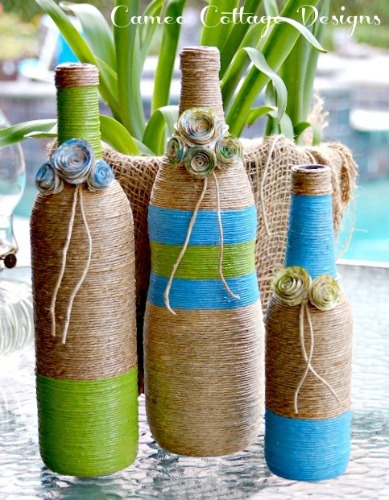 Project via Debi @Cameo Cottage Designs
Speaking of decor, here's a great way to upgrade those interesting glass bottles that you just can't bring yourself to get rid of. Add embellishments like DIY rosettes and lace!
10. Refresh your old furniture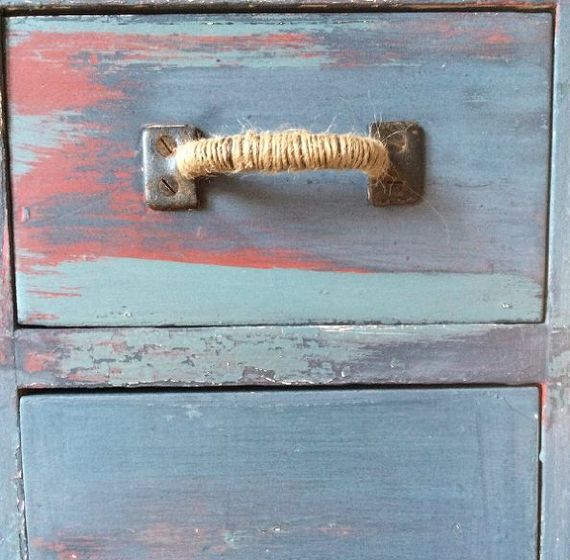 Project via Jenny @Refresh Living
Instantly upgrade a piece of old furniture by giving the hardware a twine-tastic makeover!
11. DIY and adorable wreath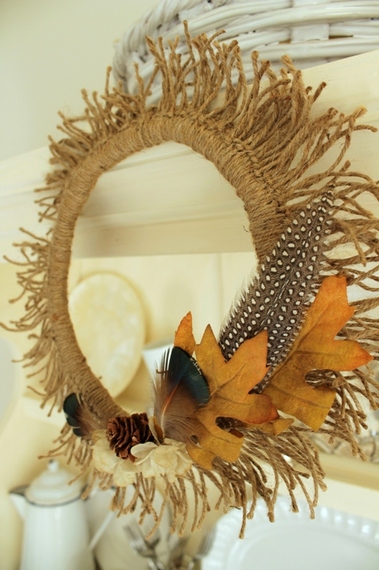 Project via Carolyn @Homework
Cut small pieces of twine, for this perfectly frayed wreath design, which is great for giving your front door some beachy, nautical appeal.
12. Bring a dated piece of furniture back to life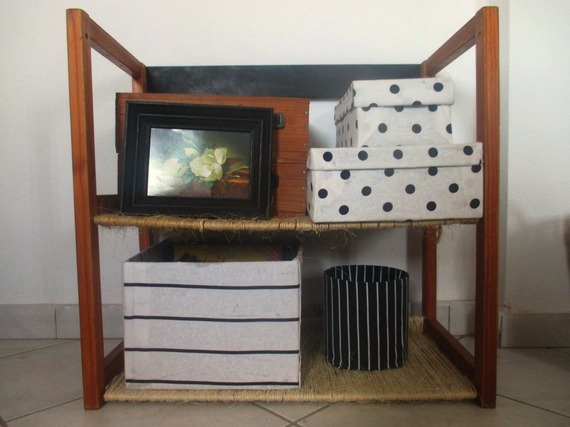 Project via Mary @In the Boondocks
Before lugging that old piece out to the curb, try this stunning solution. It might take some time and patience, but, oh boy, will it be worth it!
13. Create a whole new look for your lights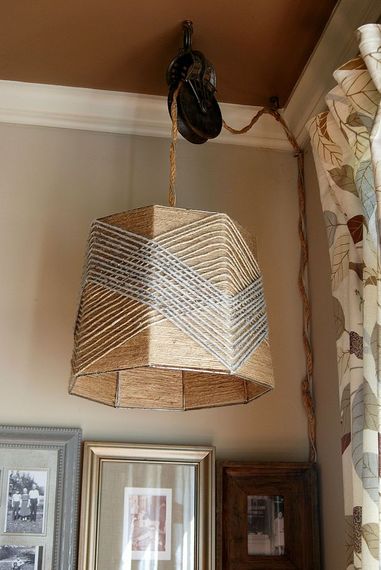 Project via Beth @Nest Interiors
Bored of your plain lamp shade? Give your ceilings a refreshing new look, with intricately woven lamp shades you can make yourself!
Get more crafty ideas from our DIY page on Hometalk!