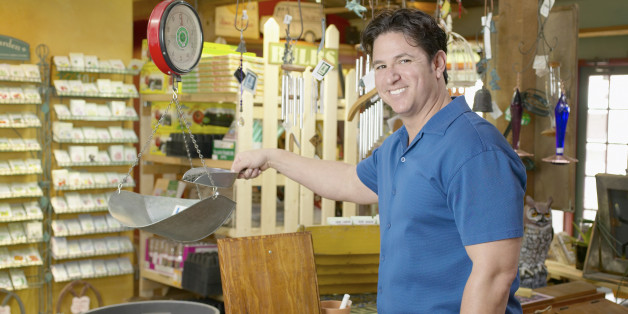 Nothing makes us miss spring like gusty winds, snowed-in cars, and layers of socks. Take a break from staring sadly outside at a cold, white landscape, and feast your eyes on some spring-tastic gardening ideas, for green-thumbs, black-thumbs, and all thumbs in between. Bust that bleak mood and get yourself excited for warmer weather, by planning your spring garden now!
1. Rain Boot Hanging Garden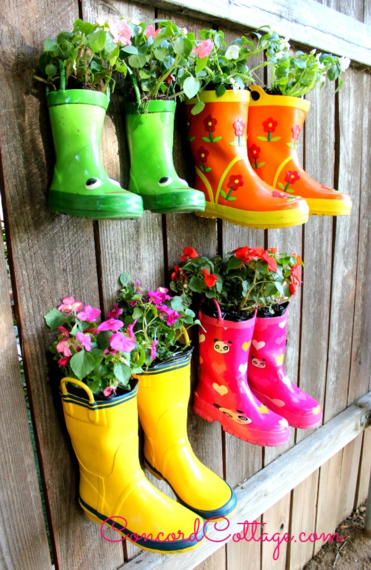 Project via Hometalker Lisa @Concord Cottage
Have you ever seen anything so cute in your life? Say goodbye to boots on your feet and hello to boots on your fence!
2. Fenced Backyard Garden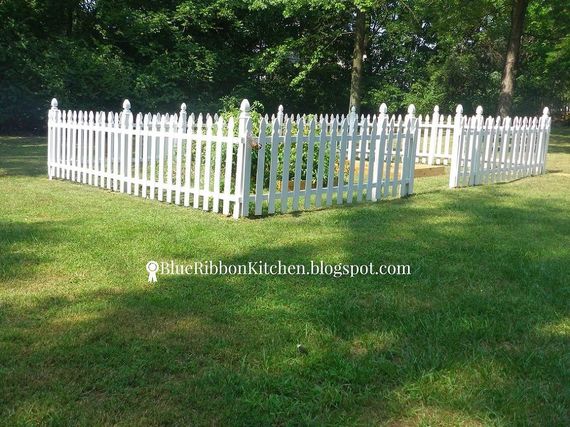 Project via Hometalker Karri @Blue Ribbon Kitchen
Go classic this spring, with a white picket fence around the sweetest patch of flower beds and vegetable rows, perfect for springtime enjoyment
3. Stenciled Flowerpots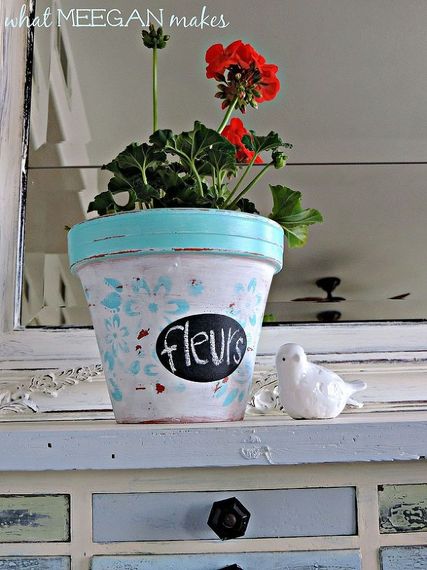 Project via Hometalker Meegan @What Meegan Makes
Your flower choice isn't the only way to add some fun color to your plant pots. Pick your favorite hues, and add some stenciled style before you start planting.
4. Pallet Garden Walkway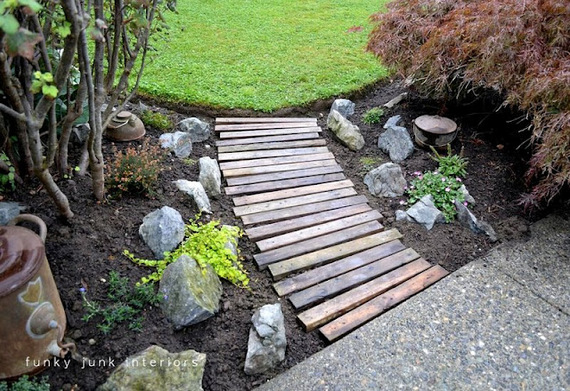 Project via Hometalker Donna @Funky Junk Interiors
Remember that spring gardens also need some cute details, like water features, ornaments, and pathways. This cottage-style wooden path is easily constructed from pallets.
5. Painted Flowerpots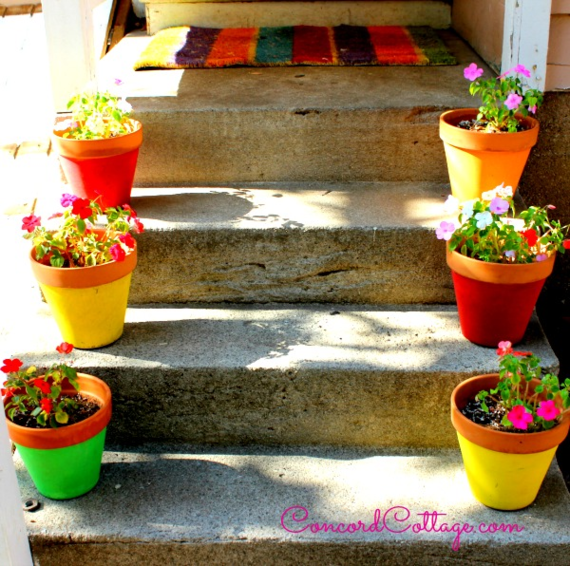 Project via Hometalker Lisa @Concord Cottage
You don't need many art supplies for this adorable embellishment -- simply paint your terracotta pot rims, to accent the bright tones of the flowers you plan to house there.
6. Seed Starters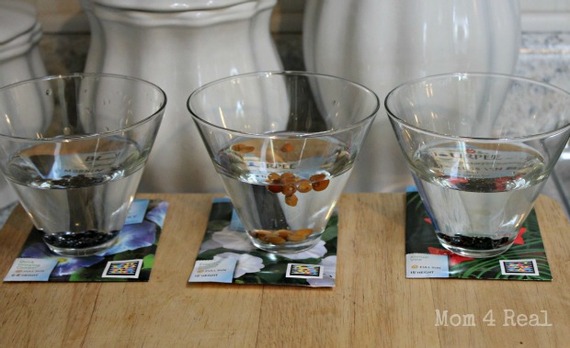 Project via Hometalker Jessica @Mom 4 Real
Dreaming up ways to start those flowers as soon as possible? With this quick seed starting hack, you'll have your plants sprouting up almost as soon as you've purchased the seeds.
7. Butterfly Feeder Jar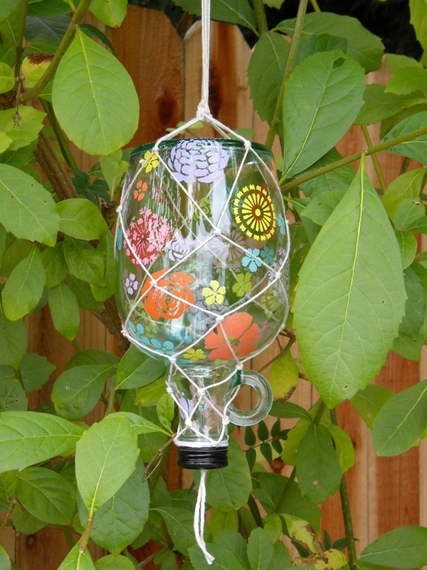 Project via Hometalker Carolyn @Homework
While some critters are not invited to your garden, make the ones that are feel welcome, with a DIY butterfly feeder to attract colorful, winged friends.
8. Pallet Gardening Table

Project via Hometalker Jenna @SAS Interiors
Here's an awesome pallet upcycle to create the perfect potting corner near your spring garden. Not only is it outrageously cute, it will be very helpful when it's time to get your hands in the soil.
9. Chalkboard Flower Pot Labels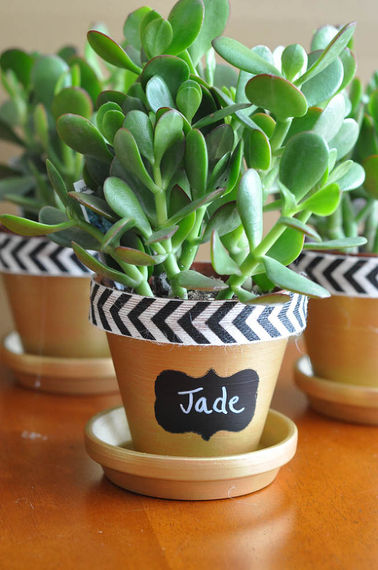 Project via Hometalker Tara @Suburble
Even before your plants open their blooms, you'll still know exactly what you put where, thanks to these reusable chalkboard labels.
10. Gold Leaf Flower Pots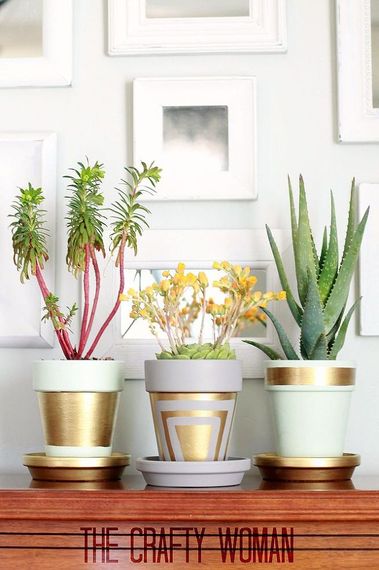 Project via Hometalker Christine @The Crafty Woman
Nature gets edgy, with these modern terracotta pots decorated with geometric designs in gold leaf. This is the perfect DIY for a small indoor garden to fit your chic interior.
11. Tabletop Succulent Display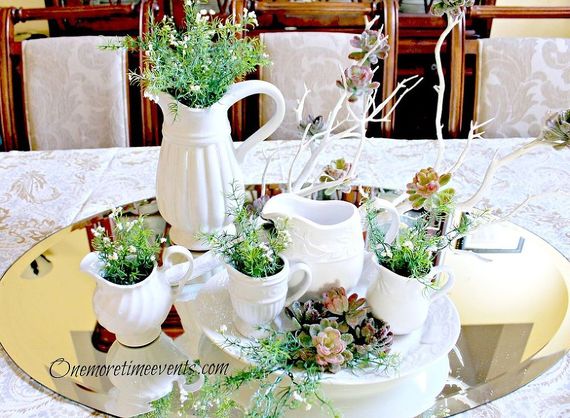 Project via Hometalker Tammy @One More Time
Have a dish set you're not using? If not, thrift stores are a great place to pick up unwanted sets that would look absolutely darling filled with a mini garden of succulents and small plants.
12. Flower Tower Flowerpots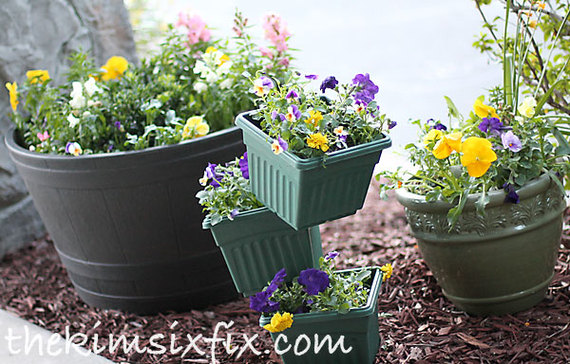 Project via Hometalker Kim @The Kim Six Fix
This wonderfully wacky design isn't only creative, it's cheap to make, and an easy way to conserve and share a little water between plants.
13. Paint Stirrer Planter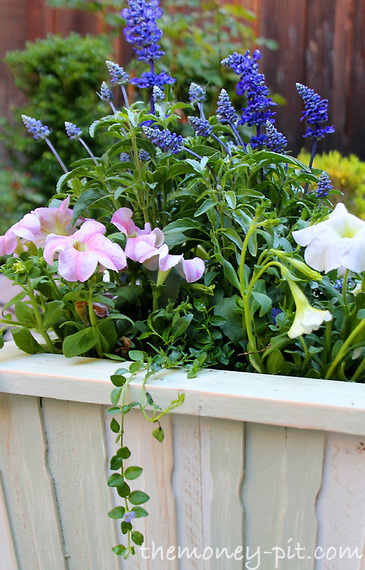 Project via Hometalker Kim @The Kim Six Fix
All it takes is some reclaimed wood and a handful of paint stirrers, to get this designer planter look for your own yard or garden.
You've been in the cold long enough! It's time to escape the winter to the sunny spring! Get your brain in gear, by checking out our #ThinkSpring page on Hometalk!