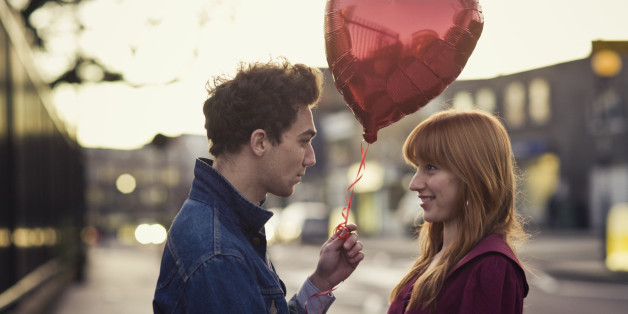 Even if you're planning on visiting the jewelry store or flower shop for your real Valentine's Day presents, there's plenty of love to spread that doesn't require a checkbook! Instead of handing out classic cards or candies, get a little bit creative, with these V-Day DIYs for all of the beloved valentines in your life!
1. Love letters and loot for your favorite ladies.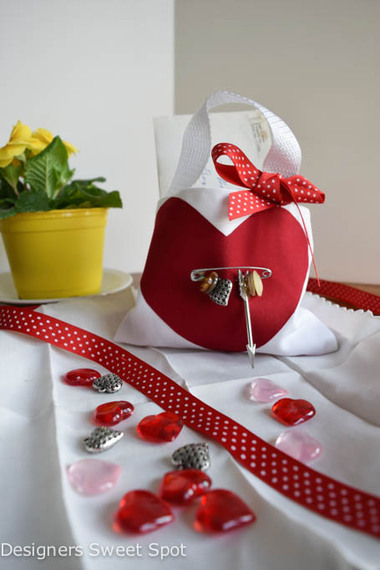 Project via Hometalker Jessica @Designer's Sweet Spot
Give them something sweet, and tell them something sweeter, with these cute little DIY V-Day pouches filled with candy and love notes!
2. Homemade heart candy for the kiddos.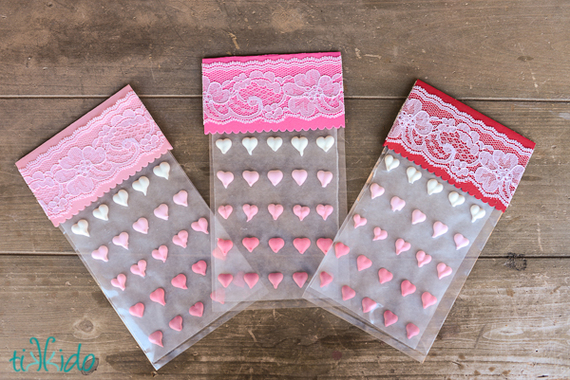 Project via Hometalker Nikki Wills @Tikkido
Instead of taking a trip to the store, make your own delicious morsels of love with this simple how-to! Then, get your creativity on, with a customized candy wrapper.
3. Personal hug letters for grandparents.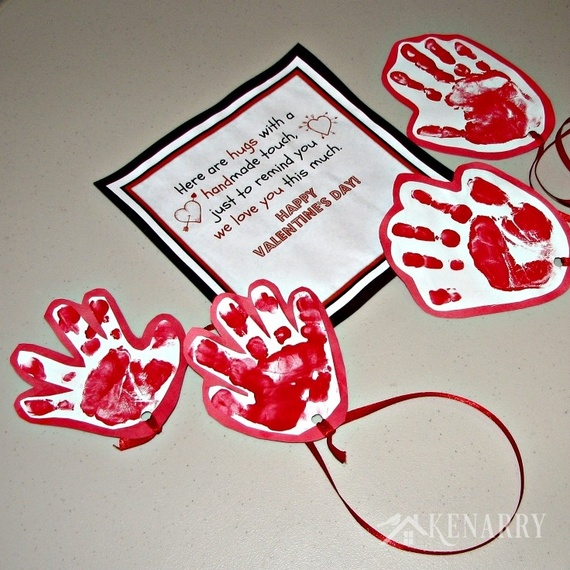 Project via Hometalker Carrie @Kenarry
Whether your parents live close by or far away, they'll adore these homemade hugs from their creative grandchildren.
4. Can of treats for your favorite pranksters.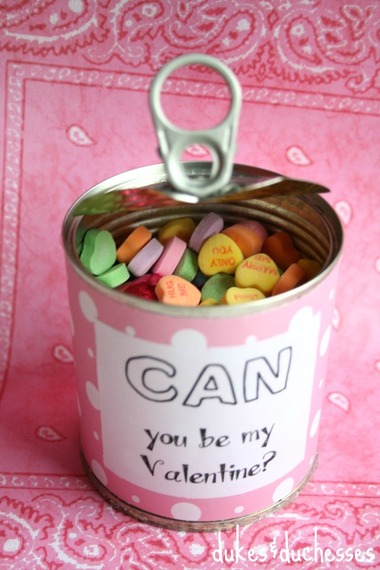 Project via Hometalker Randi @Dukes and Duchesses
Give a yummy can of treats to all your friends who love that "can of worms" April Fool's favorite. Maybe this will convince them not to prank you this year...
5. Useful sentiments for the whole class.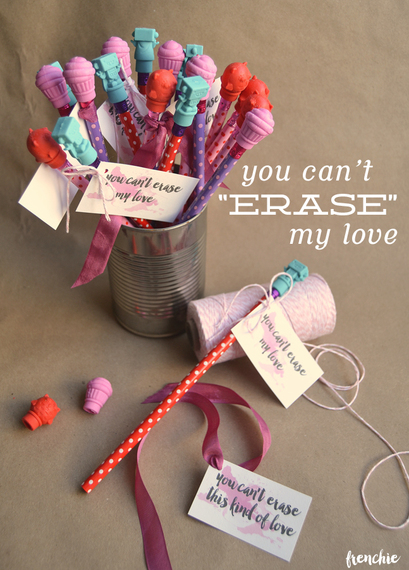 Project via Hometalker Lindsay @Frenchie
This fun DIY is a fabulous way to give your child's class some lovable treats, and some extra school supplies!
6. Rosette tea bags for your yoga class buddies.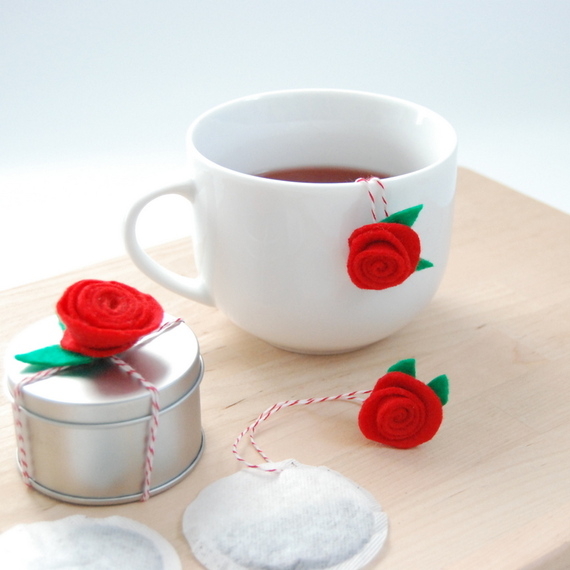 Project via Hometalker Alex @Northstory
Pick up a pack of their favorite tea bags, and add adorable character, with this felt rosette how-to.
7. Scented heart sachets for your lavender-loving mom.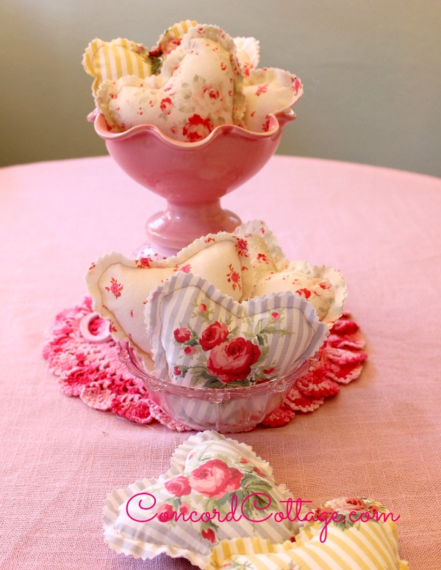 Project via Hometalker Lisa @Concord Cottage
Say: "I love you," with these heart -- and hand -- warming scented sachets! Not only is this a great valentine, it's a useful gift all year round.
8. Jewelry dish for your stylish sister.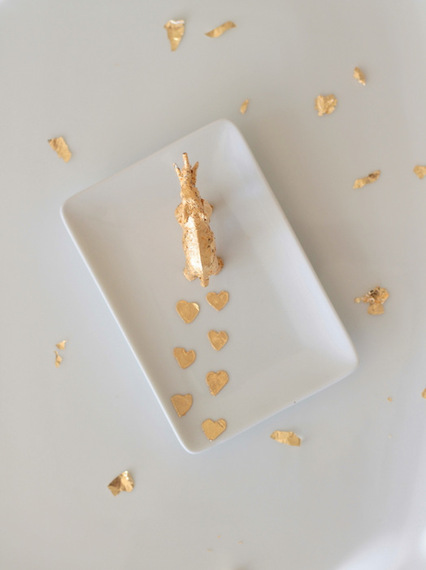 Project via Hometalker Carolyn @Homework
Anyone with a love for designer decor (and a tendency to misplace rings) will appreciate this little bedside jewelry dish decorated with gold, lovable details. You should probably get enough materials to make yourself one too...
9. Party poppers for V-Day celebration favors.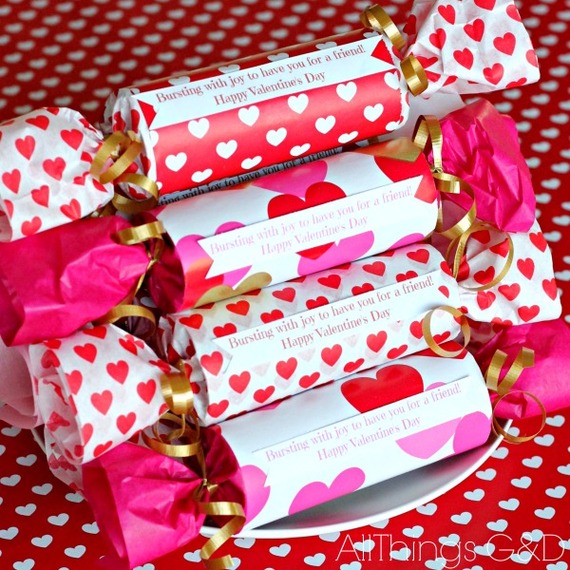 Project via Hometalker Dusty @All Things G&D
If you're planning a Valentine's Day get-together, make sure to have these fun DIY poppers at your door, for adults and children alike to enjoy a sweet V-Day surprise.
10. Snack bags for play date pals.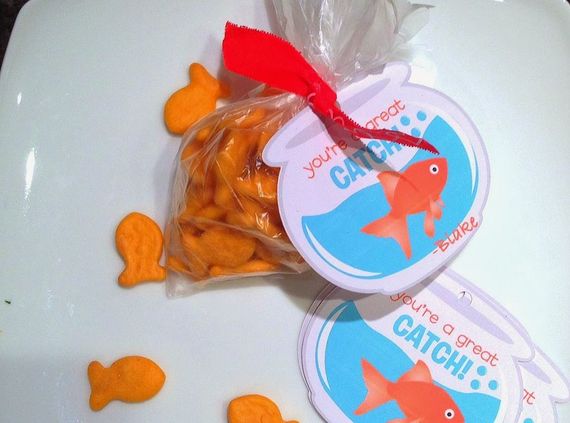 Project via Hometalker Melissa @Two It Yourself
Here's a yummy treat for your child to hand out to their friends at the park, or to share with neighborhood pals!
11. Desk plant for your cubicle buddy.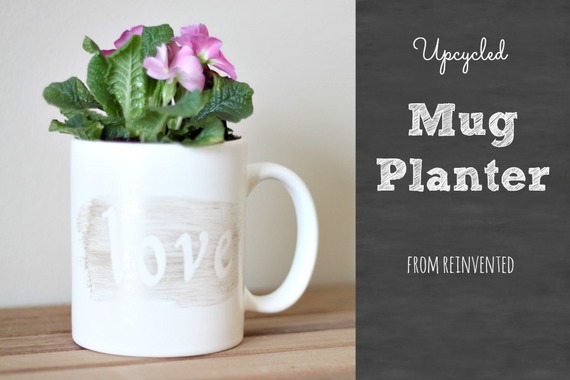 Project via Hometalker Kimm @Reinvented
For this super simple Valentine, just repurpose an ugly mug with some paint, and fill it with a cute flowery plant.
12. Jar full of words for your sweetheart.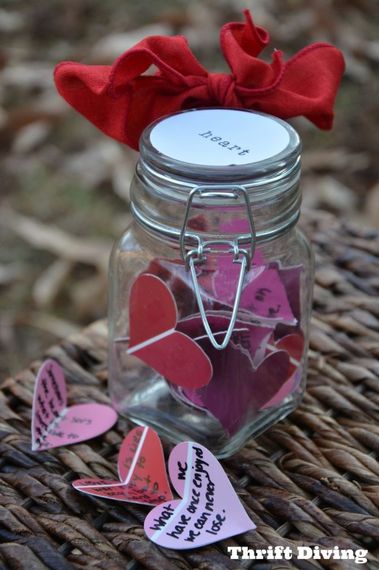 Project via Hometalker Serena @Thrift Diving
We're not saying you should do this instead of the bling or an exciting holiday, but you should definitely add this to your gift! Follow this sweet DIY, to let your S.O. know just how much they mean to you!
13. Heart bookmark for your book club buds and fandom friends.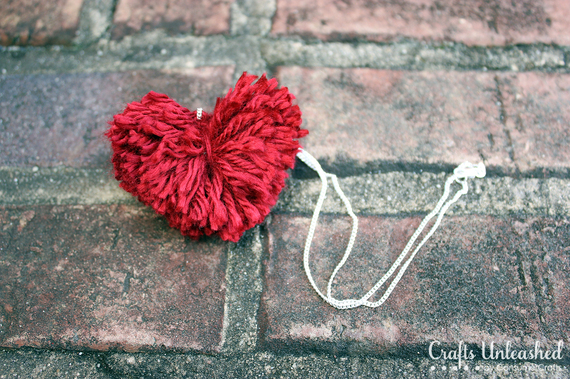 Project via Hometalkers Trish and Bonnie @Uncommon Designs
So cute and so easy, these heart pompom bookmarks are a fun way to remind your friends that you're pretty darn fond of them!
14. Dish garden for your favorite plant lover.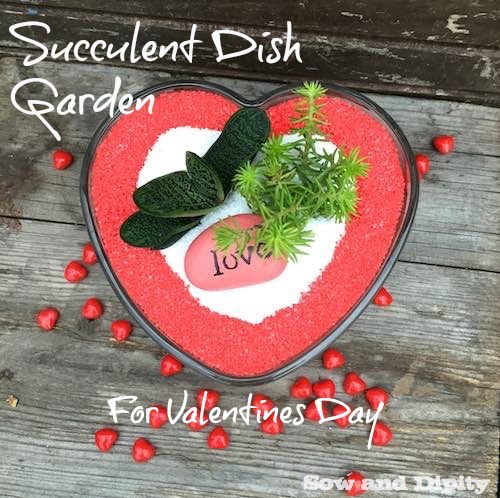 Project via Hometalker Shelley @Sow & Dipity
Join in the new succulent craze, by creating a V-Day themed dish garden that's perfect for adding some greenery to a countertop, bathroom shelf or any spot that's lacking some life!
15. Fun desktop candy jar for everyone who visits at work.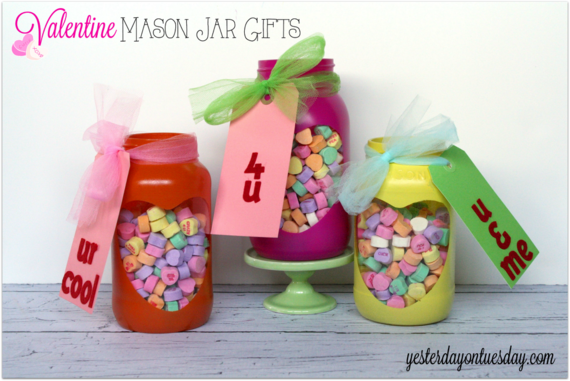 Project via Hometalker Malia @YesterdayonTuesday
Turn your extra sauce jars into candy dishes, and place it on your desk, for passers-by to enjoy a little V-Day sweetness.