Staying put this summer? Even if you're not taking a luxurious cruise, vacationing in Greece, or spending a month at your beach house, you can get the full vaca experience right at home. All you need are a few DIY updates to turn your house into an oasis of relaxation and bliss!
1. Fairy lights for ambiance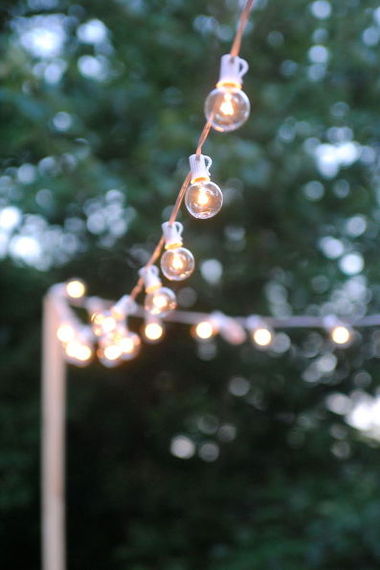 Project via Carrie @Making Lemonade
Tutorial here.
2. An outdoor breakfast station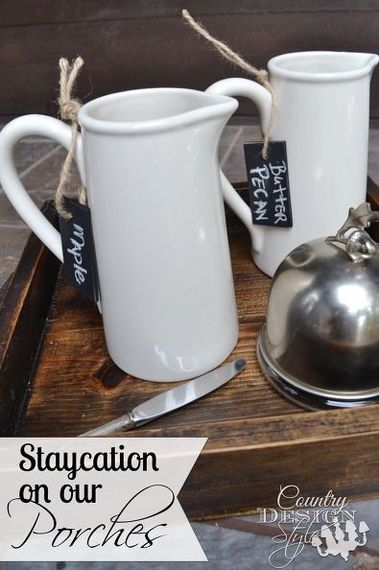 Project via Jeanette @Country Design Style
See how to do it here.
3. Beach decor to camouflage your home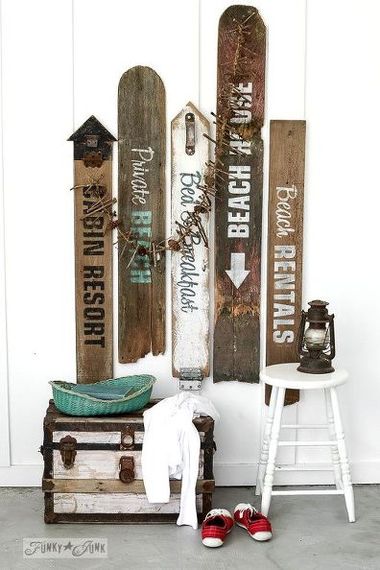 Project via Donna @Funky Junk Interiors
Here's how to do it.
4. A water feature to keep cool (and provide background music)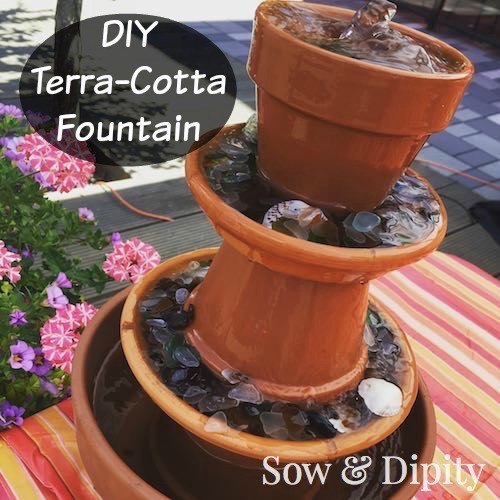 Project via Shelley @Sow & Dipity
Make your own with these directions.
5. Screened in outdoor lounge areas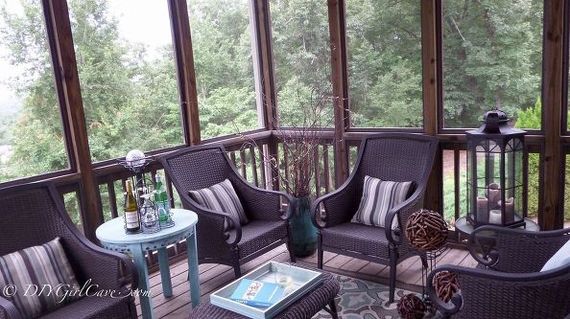 Project via Holly @DIY Girl Cave
Tutorial here.
6. Curtains to make sure you don't get too much sun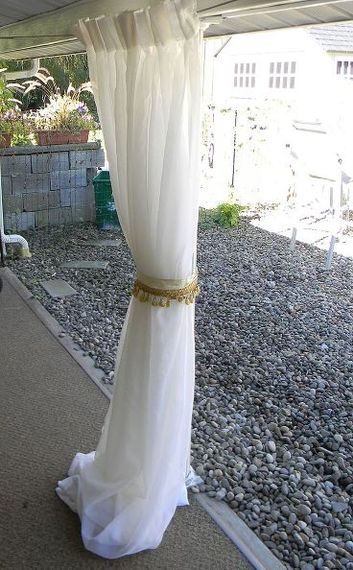 Project via Brooke @Artistic Endeavors 101
Directions here.
7. A constant supply of fresh flowers (to keep up the hotel illusion)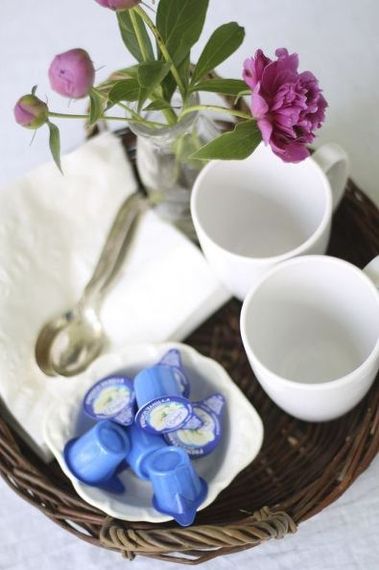 Project via Susan @Love of Home
Here's how to style them.
8. Reading material close by (no matter where you're lounging)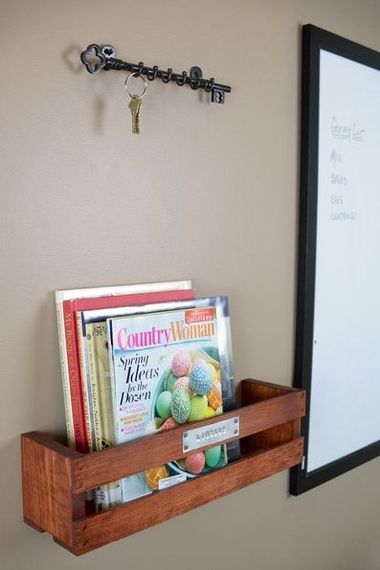 Project via Susan @Living Rich on Less
Make sure to keep books close with this idea.
9. A lounge on the lawn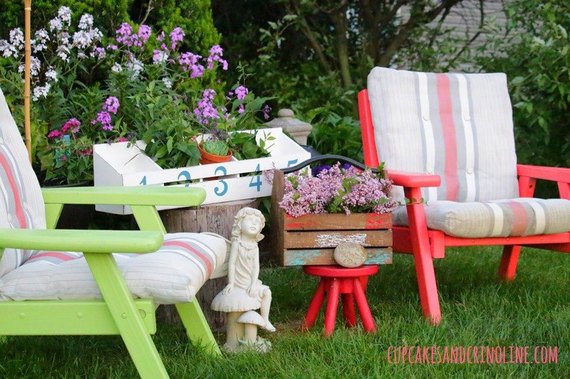 Project via Mary Beth @Cupcakes and Crinoline
Set one up like this.
10. A hammock. 'Nuff said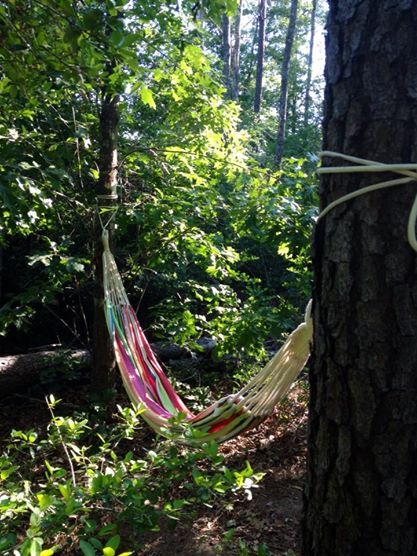 Project via Tami @Curb Alert!
Here's some inspiration for your own.
11. A beachy oasis corner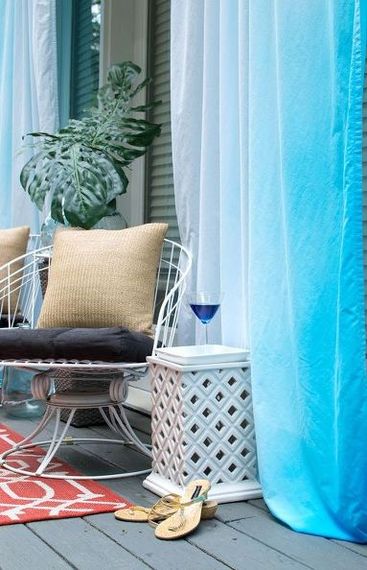 Project via Sarah @Home-ology
Tutorial here.
12. An indoor tent, because where else will you do your camping?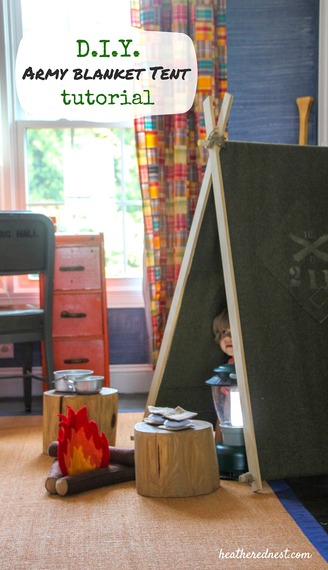 Project via Heather @The Heathered Nest
Here's how to do it.
13. Candles everywhere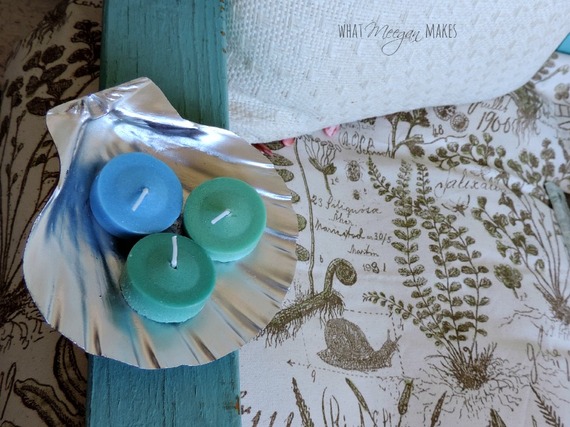 Project via Megan @What Megan Makes
Get this look.
14. An outdoor dining area to entertain staycation guests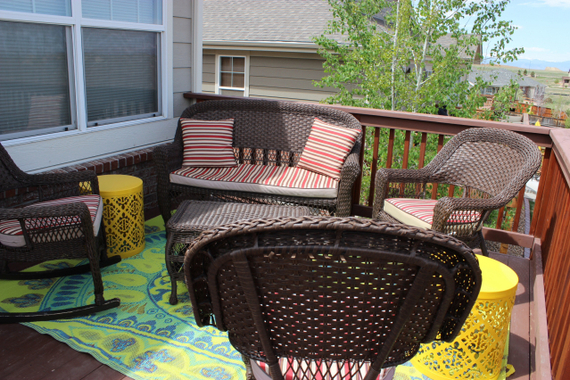 Project via Kathe @Kathe with an E
Set yours up like this.
15. Bright beach chairs to doze poolside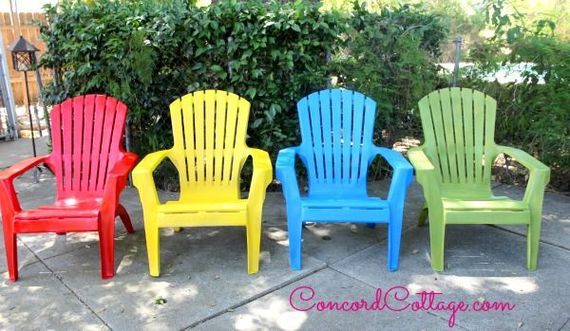 Project via Lisa @Concord Cottage
Tutorial here.
16. A garden to watch grow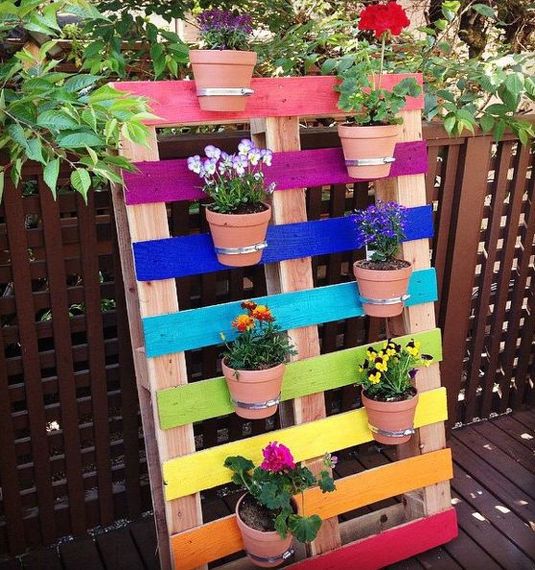 Project via Crystal @Hello Creative Family
Directions here.
17. And a clean, luxurious bed available for naps at all hours of the day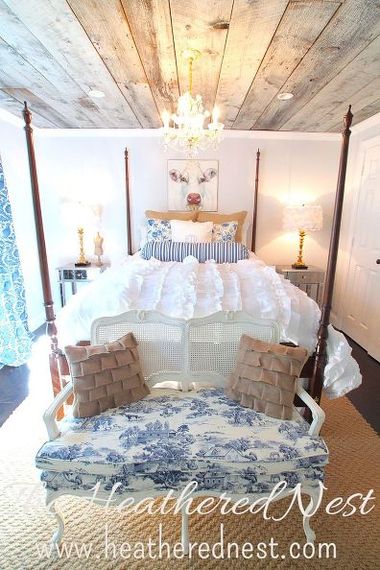 Project via Heather @The Heathered Nest
Style your bedroom like this one.
For more amazing home vacation ideas, inspirations, and how-to's, check out the staycation page on Hometalk!