Staying in for Valentine's Day dinner? Don't hang your head in shame! Doing V-Day dinner at home is actually a great opportunity to create a romantic evening tailor made to fit your S.O.'s taste, and a fabulous way to enjoy some quiet time alone. Along with a steamy menu, you'll need the perfect decor to turn your home into a romantic getaway, and some fun dinner time activities to let you and your S.O. spend time talking, laughing, and falling in love all over again.
1. Dreamy Conversation Stones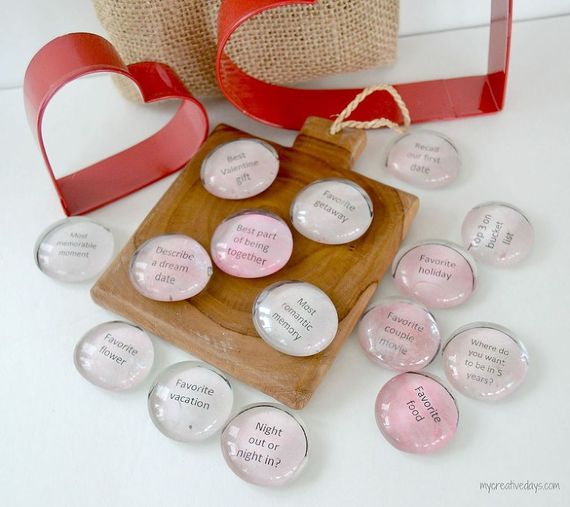 Project via Hometalker Lindsay @My Creative Days
Instead of talking about bills, work, and other regular (read:boring) discussion topics, get to know something new about each other, by preparing these whimsical DIY conversation stones!
2. Romantic Chalkboard Tablescape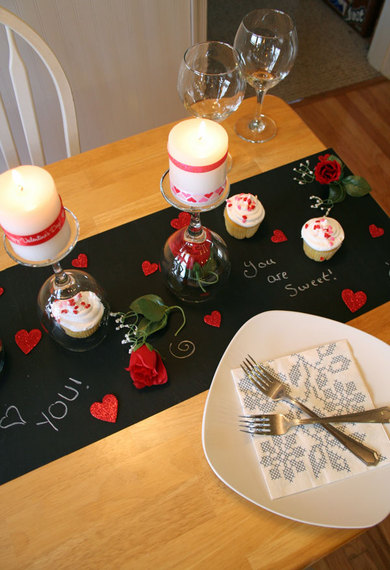 Project via Hometalker Megan @Rhapsody in Rooms
Decorate your dinner table with love notes and cute messages, using this DIYer's sweet setup, complete with mini cloches from repurposed glasses, and prettied up flickering candles.
3. Colorful Blooms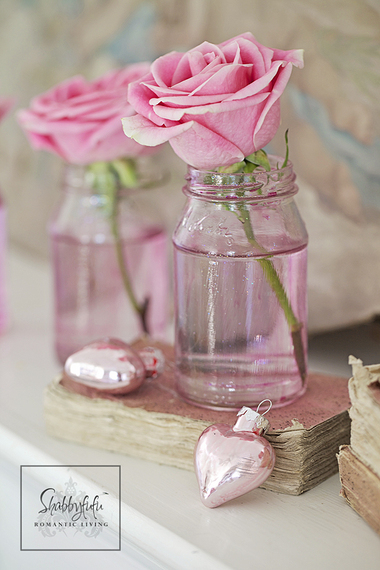 Project via Hometalker Janet @Shabbyfufu
Instead of one big bouquet of roses or pretty peonies, cover more ground by separating blooms into single-flower displays and arranging them throughout the room you'll be dining in, for an overwhelming floral effect.
4. Mood Lighting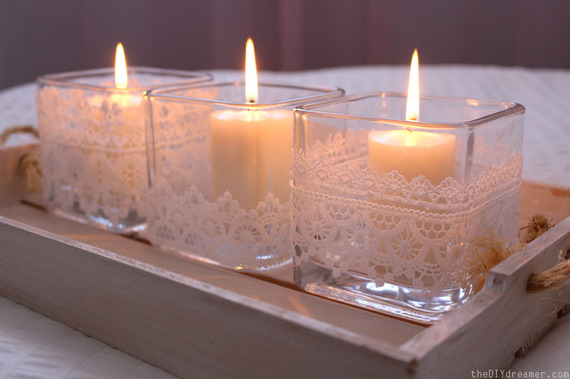 Project via Hometalker Christine @The DIY Dreamer
Set the mood, with these beautiful DIY lace candles, that cast just the right amount of glow to create some romantic ambiance.
5. Sweet Somethings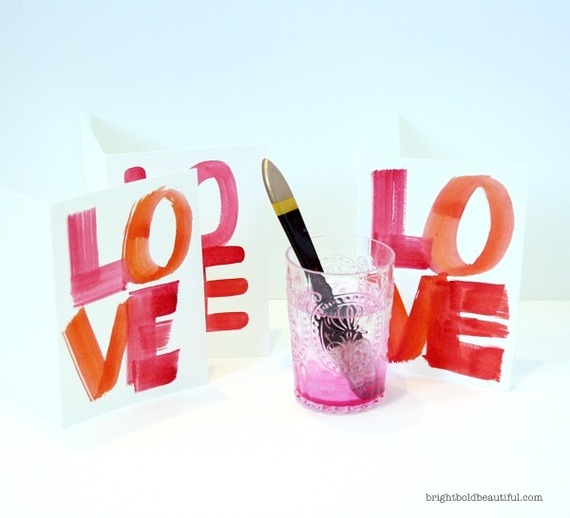 Project via Hometalker Laura @Bright, Bold, and Beautiful
Share sweet sentiments with each other, by writing personalized Valentine's Day cards full of compliments, memories, wishes, and loving words, like these lovely watercolor ones.
You're all set to surprise them with the perfect cozy dinner, but have you chosen the perfect gift yet? If not, get some DIY ideas from our Valentine's Day Ideas page on Hometalk!