Sure, you made your blanket forts and your closet clubhouses, but did you ever have a cozy reading nook or a slide attached to your bunk bed? Well, these privileged youngsters do, thanks to their crafty and creative parents, who turned the phrase "go to your room!" into the best four words a parent can say! Even though you're too old to enjoy these awesome bedroom features and upgrades, grab the ideas you love now, so that your children can get the childhood room you wish you had.
1. Cute n' Cozy Reading Nook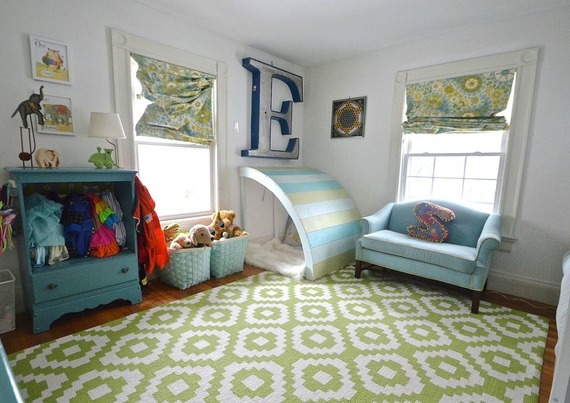 Project via Hometalker Charlotte @Ciburbanity
Ah, think of the epic story time adventures to be had in that little nook of comfort and dreams. And the rest of the bedroom does not disappoint!
2. Rainbow Room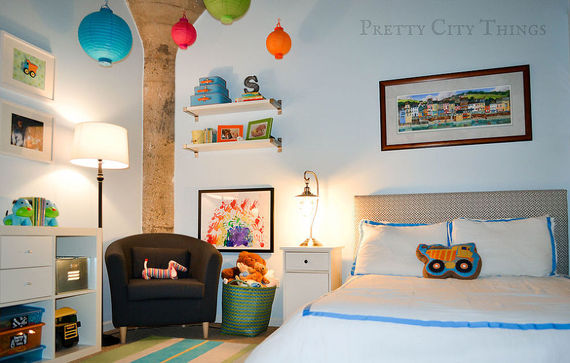 Project via Hometalker Lizzie @Living Pretty
Oh, you didn't have colorful paper lanterns hanging from your bedroom ceiling? How gauche. But really, bedtime must have been a blast in a room as colorful and fun as this!
3. Tree House Bunk Bed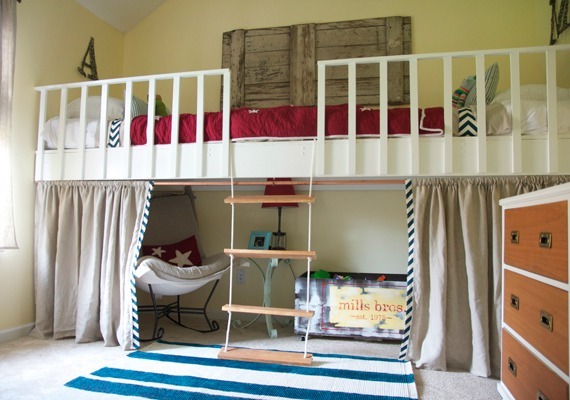 Project via Hometalker Ashley @The Handmade Home
Though you might not appreciate it now, for a child, a rope ladder to your bunk bed instantly turns you into Peter Pan, or some other timely wild child hero. This fun bed lets siblings sleep feet-to-feet, and leaves plenty of space below for playtime.
4. Mermaid's Lagoon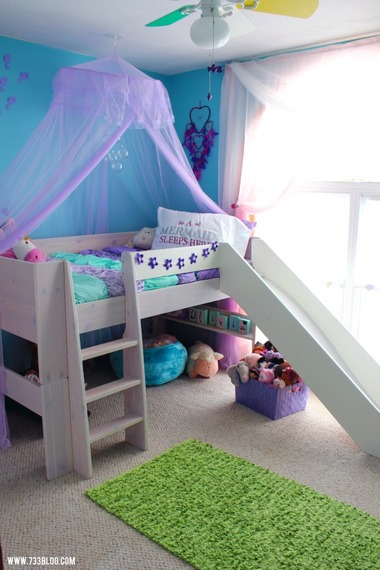 Project via Hometalker Kim @Seven Thirty Three
A canopy is cool -- an underwater mermaid themed canopy is just about as cool as it gets. Add a slide to that, and you've created a space that your child might actually never leave.
5. The Perfect Transition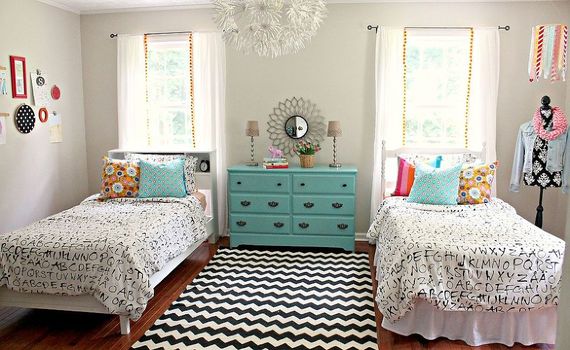 Project via Hometalker Amy @The Little Farm Diary
There's nothing more embarrassing than cute animal wallpaper, or any decor that screams kid's bedroom, when you're getting for an older look. This teen paradise isn't only crazy trendy, it's got the perfect unique features, like eye-catching lighting fixture, a colorful gallery wall, and an awesome hangout corner.
6. Next Stop, Childhood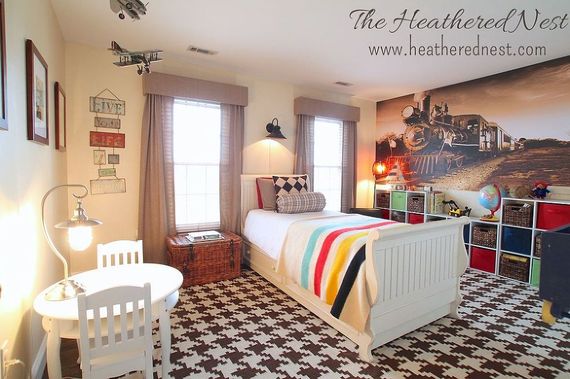 Project via Hometalker Heather @The Heathered Nest
Some people really commit to a theme, and when they do, they make a child very happy. This incredible train themed bedroom has it all, including handmade train book shelves and industrial light fixtures.
7. Classy and Colorful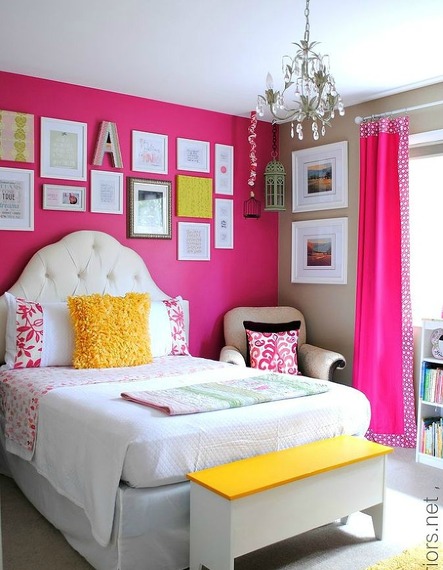 Project via Hometalker Jenna @SAS Interiors
I don't know about you, but if I had had a chandelier in my bedroom as a child, I would have been convinced that I was royalty. This classy and colorful kid's room is the perfect mix of playful and sophisticated, ideal for a stylish young designer.
Looking for even more outrageously cool rooms? Check out our bedroom ideas page on Hometalk!