Now that your gardening work is paying off and all that patio furniture is cleaned up and back in place, your outdoor areas are just about done. What are you still missing? Well, here are nine gorgeous garden details and plants that you might want to think about adding to yours this season. Think of this as the icing on the cake, the cherry on the sundae -- the perfect finishing touches for the best backyard in the neighborhood.
1. Make a garden welcome sign from succulents.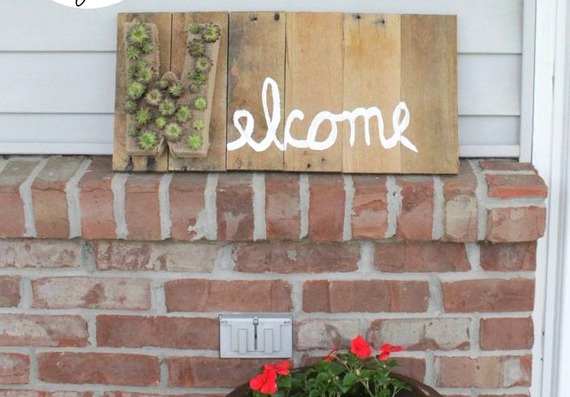 Project via Tracy @At Home with Sweet T
If you want to welcome guests into your flourishing garden, let them know... in succulents!
2. Grow a container water garden.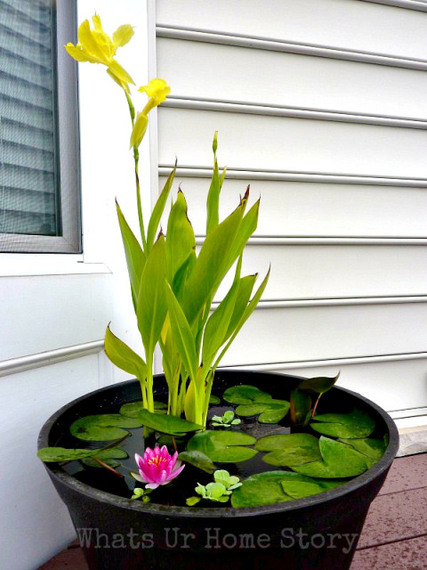 Project via Vidya @What's Ur Home Story
Add a bubbling element of fun to your porch or patio, with an easily assembled container water garden.
3. Cultivate edible flowers.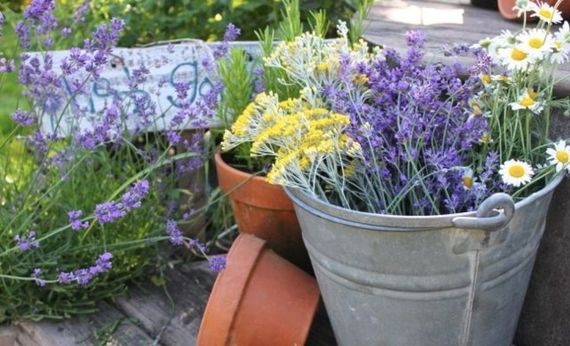 Project via Shelley @Sow & Dipity
Not only are these edible plants delicious for you, they'll bring hummingbirds and butterflies into your garden -- Win-win!
4. Add a climbing vine to an exterior wall.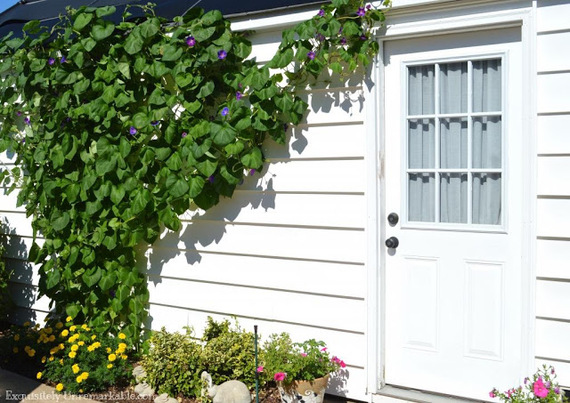 Project via Kim @Exquisitely Unremarkable
Who doesn't want that elegant, fairytale look? Well, here's a cheater's guide to getting it and keeping your siding safe from stain or damage!
5. Line the porch railing with mini hanging planters.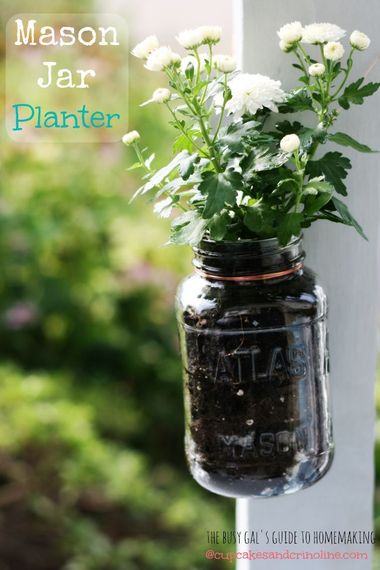 Project via Mary Beth @Cupcakes and Crinoline
Find every opportunity to infuse your outdoor spaces with greenery, like these little jar planters.
6. Hang a DIY wind chime.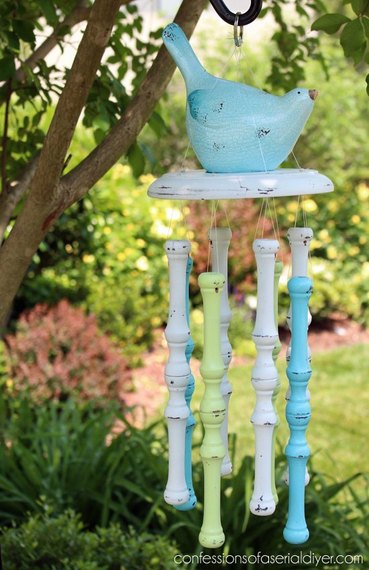 Project via Christy @Confessions of a Serial DIYer
Upcycle some wood scraps or spindles, like this design, by giving them a charming, chippy coat of paint, and assembling your own chime.
7. Make a centerpiece for your patio table.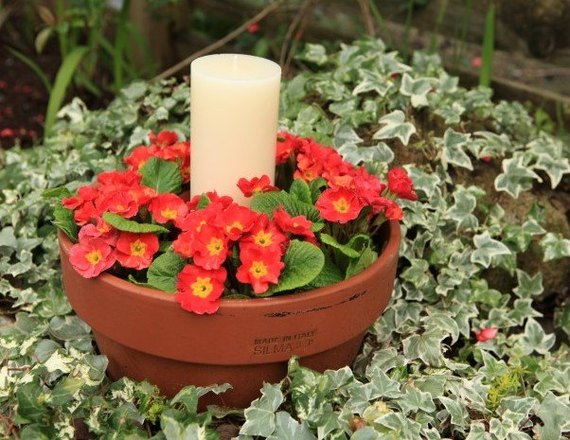 Project via Stephanie @Garden Therapy
Add a formal touch to your outdoor dining area, by creating this springtime centerpiece that's a living work of art.
8. Add a sweet bird bath.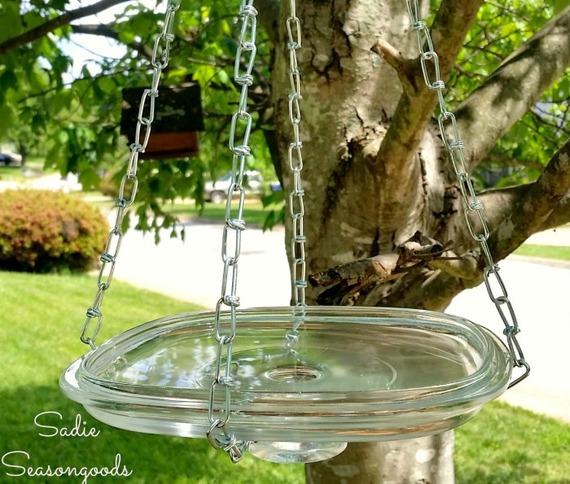 Project via Sarah @Sadie Seasongood's
Turn an old casserole dish lid into the perfect, pretty hanging bird bath for your garden. This design is an easy way to bring some melodious visitors to your outdoor spaces.
9. Upcycle a chandelier planter.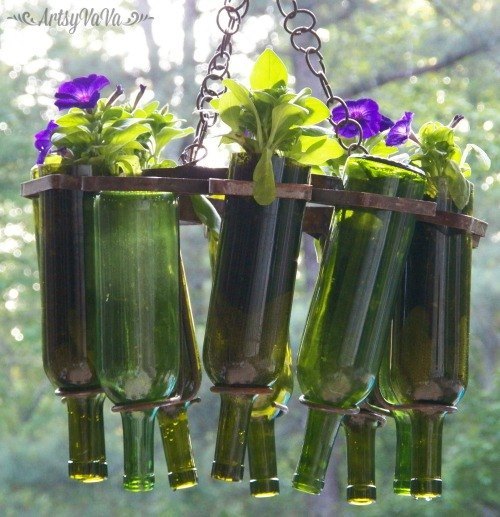 Project via Virginia @Artsy VaVa
It's time to put that wine bottle collection to good use, as a hanging flower basket full of cascading blooms. Can you imagine this above your patio table?
For more gardening tips, tricks and ideas, check out our gardening page on Hometalk!
BEFORE YOU GO
PHOTO GALLERY
Best Lifehacks