Have you ever gotten ready for bed, climbed under the thick, plush covers, and realized you're still wearing your glasses or your earrings? Getting up is out of the question! That's where a good bedside table can save your night. Don't have the space or materials for a standard design? Try these ideas out for a perfectly repurposed, space-saving bedside table!
1. If you don't have room to build out, build up, with a ladder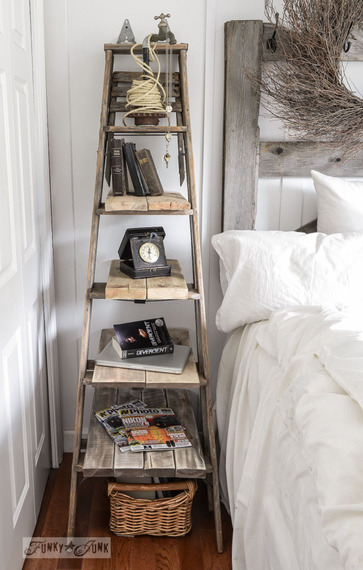 Ladder Table via Hometalker Funky Junk Interiors
2. Use any old stool and give it a fresh paint job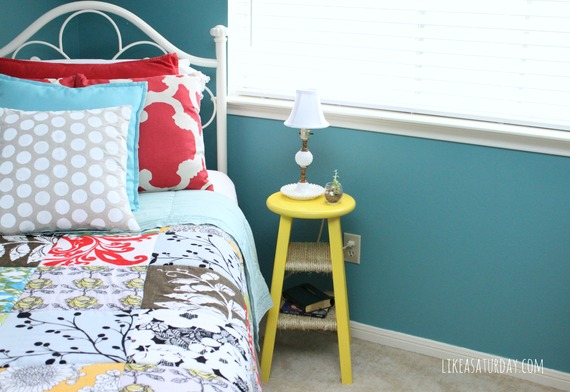 Barstool Repurposed as Table via Hometalker Rachel
3. Try a dismantled lamp stand as a table leg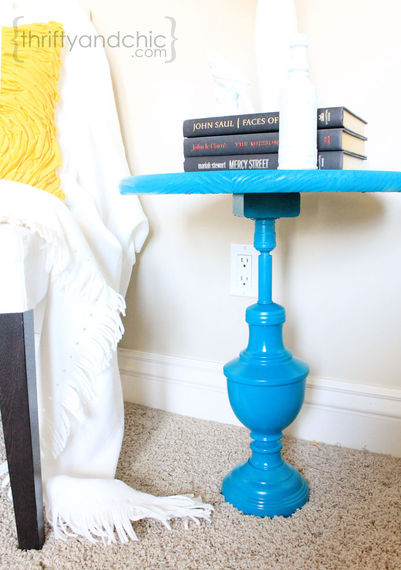 Repurposed Table Lamp via Hometalker Thrifty and Chic
4. A wooden crate is tiny but has extra storage space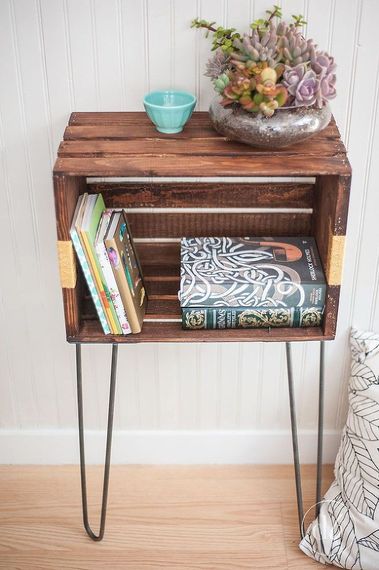 DIY Wood Crate Table via Hometalker Erica Sooter
5. Give your bed a reclaimed mantel headboard, for a 'Head-side Table'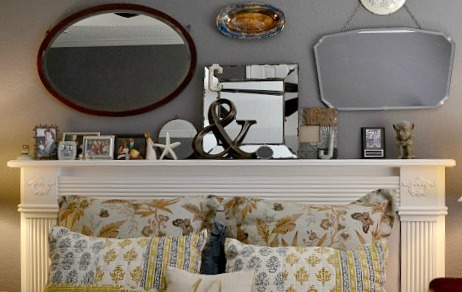 Vintage Mantel Headboard via Hometalker Cindi A
6. Repurpose and repaint an old stepping stool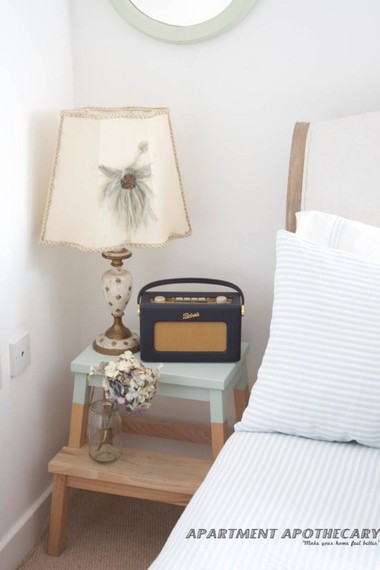 Furniture Makeover via Hometalker Katy
7. Stack things you already own, like suitcases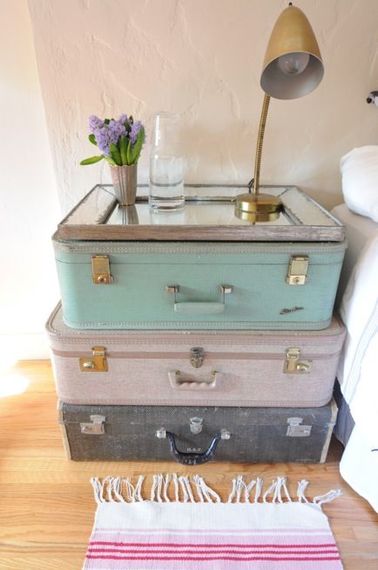 Upcycled Furniture via Hometalker Giddy Upcycled
8. Give the wall above your bed a shadowbox, for a fashion/function mix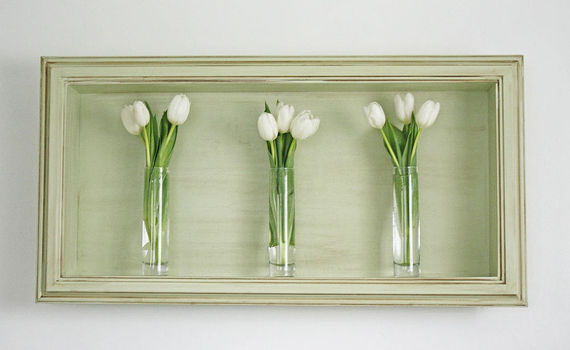 Master Bedroom Makeover via Hometalker Not JUST a Housewife
For more bedside table designs, concepts, and inspirations, check out Hometalk's bedroom ideas page!