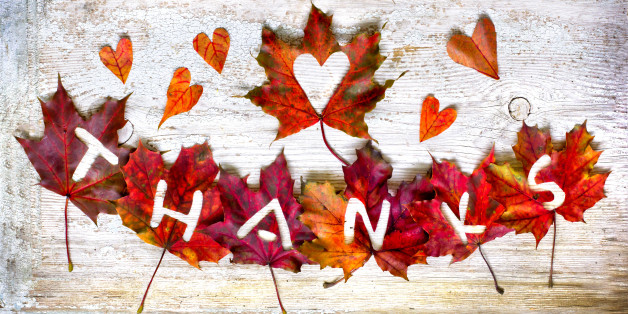 It's almost here! As trees turn bare, the weather gets cooler, and everyone's booking their plane tickets or prepping for road trips, you can feel Thanksgiving in the air. Getting excited to share some heartfelt, appreciative feelings with loved ones? Say it loud and clear, with these decor ideas to celebrate Thanksgiving with words of Gratitude!
1. Give Thanks Wreath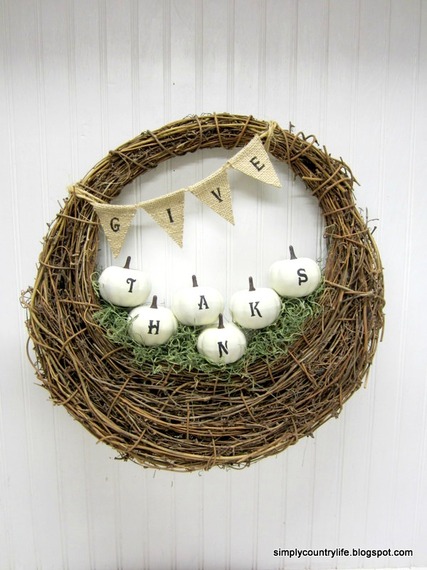 Project via Hometalker Adina @Simply Country Life
Greet guests with thanks, right at the doorway!
2. Appreciative Porch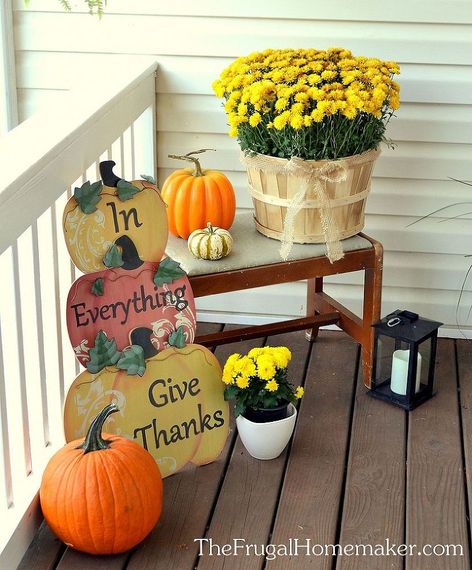 Project via Hometalker Christinas @The Frugal Homemaker
A grateful message turns a fall porch into a Thanksgiving celebration.
3. Table Setting Sayings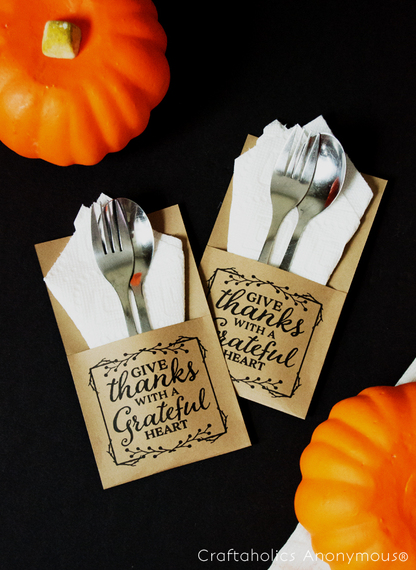 Project via Hometalker Aki @Craftaholics Anonymous
Perfect for adding some Thanksgiving charm to your tablescape.
4. Grateful Banner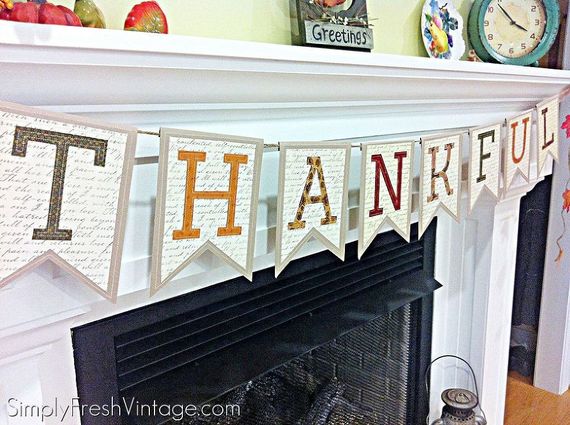 Project via Hometalker Lani @Simply Fresh Vintage
Bright and colorful is the best way to greet Thanksgiving!
5. Gracious Gift Labels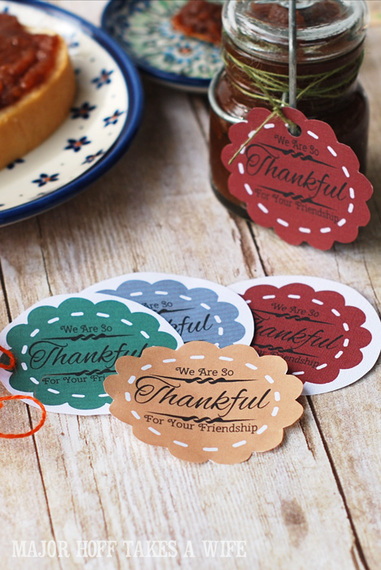 Project via Hometalker Mrs. Major Hoff @Major Hoff Takes a Wife
This is a great idea for sending home leftover sauce or stuffing, or for giving Thanksgiving gifts!
6. Thanksgiving Tree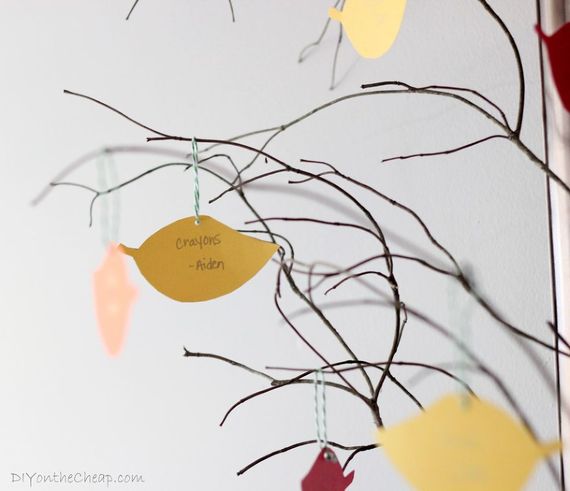 Project via Hometalker Erin @DIY on the Cheap
Unlike the trees in your yard, watch this one fill up as the holiday gets closer.
7. Rustic Thank You's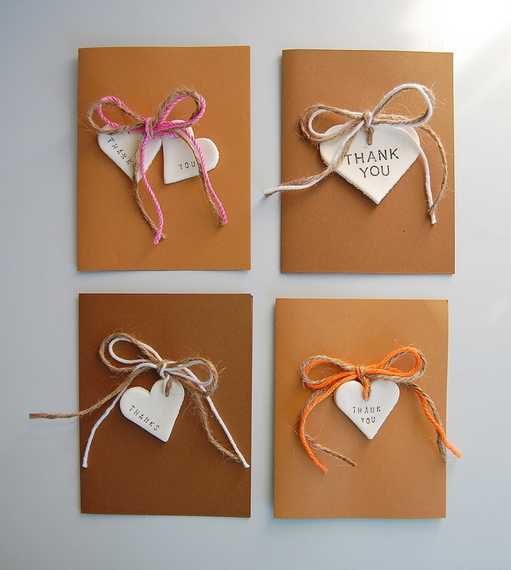 Project via Hometalker Alex @NorthStory
Perfect if you have the need to send out thank you's...or even if you don't!
8. Love Letter Place Cards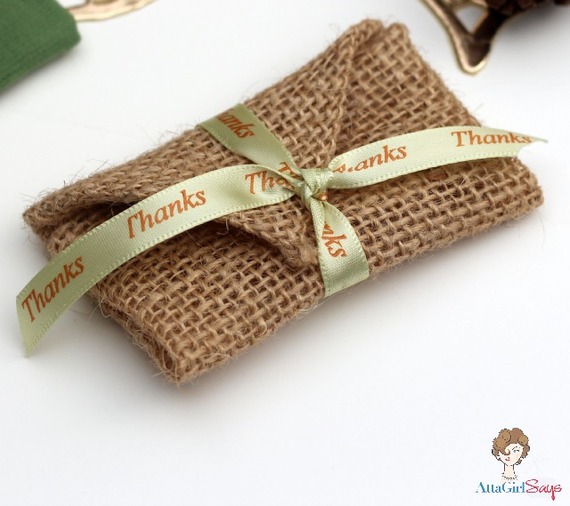 Project via Hometalker Amy @Atta Girl Says
Sweet, small, and sealed with love, these are great to decorate your Thanksgiving table.
9. Blessings Jar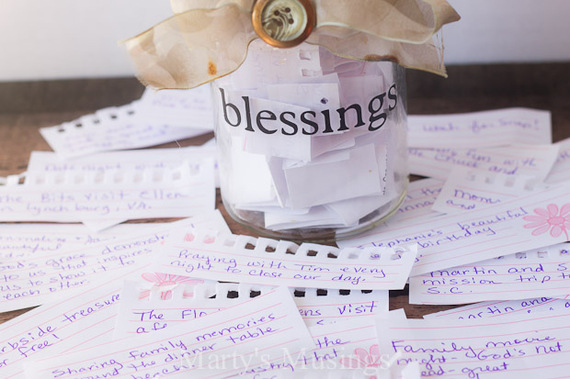 Project via Hometalker Marty @Marty's Musings
An incredibly cute way to celebrate all the wonderful things in your life and the lives of your loved ones.
10. Give Thanks Table Runner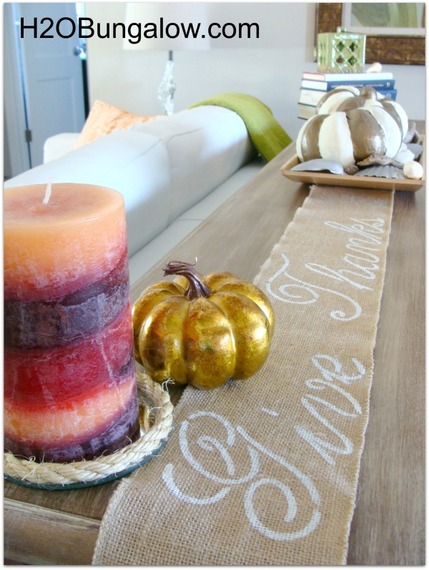 Project via Hometalker Wendi @H2O Bungalow
Rustic appeal, burlap runner, sweet holiday message - this project is basically sugar, spice, and everything nice!
11. (Heart)Felt Thank You Cards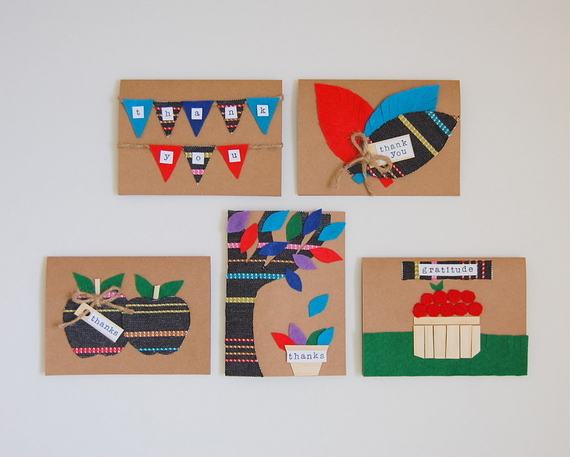 Project via Hometalker Alex @NorthStory
Colorful, adorable, and straight from the heart, these cute cards are a must, for sending out, or for decoration.
12. Sweet Sentiments Wall Decor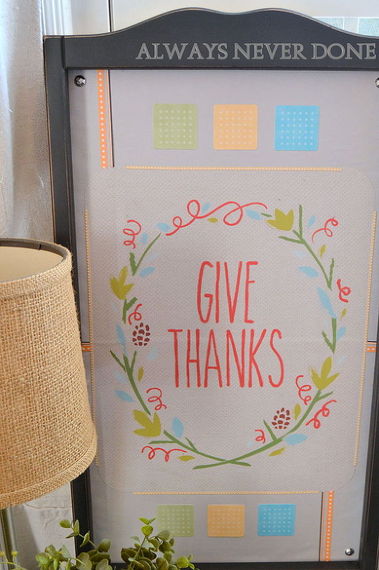 Project via Hometalker Amy @Always Never Done
Wallpaper your home with happy holiday messages.
13. Kind Words Table Runner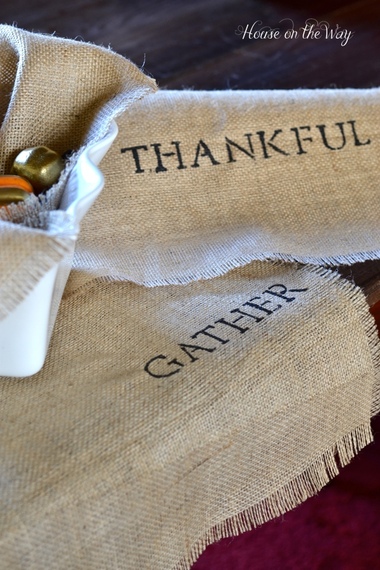 Project via Hometalker Leslie @House on the Way
Personalize your table runner, by choosing your favorite Thanksgiving phrases!
14. Chalkboard Blessings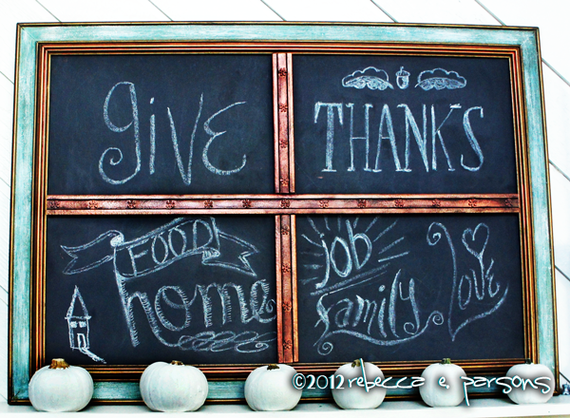 Project via Rebecca @Cre8tive Compass
Pack every panel with blessings.
15. Carpe Diem Cabinet Door Sign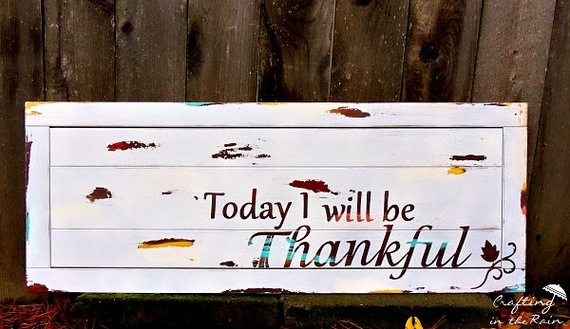 Project via Hometalker Steph @Crafting in the Rain
...which should be easy, with your beautifully adorned holiday home!
16. Thanksgiving Rocks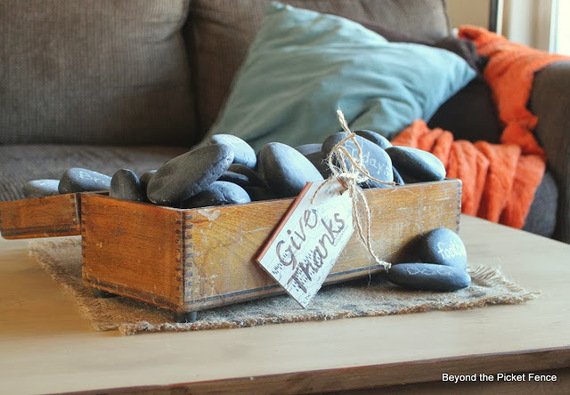 Project via Becky @Beyond the Picket Fence
Because it's an adorable way to bring nature into your design. And because Thanksgiving does rock!
17. Blessed Tables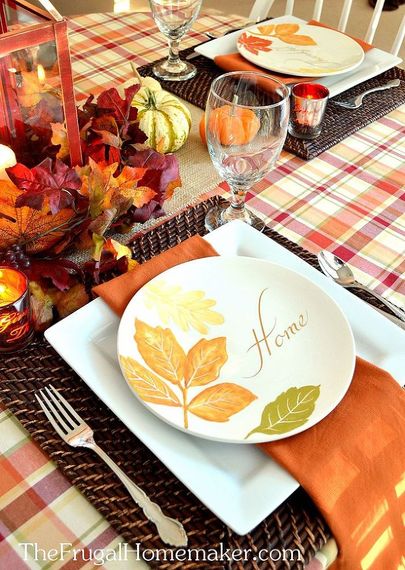 Project via Hometalker Christinas @The Frugal Homemaker
When they go around the table and ask what you're grateful for, just check your plate!
18. Stenciled Sentiments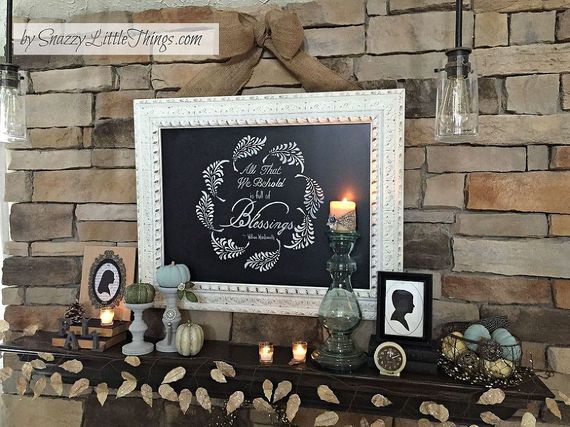 Project via Hometalker Jeanette @Snazzy Little Things
A gorgeous grateful detail for your holiday mantel.
19. Gratitude Giveaways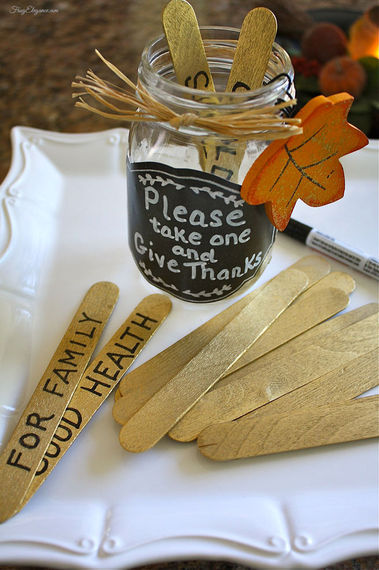 Project via Hometalker Randi @FrugElegance
Take a blessing at the door! Take two!
20. Leftover Happiness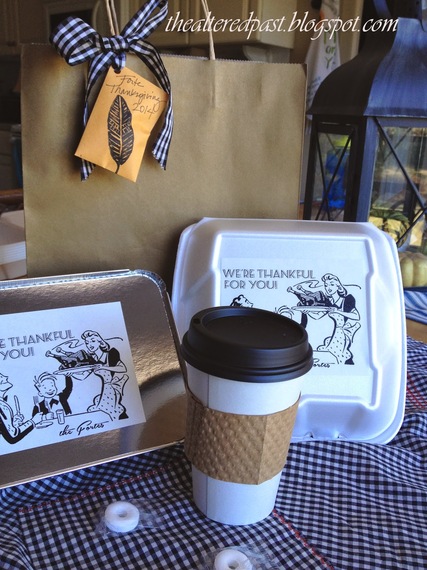 Project via Hometalker Andie @The Altered Past
'Cause gratitude doesn't have to end with Thanksgiving dinner!
For more super fun and thankful home decor, check out #GiveThanks on Hometalk!