Take two of your favorite things, upcycling and decorating, and put them together, for a perfectly eco-friendly Halloween! This season, save your budget and put your creative skills to the test, by finding ways decorate your home and yard with old or out-of-use things. Check out these great decor ideas to upcycle and repurpose your way to a totally Green Halloween!
1. Tin Can Pumpkins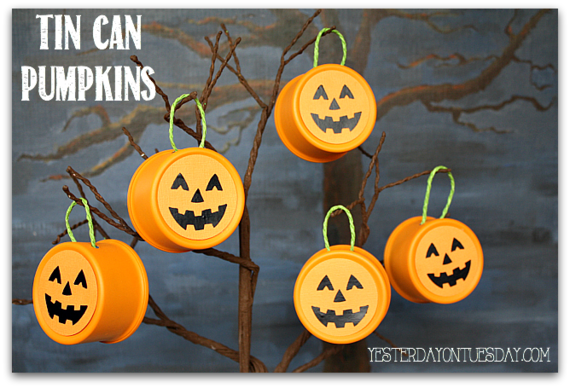 Tin Can Pumpkins via Hometalker Malia Karlinsky
Repurpose some empty tin cans, to create absolutely adorable outdoor Halloween decor for your porch or front yard! Follow this simple tutorial and put your garbage to good goulish use.
2. Scrap Lumber Autumn Pumpkins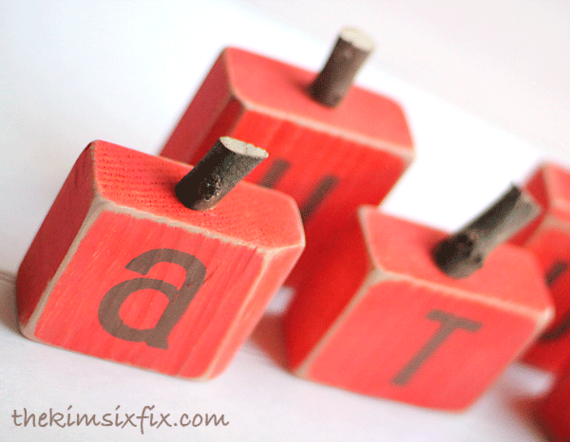 Scrap Lumber Block Pumpkins via Hometalker The Kim Six Fix
This simple design is clean, chic, and beautiful - a perfectly festive decor detail to add to your mantel, porch, or tablescape! Personalize your decor and arrange any message you choose.
3. Wreath-Purposed Cabinet Door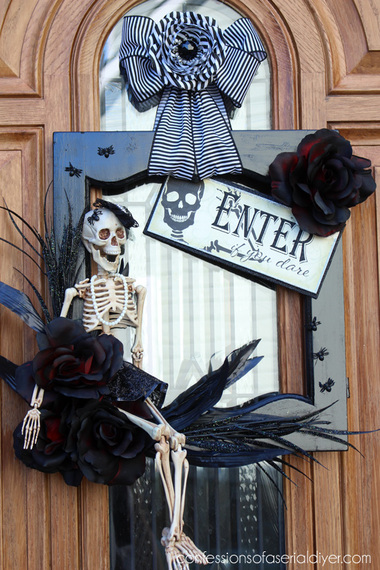 Repurposed Halloween Wreath via Hometalker Confessions of a Serial DIYer
Grab some leftover wood scraps, like this retired cabinet door, and create a charmingly spooky Halloween wreath, perfect for welcoming visitors and setting the spooky mood.
4. Solar-powered Pumpkins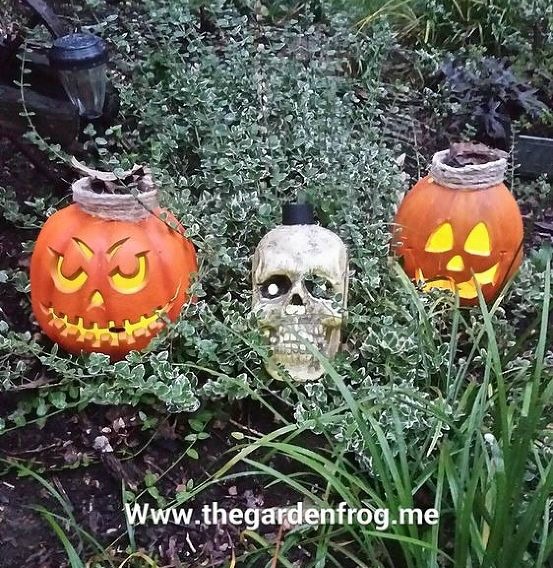 Solar Light Halloween Decorations via Hometalker The Garden Frog Boutique
Go green with this year's jack-o-lanterns, by turning your garden decor into solar powered light-up pumpkins and skulls! Delighting trick-or-treaters is a great use of energy!
5. Book Page Paper Pumpkin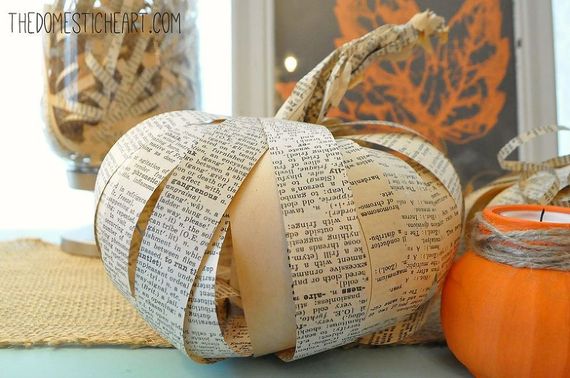 Book Page Pumpkin Decor via Hometalker The Domestic Heart
Gather some out-of-use books, cut pages into strips, and turn hidden words into pumpkin display magic, perfect for your porch or to add to a chic fall mantel!
6. Mason Jar Vases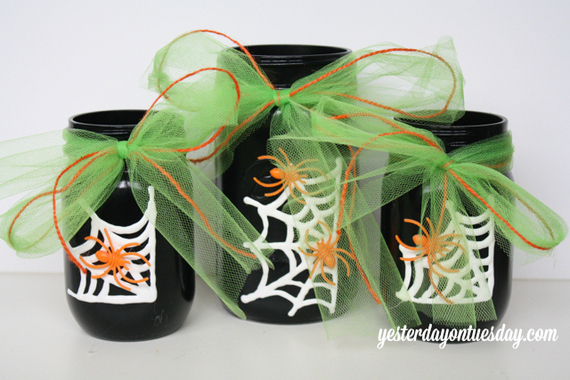 Spider Web Mason Jars via Hometalker Malia Karlinsky
Take empty glass jars and give them a petrifying paint job, to get a low-cost, easy upcycle, that can be filled with tasty Halloween treats or colorful bouquets of fall blooms.
7. Oats Container Makeover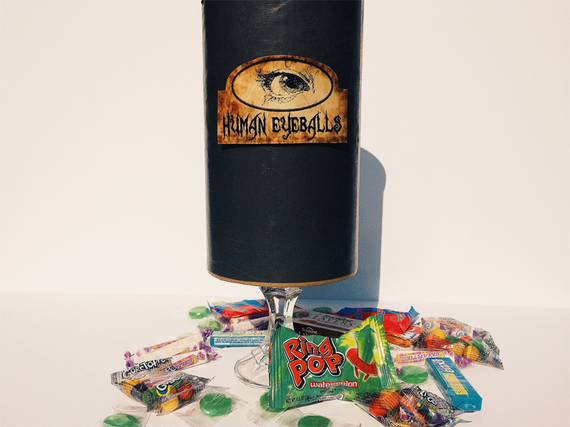 Halloween Decor Container Upcycle via Hometalker Southern Couture
You would never guess that an empty oats canister is hiding beneath that spooky Halloween graphic, but that's the beauty of repurposing - you can reuse and rock this creepy candy container at the same time!
8. Upcycled Wine Bottle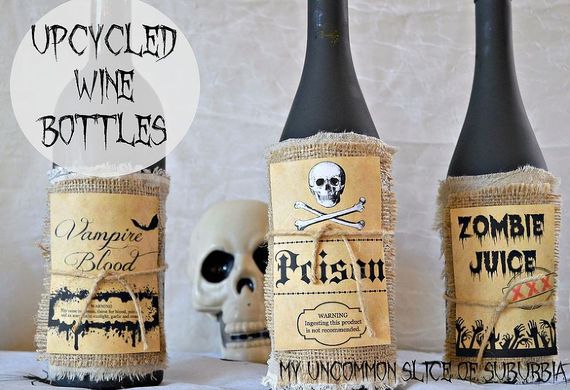 Glass Bottle Halloween Decorations via Hometalker Kristin
Save your empty glass bottle and use them for whimsical and spooky Halloween decor, to add creative character and useful upcycles to your holiday decor.
9. Wood and Pinecone Decor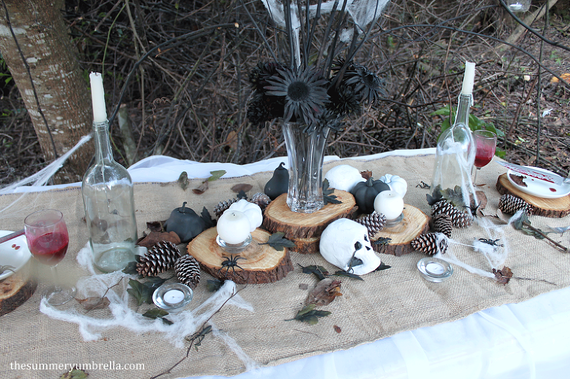 DIY Rustic Spooky Table Decor via Hometalker The Summery Umbrella
Use natural elements to create a tablescape that will 'wow' your guests and keep your Halloween eco-friendly!
For more ways to go green this holiday season, check out Hometalk's Repurposing and Upcycling topic page!