As the cooler season sweeps through your home, a neat entryway is usually the first room to go. Coats, gloves, scarves, hats - sometimes you're surprised you can make in through the front door with all that cold-weather couture blocking hallway traffic. Why not make your life a little easier this summer, and put up a coat rack that's perfectly suited to your style and your craftsmanship. Check out these incredible projects below and choose your solution to this cold-weather wardrobe disaster.
1. Animal Coat Rack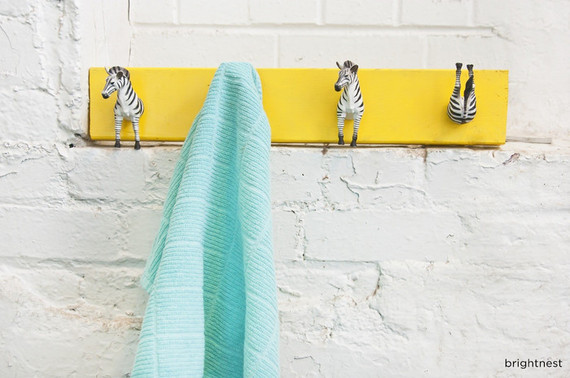 DIY Animal Coat Rack via Hometalker Bright Nest
Fabulously wacky and colorful, this piece is great for a zany-chic edition to your entryway. Throw in that it's an easy organizer and oh so simple to make, and it's a huge win!
Difficulty: Easy
2. Paint Dipped Hooks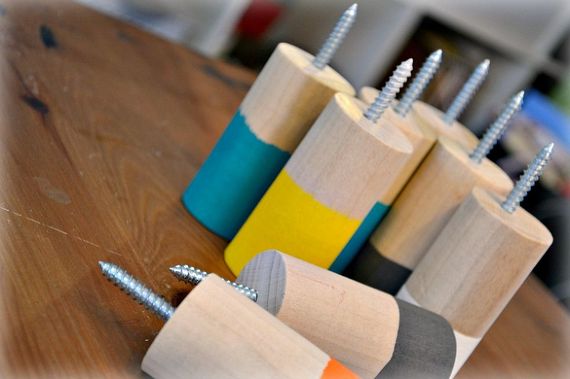 DIY Hooks via Hometalker Janel Hutton
Clean and simple, all this coat rack takes is a set of wide dowels, a box of double sided screws, and some creative color coordination.
Difficulty: Easy
3. Wall Art and Storage Space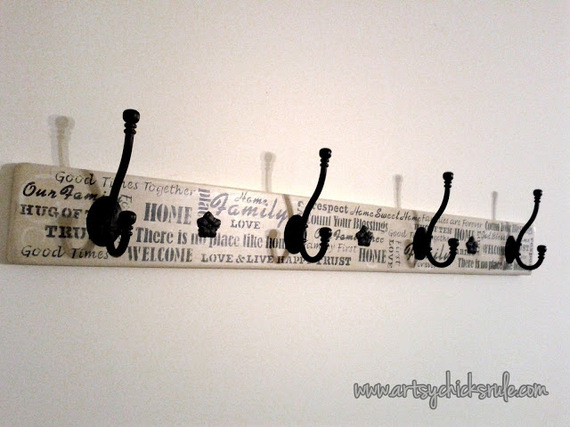 Wall Art Coat Rack via Hometalker Artsy Chicks Rule
If you're looking for something a bit more sophisticated and understated, this fashion-meets-function coat rack is ideal for a DIY beginner looking to gain a little organization.
Difficulty: Easy
4. Book Hooks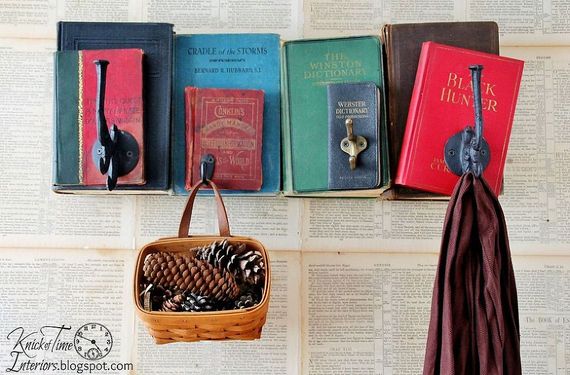 Unique Coat Rack via Hometalker Knick of Time
It's not as hard as it looks, but it is as amazing! One wooden bar and a bit or strategic screw placement, and you can have your own entryway book coat rack that's almost too good to cover up!
Difficulty: Moderate
5. Recycled Door Knobs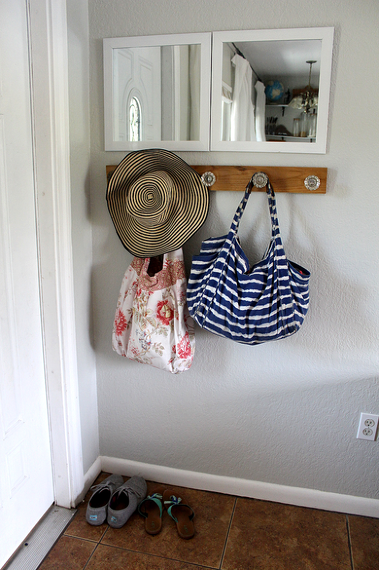 Glass Door Knob Coat Rack via Hometalker Kimberly Smith
While the design is simple, working with glass door knobs can be a bit tricky, but just look at the outcome! For a beachy cottage style storage piece, this door knob rack is the only way to go!
Difficulty: Moderate
6. Cabinet Doors and Pulls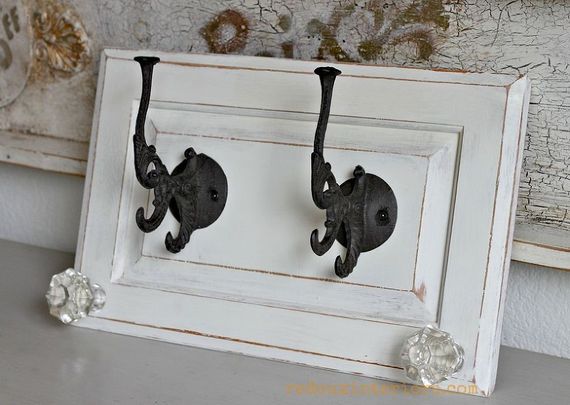 Cabinet Door Coat Rack via Hometalker Redoux Interiors
For a vintage look that you're ready to DIY, rustle up some out-of-use cabinet doors, give them a chippy paint job, and add original knobs and some new coat hooks, for cabinet coat rack galore!
Difficulty: Moderate
7. Painted Pallet Shelf and Rack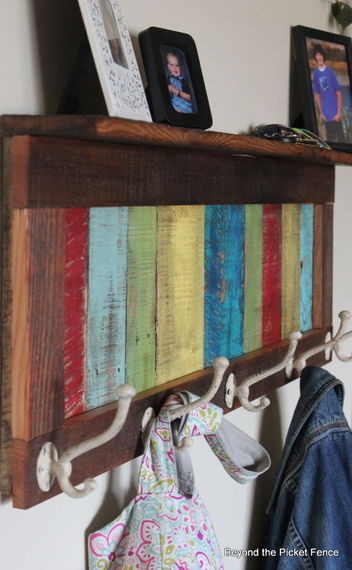 Reclaimed Pallet Wood Rack via Hometalker Beyond the Picket Fence
If woodworking is your thing, you're up to the challenge; you just need the inspiration. And luckily for you, this colorful repurposed pallet project, well made and well loved, is it!
Difficulty: Difficult
8. Repurposed Headboard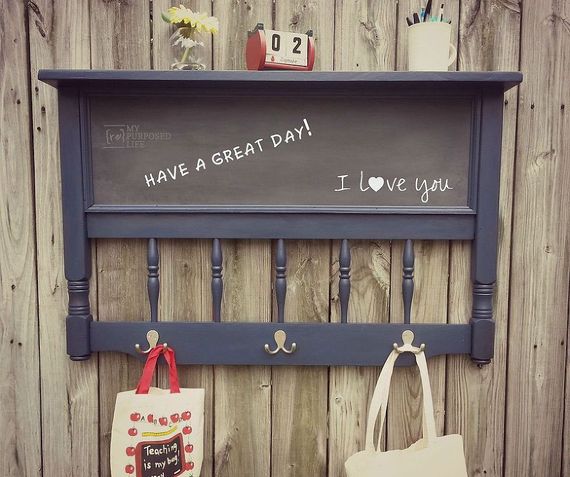 Headboard Chalkboard Coat Rack via Hometalker My Repurposed Life
Sometimes, a repurpose on its own just isn't enough, so it's a good thing you're not afraid to get down to a little woodworking and repainting, for a headboard coat rack like this. And if that's not convincing enough, this adorable chalkboard sure is!
Difficulty: Difficult
9. Board and Batten Wall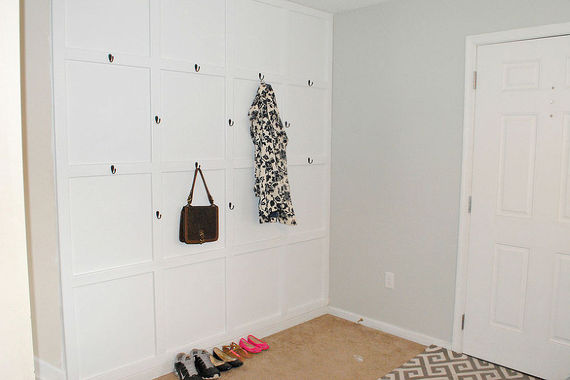 Board and Batten Foyer via Hometalker Seven Town Way
You're ready for a full-on entryway reno! But there's no need to tear out walls or rip up flooring - with some simple wooden boards, a neutral coat of paint, and some coat hooks, make yourself a board and batten wall and forget what messy even means!
Difficulty: Difficult
For more brilliant ideas and DIYs to keep your home in order, check out our organizing topic page on Hometalk.