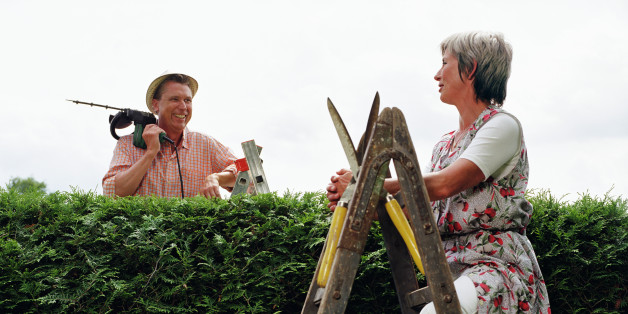 Bad neighbors are a nightmare! In fact, they're such a nightmare, that neighbors often get a bad rap. But there are definitely good neighbors out there, and if you're lucky, you could end up with the very best kind of neighbor there is -- a DIYer. Why are those the best neighbors, you ask? Just take a look at all the fabulous things a DIY neighbor can do for you!
.) They Boost Your Curb Appeal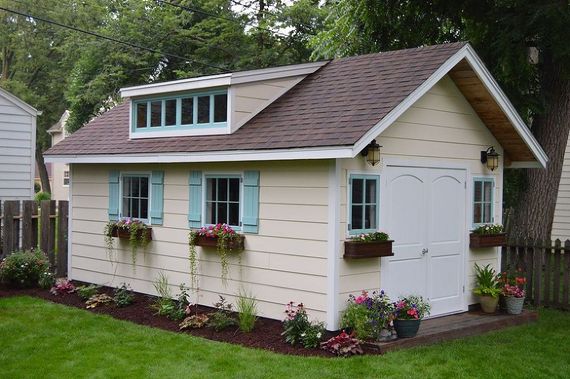 Transformed Backyard Workshop via Hometalker Heidi
You know what they say about one man's trash? Well, your next door DIYer will definitely find a way to turn your old, unwanted eyesores into treasures. Check out how these folks got rid of their dilapidated, broken down shed, by handing it off to their DIY neighbor, who transported it to his own yard and turned it into a charming little workshop. What a great way to enhance your curb appeal without even lifting a finger!
2) They Haul Away Your Curbside Trash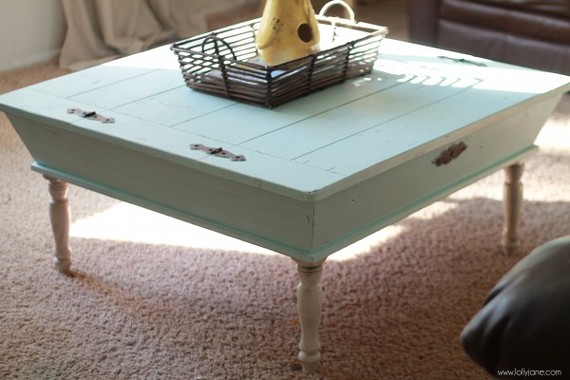 Coffee Table From Neighbor via Hometalker Lolly Jane
They don't just take the big things, like sheds, they'll adopt any ol' piece of furniture you've grown tired of. Just prop it up against your garbage cans and it's sure to be gone in a couple of hours. This once-junked coffee table was made-over by a opportunistic DIYer after a neighborly dumpster dive. As a bonus, your DIY neighbor will be so grateful to you for giving them a project! They might even reward you for it...
3) They Give the Best Gifts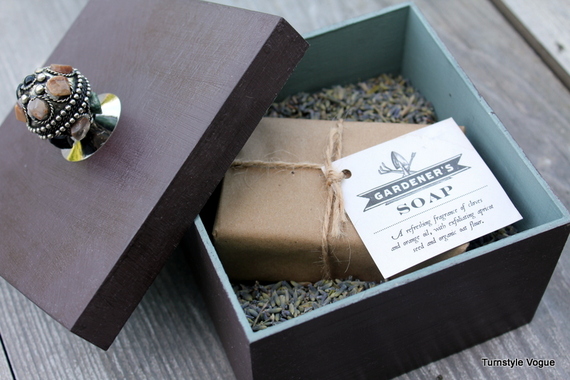 Easy DIY Gift Box via Hometalker Turnstyle Vogue
Who doesn't want to get a gift that's tailor-made for them? With DIY neighbors, there's no reason to suspect that a monogrammed towel was store bought, or that a quilt made of your favorite colored fabric was a coincidence - they pay attention to detail! If they know what you like, they know how to make it, and make it well! You can expect beautiful heartfelt gifts, and you can expect them to be creatively and professionally packaged!
4) They Clean Up Your Yard for Free - and Thank You for it!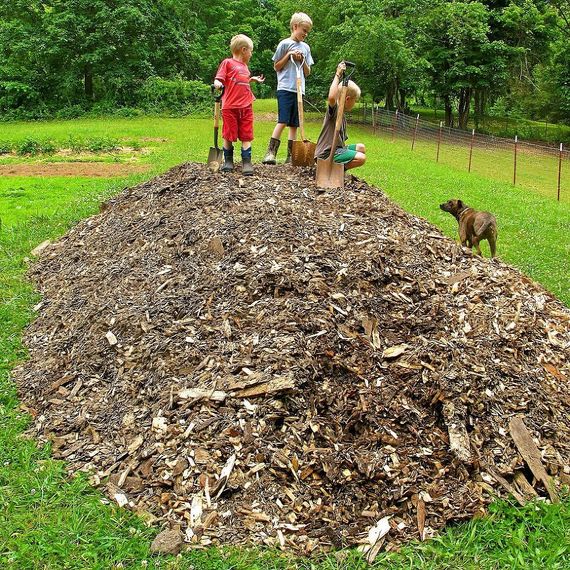 Gardening Supplies for Free via Hometalker Sarah Toney
It's such a bother to clean up your yard and garden and rake up fallen leaves. But there are a few lucky people who don't have to worry about that chore, because they live near a green-thumbed DIYer. Your irksome leaves, sticks, and plant clippings are gold to a DIYer, because they make great compost material. A clever composter will be pleased as punch to gather materials from anywhere they can, including a neighbor's garden.
5) They Save You Money on Hiring a Contractor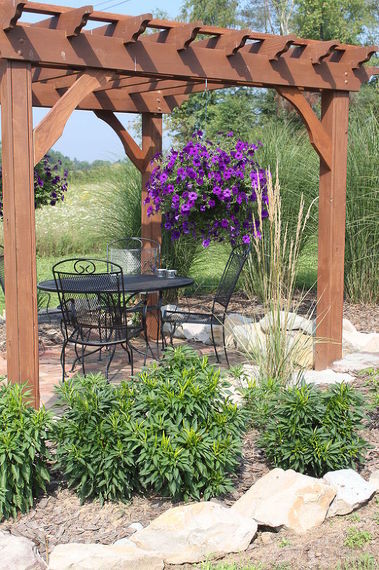 Farm's Little Pergola via Hometalker Old World Garden Farms
Wouldn't you love to kick-back and rest peacefully under a handmade pergola like that? That's exactly what one thrifty lady was thinking when she drove past this beauty and gave the owners a polite, inquiring call. It just so happened that the owners were also the builders, and quite adept at DIY, and were more than happy to use their expertise for a neighbor. Why go to a department store or contractor to discuss projects and prices, when your next door neighbor has a great real-life showcase and can give you a fabulous deal!
6) They Build Community Chilling Spots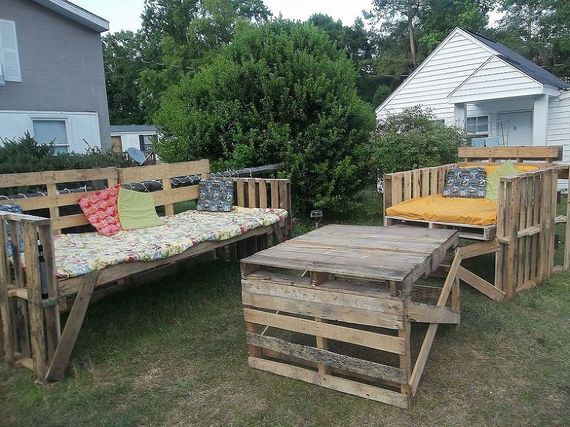 Outdoor Furniture From Pallets via Hometalker Xena Nierobisz
Sharing proximity, and especially property, is tough, but good neighbors can turn tight living conditions into a superb group bonding experience. These generous DIYers decided to build a comfy outdoor spot for them and all their neighbors to enjoy morning coffee chats and relaxing evening wind-downs. It pays to have a DIYer close by - with just a bit of creative effort and a few repurposed pallets they can bring neighbors together, creating a close-knit community of friends.
7) They Give You a Picturesque View for Morning Coffee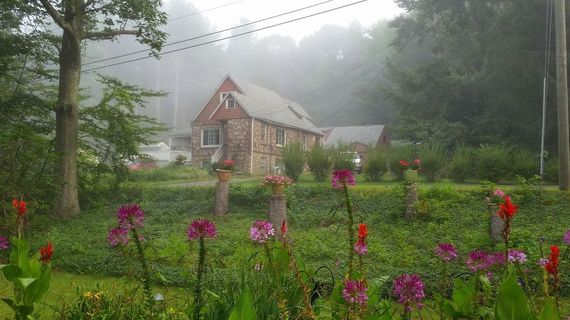 Foggy Morning via Hometalker Joan B
Imagine waking up each morning, sliding into your slippers, pouring yourself a steaming cup of coffee, and stepping out onto your porch to glimpse the morning fog spreading lazily across your garden to your neighbors perfectly picturesque cottage. Joan doesn't have to imagine it, because this is her reality. DIYers work to make their homes really beautiful, and having neighbors with aesthetically pleasing homes is a huge bonus! It's a pleasure for your eyes, and it can make your house look better by association. Really, it's like they're doing you a favor!
Doesn't that sound like a perfect dream? Can you imagine a better living situation? We can! Because the only thing better than living next to a DIYer, is becoming one yourself! Starting off is easy, with some great ideas and tips from Hometalk's DIY topic page.