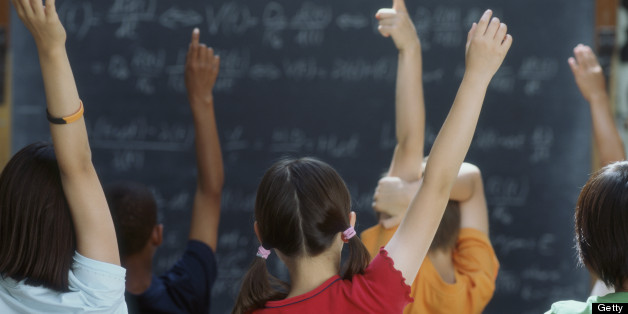 Last night, I attended a special Wayne County RESA school board meeting to formally dissolve Inkster Schools and send them to outlying districts, including to my own. Neither the school board, nor the parents and students of any of the involved districts chose this path. With bureaucratic legislation and a joint declaration made in Lansing, the school board was instructed on what their only option for resolving Inkster's funding issues would be. They were left stranded in a no-win situation, thanks to the heavy hand of Governor Rick Snyder and Michigan's Republican Legislature.

What has led us to such grave problems in our school districts that decisions like these are forced to be made? Some will argue that local mismanagement is to blame, but if that were the case, there wouldn't be a whopping 55 school districts in deficit across the state of Michigan. Districts in every part of our state -- from Democratic to Republican districts, from districts on the East side to districts on the West side and urban to rural communities -- are experiencing the painstaking burden of not being able to make ends meet.

The true problem lies in funding, or rather, a lack thereof. My Democratic colleagues and I have been fighting for over two years against drastic cuts in Lansing to the School Aid Fund budget for the benefit of corporate tax handouts, to no avail. While some may argue that we've been claiming the sky is falling, a simple look around at what's become of our public education in this state, and one could argue that it truly is. We warned that school districts across our state were doing their best to get by as it was, and that every cut along the way would be too much to bear. The fact that 55 school districts are in deficit across the state proves that in fact, it was.

In the meantime, the Education Achievement Authority has been touted as a so-called "solution" for the lowest-performing school districts in our state. The State House has put forward legislation to expand the Authority statewide, despite the fact that the Authority has proven to be completely flawed and incapable of maintaining the schools currently under its jurisdiction. Legislation to expand the Authority is nothing more than a bureaucratic attempt to shuffle schools into for-profit corporations. Instead of answering to the issue of low-performing schools, all that the legislation does is create a new and even greater problem.

The issue of the lowest-performing schools in our state is a serious one, one that should undoubtedly be addressed. It is everyone's failure when a child falls through the cracks. There are thousands of children statewide who are not being provided the education they deserve, at the hand of adults who were supposed to protect their best interests. Rather than sit around and say that there's no better option on the table, I urge my Republican colleagues to return adequate funding to the realm of public education in Michigan, before all of our school districts are underwater.

If we can't provide a sound education to the children of our state, how can we look forward to a brighter future? It's time we own up to the issues that we face, and provide a sensible solution to the problem, instead of creating another problem in itself.