We have all heard not to "throw the baby out with the bathwater". But no one's told us not to burn the baby poolside? Or at least, no one told this couture designer, LeiMarco who wanted to burn and be reborn again during his recent fashion extravaganza during Art Basel Week in Miami.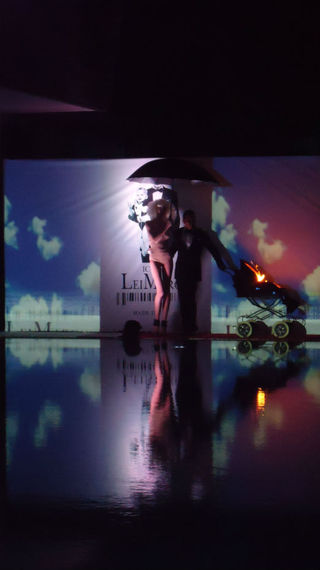 LeiMarco Italy titled his Pret-a-Couture MMXIV show "Middle East Meets Miami"... Unravelled. LeiMarco got his inspiration for his new 2014 collection from world events, especially the oppression of women in the Middle East. Burkas like you have never seen before covered gorgeous models. As the show reached a crescendo, the beautiful bodies were no longer hidden, but in plain sight.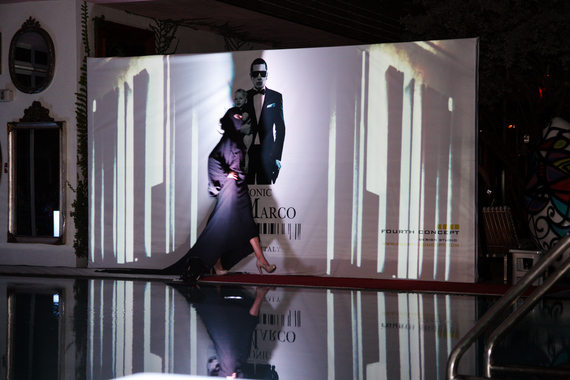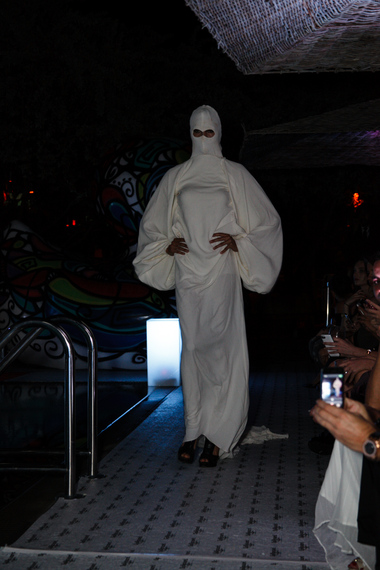 The underlying message is that women should be allowed to showcase their bodies proudly with freedom of expression and not hide their beauty. Women should come out of their cocoons and fly free in the world like a beautiful butterfly waiving their colorful wings. Red was a focal color for the collection as it stands for strength and power. Also, amazing sparkling sheer fabrics were personally selected by LeiMarco to show off the female form.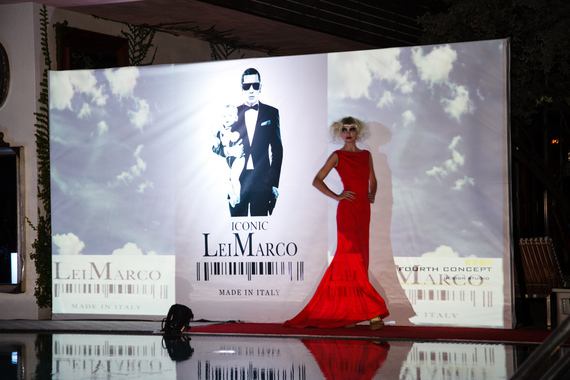 "I was excited to present my couture collection in the artistic ambiance that Art Week in Miami provides. I have always considered myself an artist. My canvas is the fabric which I drape around the human form," exclaimed couture designer, Lei Marco.
The Art Basel Week fashion show was like no other as the theatrical couture designer, LeiMarco strutted his stuff at the hippest hotel in town, SLS South Beach. A cameo appearance on the runway was made by actor, David Arquette showing off LeiMarco menswear while blonde wigged models paraded the womenswear collection.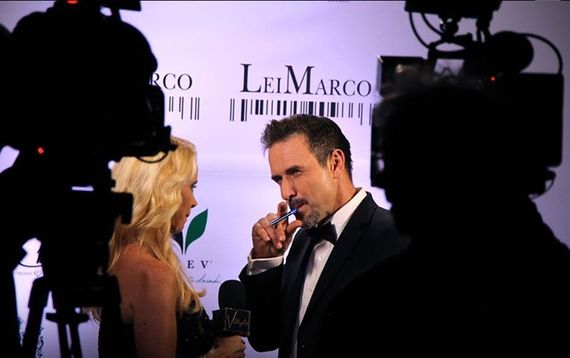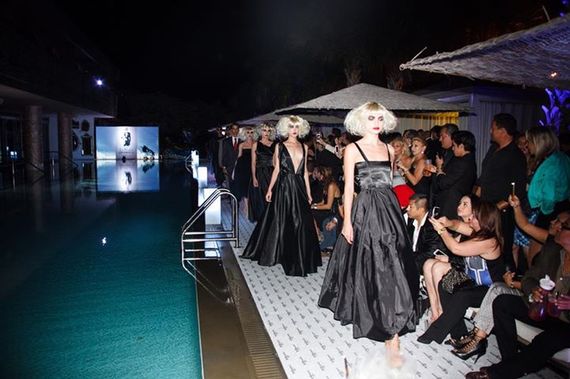 LeiMarco Italy couture prices start at $5,000 with the sky the limit depending on the client's desires. Socialites seek him out to dress them for special occasions and galas. LeiMarco has been featured numerous times on FTV (Fashion TV) as well as in haute magazines like Vogue, Esquire and Ocean Drive among others.
LeiMarco's fashion events have always maintained their status as some of the most glamorous and inspiring events in the industry with a combination of cutting edge fashion and an eclectic mix of prominent guests. This show lived up to his reputation during dynamic Art Week. The pool projection of the designer with a beautiful breast exposed model was later topped by the finale of a burning baby carriage to signify his rebirthing.
Here are video highlights from his "Middle East Meets Miami" show:
Lei Marco SLS v2 from Bernard Bonomo on Vimeo.
And here is a previous show at the former Versace Mansion in Miami:
Hope Gainer of Hope International is a global marketer and imagemaker focused on the luxury sector. Her background includes working with a variety of international fashion designers including the House of Bidermann with Calvin Klein, Ralph Lauren, Yves St. Laurent and Daniel Hechter. She produced award-winning campaigns for Hechter and the first ever fashion videos as mini movies, even before MTV was created. She is a self-proclaimed fashionista and loves discovering new talent around the world.