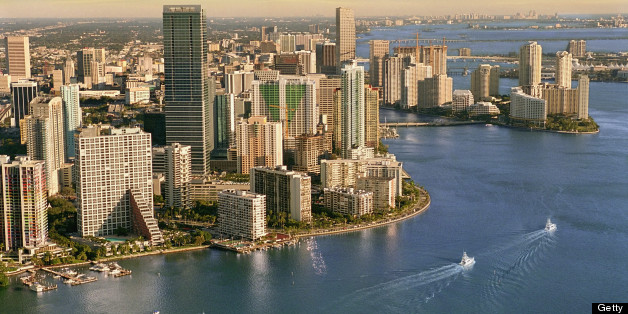 After all, we live in paradise...and it seems these days like everyone wants a piece of our paradise! Foreigners are flocking to our sunny shores. Almost one out of three international buyers in Florida are buying in Miami and Miami Beach. About two-thirds of them are from Latin America, with Argentina, Brazil and Venezuela leading the pack followed by France. For those moving here, our schools and safety are a top draw. For investors, our stable environment providing a potential profit and escape from their own country's politics and tax structures, plus our year-round sunshine attracts them.

Mexicans, Brits and Asians are keen on buying Miami property while new investors are also coming from India, Sweden and the Netherlands to put a stake in our Magic City. Brazilians have overtaken Canadians spending about $1.5 billion last year. Russians continue to be attracted to Miami. Chinese investors are getting in the game buying up properties to build a rental portfolio of condos, houses and duplexes.
While Miami is a safe haven for foreigners, American buyers are also driving up demand with rock-bottom mortgage rates. New Yorkers have always had a love affair with Miami. Now a younger, hipper clientage is coming from the Big Apple buying up Miami condos and homes like they do in the Hamptons.
And we have the whole world's wealth vying for our limited supply of trophy properties. Pent-up demand is reducing inventories to our lowest's levels since 2005.
Cash Is King
Like our basketball and weather, Miami's real estate market is red-hot! Cash is king these days with cash-rich investors and foreigners beating traditional homebuyers to the punch. Bidding wars are breaking out over our shrinking inventory pool. Miami is still a bargain compared to other big cities in the world when it comes to real estate prices. While prices are appreciating in South Florida, buyers still have time to seize a piece of property and look back and pat themselves on the back in years to come for having the vision to buy now!
Smashing Sales Records
Baseball star, Alex Rodriguez recently sold his mansion on North Bay Road in Miami Beach for a record-breaking $30 million, netting a $15 million profit having bought it in May 2010 for $7.4 million and adding $7.6 million in renovations.
Another smashing sales record was set recently when a Setai unit in South Beach was sold at $3411 per square foot for sale price of $8.6 million for a three bedroom condo.
The Design District in Miami is also attracting high-end retailers now like Hermes, Prada and Cartier. A 5000 square foot building recently sold for $10.5 million yielding yet another record-breaking price per square foot of $2117. Rents in this neighborhood are now commanding as high as $200 per square foot.
The Stats
According to The Elliman Report 1Q- 2013, "The housing market of the Miami coastal communities experienced sharply rising prices, falling inventory, the lowest distressed market share in more than 3 years, continued influx of international demand and shorter marketing times in the first quarter of 2013."
South Beach Results 1Q - 2013
• Double-digit price & sales growth for condos -- The number of sales jumped 19.2 percent and median sales price expanded 12 percent from the prior year quarter.
• Single family price indicators up sharply -- Median sales price more than doubled and average sales price was up 84.4 percent from the prior year quarter.
The Standard & Poor's Case-Shiller home price index posted the biggest gains in seven years, helping to put Americans back in a buying mood thanks to the housing recovery. According to the Conference Board, consumer confidence reached a five-year high in May.

Transformation Sustainable
Transformation of South Florida's housing market is sustainable according to Metrostudy's chief economist, Brad Hunter: "We won't get another bubble like we had before because those exotic, crazy mortgages don't exist anymore...people are not buying for speculative reasons, so the new home market won't get overbuilt. There is absolutely no danger in that."
Building Boom
A building boom in underway again in South Florida. Cranes are in the sky once again. The biggest project is the $1.05 billion Brickell CityCentre, a $5.4 million square foot mixed-use development with 800 condo units in two 43-story towers in the central business district with a hotel, movie theater, wellness center and shopping center.
In Miami Beach, just north of South Beach at 29th and Collins, Ian Schrager, the man behind the boutique hotel revolution, is bringing us 26 limited edition residences in a project called Miami Beach Edition. The duplex penthouses of Edition sold for $34 million for a record of $3800 per square foot for Miami Beach.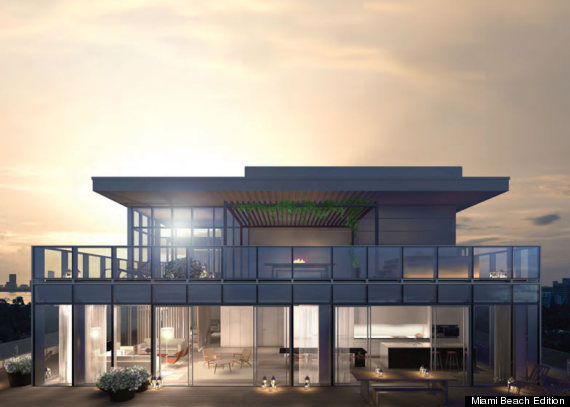 A few blocks North on Collins at 32nd Street, South American entrepreneur, Alan Faena, is hoping to replicate the success of his Buenos Aires' Puerto Madero restoration over a four block stretch in Miami Beach. Here he is partnering with Russian billionaire, Leonard Blavatnik, to create a new Faena District Miami Beach. He is drawing once again upon the talent of renowned architect, Norman Foster plus this time adding to his team, Rem Koolhaas's firm, OMA and Roman and Williams who did The Standard and Ace Hotel in New York. Faena House prices range from $2.3 million to $50 million.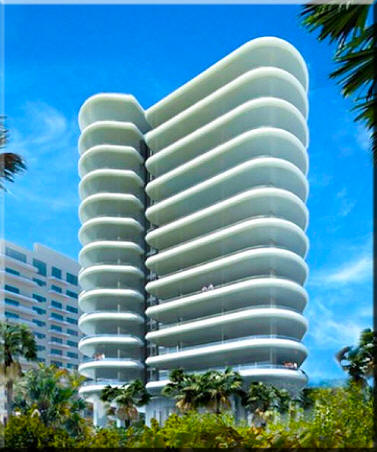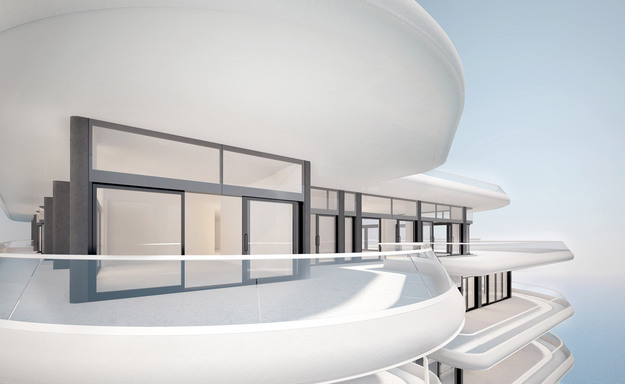 Summer Buying Spree
Summer is the perfect time to consider buying in Miami or anywhere in South Florida.
Since it is not our peak season, seller's may be a bit more negotiable in this hot market.
As inventory continues to shrink and prices continue to rise, don't wait on the sidelines and be left out in the cold come when winter comes rolling back around.
Hope Gainer is a luxury property specialist with Douglas Elliman of Florida based in Miami Beach and a global marketer of trophy properties including waterfront estates, castles, estancias and villas worldwide. www.ehopeinternational.com