Fashion's 15 minutes of fame are over. The new kid on the block is art. By this I mean, the 'see and be seen' place of the moment is no longer fashion shows, but art fairs. And the granddaddy of them all is Art Basel. Everyone seems to come out of the woodwork for this one, especially the Miami fair. The original is in Basel, Switzerland, thus, the name, but the sexy sister city is South Beach or Miami Beach proper. Below is my version of Art Basel Miami 101 and a review of the 2013 fair.

What exactly is Art Basel?
In the literal sense it is an international contemporary art fair held at a convention center. But in reality it has become an art explosion feeding our creative senses of all kinds including sight, sound, touch and taste. And every industry has jumped on board from architecture and real estate to fashion, food, film and automotive. Almost all of the top luxury brands make an appearance of some sort to showcase their goods in an artsy way.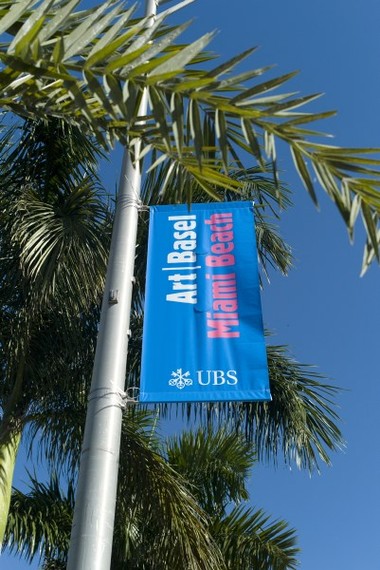 Image: Courtesy of Art Basel

Art Basel has become known now as "Art Week" taking over both the cities of Miami Beach and Miami stretching from ocean to causeway and across to encompass the Wynwood Arts District, the Design District, Downtown Miami and just about every nook, cranny, corner and public and private space imaginable. Hotels and homes turn into art gallery venues for the week... which is fine since no one has time to sleep during this action-packed art extravaganza.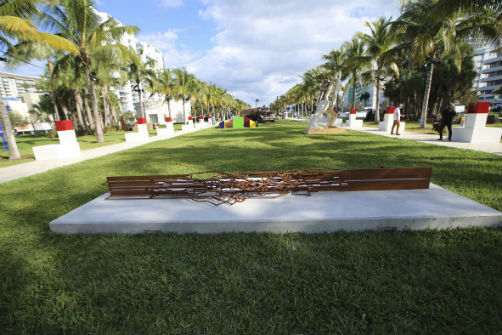 Courtesy of Art Basel in Miami Beach 2013 | Public | Johann König | Alicja Kwade | Pulse of Time

And as the Mayor of Miami Beach said the first year Basel appeared on the Miami landscape in 2002, "It is a marriage made in heaven between the Swiss who are organized and always on time, but a bit boring, and the Miamians/Latins who are disorganized and never on time, but know how to throw one 'hell of a good party'!"

Thus, Art Basel Week in Miami has become one week of arty parties 24/7.

Baselmania always strikes Miami just before the festive season starts the first week of December. This year, Art Basel Miami came and conquered our turf for the twelfth time. It was complimented by a myriad of satellite art fairs, our new museum opening and luxury brands galore, putting their best foot forward to capture attention and our 'all mighty dollars'. In all it was a hectic, hypnotizing week.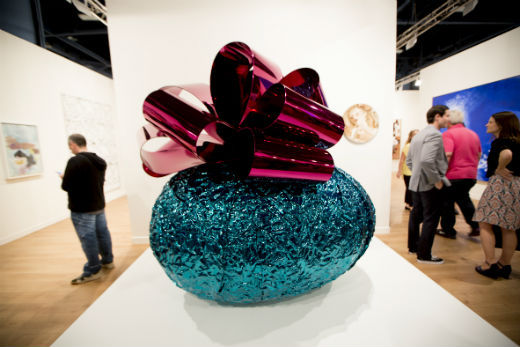 Courtesy of Art Basel in Miami Beach 2013 | Galleries | Gagosian
Art Basel 'proper' kicks off with a vernissage on Wednesday afternoon where all the gazillionaires are allowed first entry to race and put red dots on all the pieces they want to purchase. London's White Cube gallery which represents superstar artists like Damien Hirst, boasted several sales of $1 million each by the end of the afternoon. The evening vernissage is more like a packed NYC subway car with all the scenesters and celebrities air kissing one another while walking the crowded art aisles.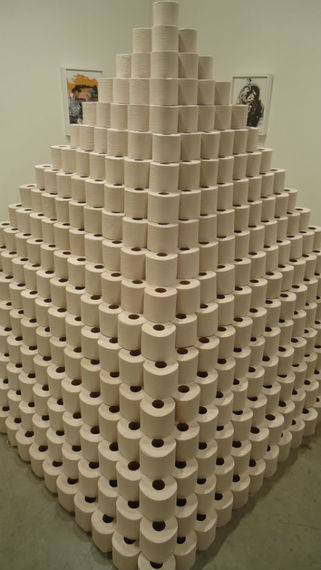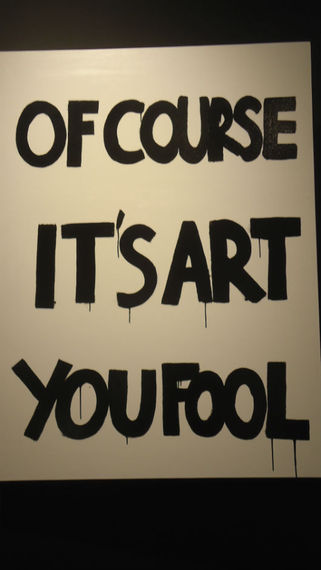 Art Basel provides talks called "Conversations" where experts share their artsy opinions. And films can be screened outside under the Miami moonlight on the New World Center Soundscape system... how cool is that?!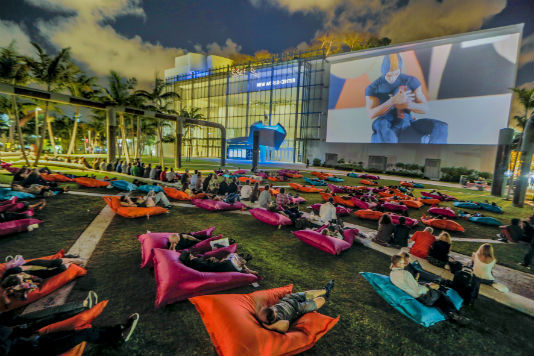 Courtesy of Art Basel in Miami Beach 2013 | Film | Linder | The Ultimate Form, 2013 | Blum & Po
In all, 75,000 folks passed through the doors of Art Basel breaking all records. There is also art in public spaces called 'Public'. So for those not inclined to buy a ticket to the fair or are not on 'the list' for one of the VIP parties, here is their art freebie.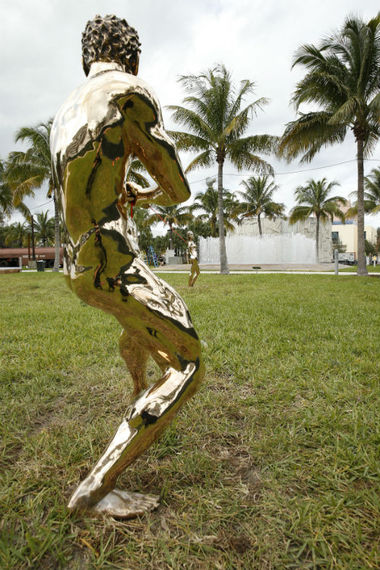 Courtesy of Art Basel in Miami Beach 2013 | Galleria Continua | Pascale Marthine Tayou | Tug of War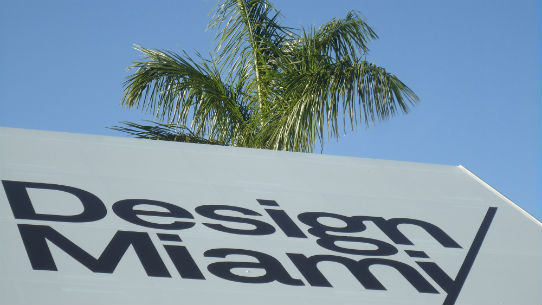 Design Miami, a sister show by Art Basel, focuses on collectable design that breaks the style barriers housed in a tent next to the convention center. Swarovski crystals took the lead sponsoring this space creating their Crystal Palace exhibition.

There are so many satellite art fairs that they have become like alphabet soup to me. I have a hard time remembering all their names or places. Scope and Untitled (they are so hip they didn't need a name) put up big tents filled with art on the sands of South Beach. Then there was NADA in the Deauville Hotel in midbeach where the notorious Beatles made their first American appearance in the 1960s. A bunch of boutique hotels hosted fairs like Aqua and Select. And Art Miami and Context make their home under tents in Wynwood. Brazil jumped on the Basel bandwagon this year for their first edition of Art Brazil.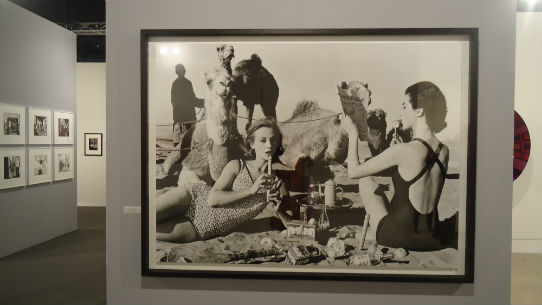 Another "B" came to town in the form of "Billionaire Italian Couture" flagship store in the Miami Design District with a grand opening hosted by none other than Flavio Briatore in what use to be Miami's historic Bueno Vista post office.

I personally played hostess early in Art Week to an artsy couture extravaganza where Miami designer, LeiMarco Italy lit a baby carriage on fire for the finale poolside, as a symbolic rebirthing at the trendy SLS Hotel. Actor, David Arquette strutted the runway for this fashion show making it star-studded.
Lei Marco SLS v2 from Bernard Bonomo on Vimeo.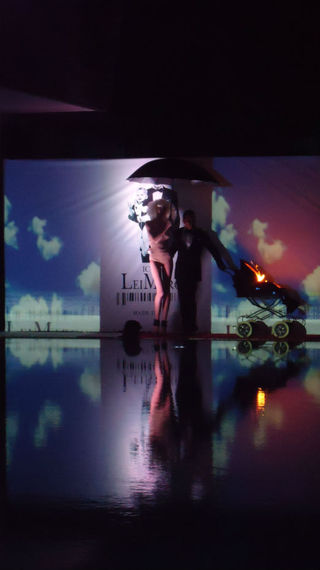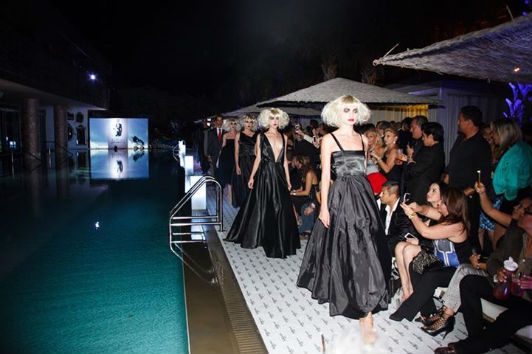 For those wanting to literally take a breather during Basel, yoga was offered at the Wynwood Walls with sessions called Yogart bringing together rejuvenating yoga with art, music and healthy snacks.

Lady Gaga got in on the Basel action this year hosting her own charity event at was once the former Playboy Club in Miami Beach. And what would a see and be seen event like Basel be without a Kardashian showing up to extend their 15 minutes of fame? Thus, Kim and Kanye came. Also spotted during Basel Week were Leonardo DiCaprio as well as songster, Lionel Richie and of course Paris Hilton and Lindsay Lohan, plus many more celebs.

What about celebrity artists? After all, this is an Art Week! Jeff Koons in the house unveiling his Dom Perignon special edition champagne bottle at the W Hotel and his BMW art car at the Miami Beach Botanical Garden at a private fete.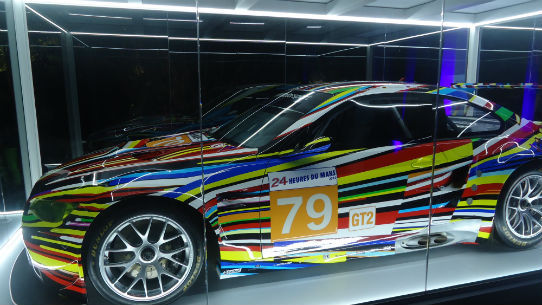 Kenny Scharf was on hand for the opening of Tony's Oasis Park in Wynwood, a welcome addition to the magnificent Wynwood Walls. Marina Abramovic, performance artist extraordinaire made several stops including showing her film at the newly christened YoungArts Center donated by the Bacardi family.


Miami boasts several private collections which open their doors to the public during Art Week. They include the Rubell Family Collection, Margulies Collection, Cisneros Fontanals and the De La Cruz Collection. What other city can declare so many prominent collectors in their town?

Car brands from Ferrari to Maserati to BMW to Rolls-Royce rolled out their red carpets with special events all week long. Only in South Beach can a former temple turned residence become a showroom for Rolls-Royce during Art Basel Week. And Ferrari transformed a parking garage on Lincoln Road into an art car gallery for the week with all sorts of funky automobiles on display.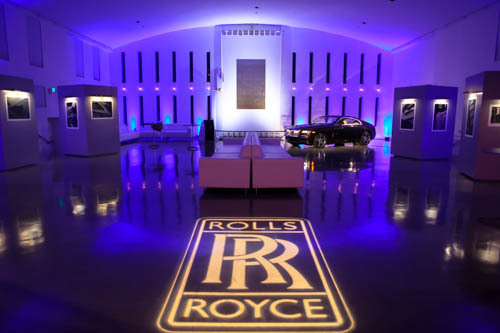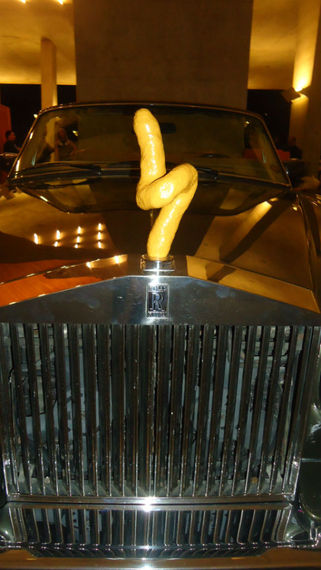 Real Estate is always in on the action in Miami and Art Week had its fair share of activities including an Argentine asado by celebrity chef, Francis Mallman hosted by Alain Faena to promote his Faena Miami Beach project. It is being sold by brokerage firm, Douglas Elliman which also hosted a space in the Basel VIP Lounge this year. And designer, Stephane Dupoux timed the grand opening of his new Miami riverfront restaurant, SeaSalt & Pepper to coincide with Basel and even had Steven Tyler and his daughter on hand to sing the night away. Local celebrity chef and James Beard award winner, Michelle Bernstein operated a pop-up outpost of her Michy's restaurant and also the Garden Café as well as all the official catering for Art Basel.

Watches were another popular accessory flaunted at Art Week from Audemars Piguet with a premium position in the Basel VIP Lounge to haute Hublot at a Star Island mansion. And magazines all competed to have the best party with the biggest buzz of the week. Dujour did a big one at the Delano while Haute Living hosted at a Star Island estate and Ocean Drive happened on a Hibiscus Island mansion.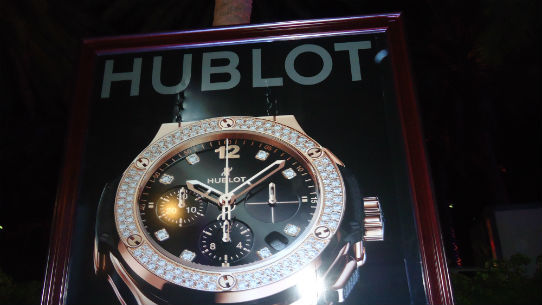 But the big talk was really about the new art museum along Biscayne Bay. Miami is now the proud cultural city that is home to PAMM, the Perez Art Museum Miami which opened its doors Basel Week to lots of fanfare. It is named after Argentine real estate developer, Jorge Perez who donated a whopping $40 million of art and cash to the museum. Pritzker award-winning architects, Herzog & de Meuron designed the bayfront building. There was a ribbon-cutting ceremony, a big preview party and the black-tie gala that included singer, Marc Anthony, entrepreneur, Martha Stewart, supermodel, Elle McPherson, photographer, Bruce Weber and megamogul, Stephen Ross among many more prominent people.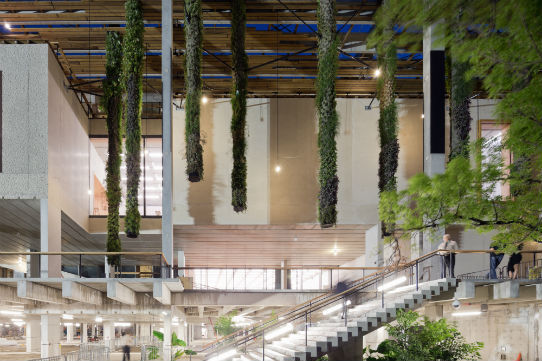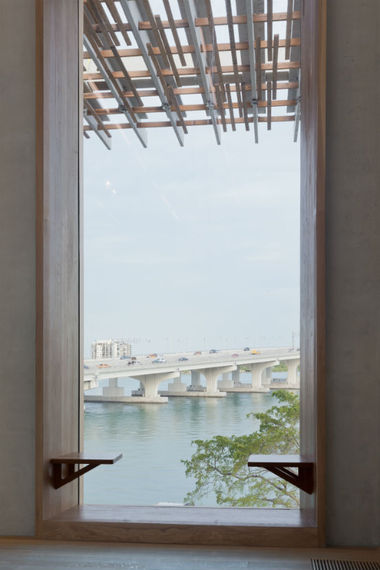 Finally, I finished Art Week hosting an event showcasing a sneak peek titled "Myanmar Uncensored" presented by Yone Arts, a U.S. premiere of art from a country closed for 40 years. The event venue was a spectacular Portofino penthouse in South Beach with panoramic views for sale for a mere $14.6 million. Round it off to $15 million and one can have the artwork too! This was probably the most significant display of art for the entire Art Week, being the first unveiling from former Burma to the outside world.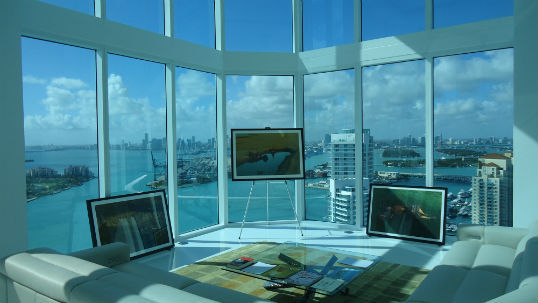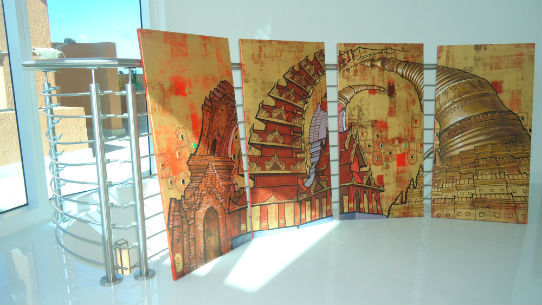 The first public display of Myanmar art by Yone Arts will be at Art Stage Singapore, the leading Asian art fair January 15 - 19, 2014. So if you missed Art Basel Miami Beach, catch a plane to Singapore and be captivated by the art world there. The 2014 art calendar starts in Singapore and moves around the globe. Nowadays, it seems like everyone is captivated by the social whirl surrounding the nomadic art scene worldwide!

Anyone coming to Miami this season, give me a shout and we can talk about art and the art of the party!
Hope Gainer of Hope International is a Miami based global marketing expert. She is a pro on Art Basel Week, having experienced all 12 years of this art fair and how it has grown into a giant extravaganza! She produces, curates and hosts her own events during this unique art week and checks out other fairs around the world like Art Stage Singapore and the Venice Biennale.
www.ehopeinternational.com/HopeAd.pdf www.ehopeinternational.com/HopeProfileSofiMagazine.pdf