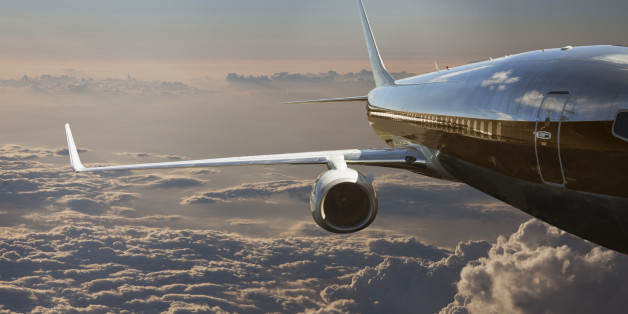 It's no secret that New Yorkers love a good adventure, with Hopper's statistics showing that there are hundreds of thousands of searches for flights out of the city's John F Kennedy airport everyday -- many no doubt locals eager for the next bargain deal. Well, if you find yourself pining for a little holiday this year, or are feeling desperate to break out from the urban fray of Manhattan, then be sure to check out this list of the 10 cheapest flights out of JFK, on average, from the airfare research team at Hopper.
These prices represent what travelers can expect to pay, on average, for a round-trip flight at any given time of the year according to data from Hopper's when to fly and buy reports.
10. New Yorkers can fly to Toronto for $208 round trip, on average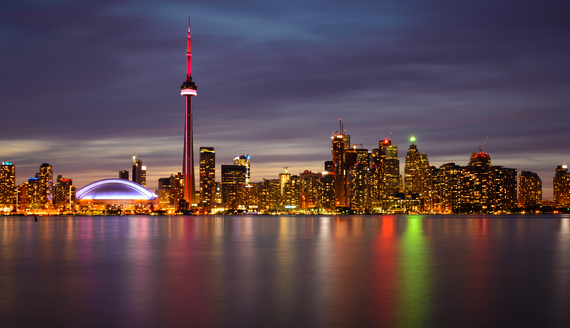 Also check out the 10 cheapest flights from New York to Europe, according to Hopper
This is the only international flight to make the list, but that shouldn't be surprising as it's still just a quick one-hour-something hop north and across the border. Still, $208 is not a lot to pay for an international vacation! Fliers can travel with Air Canada to Toronto where they can enjoy the city's renowned restaurant scene and its many art museums. Go in the summer to enjoy the Lake Ontario waterfront.
9. New Yorkers can fly to Baltimore for $204 round trip, on average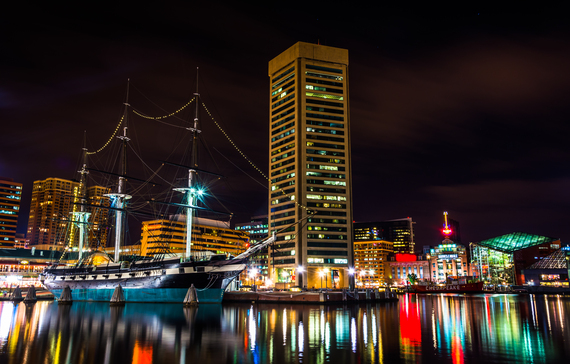 200 miles? How about 7,000 miles on one of the 10 longest non-stop flights from New York?
Just shy of 200 miles down the spine of the Eastern Seaboard, New York locals will find bustling Baltimore; a city famed for its quirky art scene, world-class seafood gastronomy, historic waterside neighborhoods and lively population of young professionals. Sound familiar at all? In fact there's never been a better time to visit Maryland's capital, with cheap seats on the route out of JFK with Delta now priced at an attractive average of $204 round trip.
8. New Yorkers can fly to Charlotte for $192 round trip, on average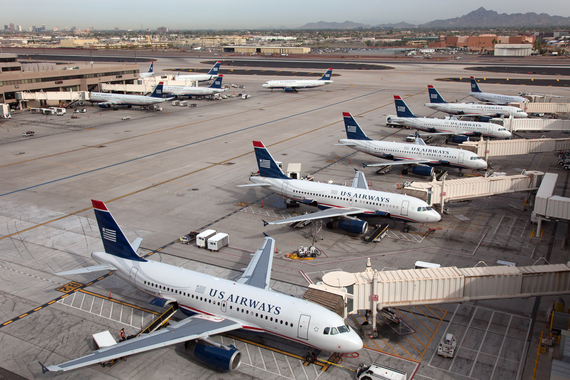 Did you know that most airlines offer a penalty free cancellation period of 24 hours?
Nestled neatly between the Blue Ridge Mountains and the beaches of the Atlantic Ocean, North Carolina's biggest city is the perfect destination for any New Yorker looking to get a taste of the great American outdoors this year. Though lingering at number nine on this list, round trip flights on the route are still mouth-wateringly cheap, at around just $192 on average. With more than 50% of the market share, US Airways are both the cheapest and most popular airline flying from JFK, closely followed by budget carrier JetBlue.
7. New Yorkers can fly to Portland, Maine, for $173 round trip, on average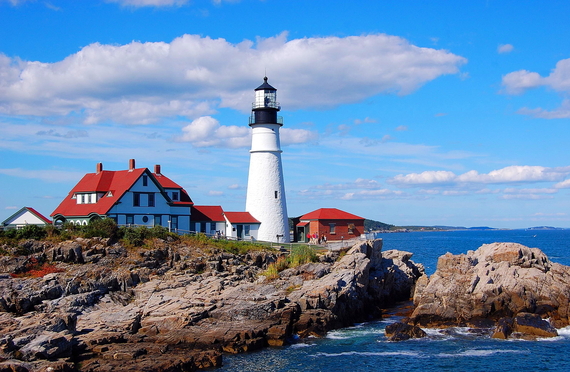 Check out this article on driving down Route 1 in Maine for ideas on what to see in town
Before you start packing your shopping shoes and prepping for a jaunt along the West Coast, we're not talking about Portland, Oregon, here, but Portland in Maine, strewn out along pretty Casco Bay on Interstate 95. Still, there's plenty of reasons to get excited about this one - from its boutique Old Port retail district, to its bountiful offering of super-fresh seafood joints. Oh, and then of course there's the bargain flight, coming in at an average of just $173 round trip with budget carrier JetBlue.
6. New Yorkers can fly to Jacksonville for $168 round trip, on average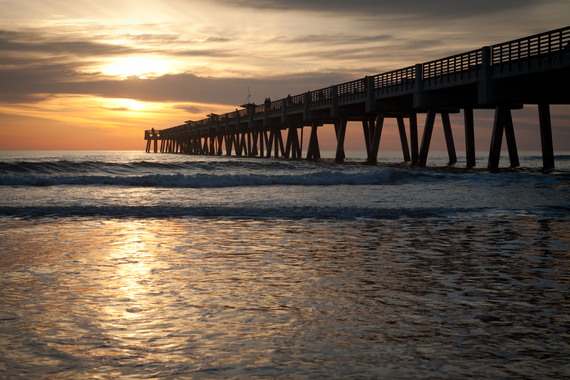 If you want to go to Jacksonville at the last minute, check out Hopper's picks for 5 essential apps for last-minute travelers
New Yorkers pining for a dose of that fabled Florida beach culture this year should look no further than these bargain round-trip connections to the state's sprawling city of Jacksonville; a place where driftwood surf shacks rub shoulders with pumping super clubs, and crowds party to the festival tunes of blues and jazz on the Jacksonville Landing all throughout the year. With more than three-quarters of the market share on the route, JetBlue is the most popular airline offering non-stop flights, while Delta come in a little cheaper on average, at $166 return.
5. New Yorkers can fly to Buffalo for $168 round trip, on average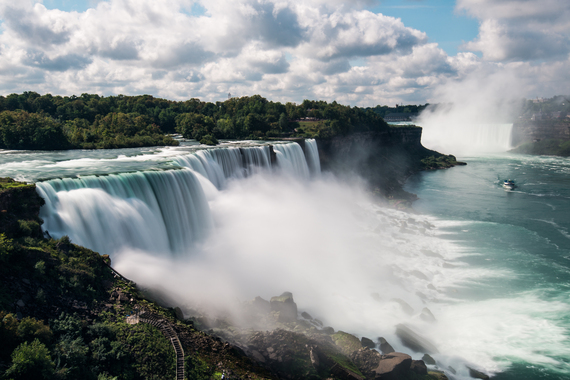 Delta is actually one of the 5 least delayed airlines in America, so your flight to Buffalo should go off without a hitch
Flights from JFK to Buffalo's Niagara International come in at a solid $168 round trip, with JetBlue Airways and Delta Air Lines offering the cheapest direct connections between the two New York State cities. Highly rated as one of the most affordable towns in America and with close connections to the eye-watering Niagara Falls, this one may just be the perfect destination for budget travelers looking to start ticking off their bucket list this
4. New Yorkers can fly to Boston for $166 round trip, on average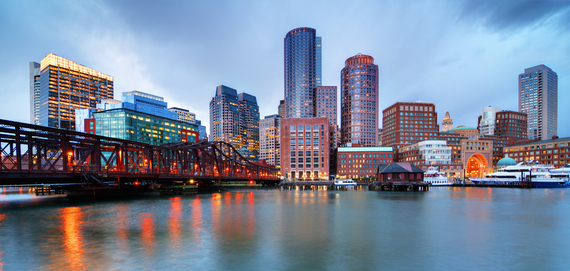 Also check out Hopper's list of the world's 20 longest non-stop flights for a flight a bit longer
Despite a 15% increase in the average cost of seats on this popular route in recent weeks, its attractive $166 price tag is still enough to see it safely into the top 10 cheapest routes out of JFK. That said, we wouldn't really expect anything less, because with a flight time of just over one hour and a total distance of 187 miles each way, the connection is also one of the shortest on offer from New York. Delta Air Lines and American Airlines offer the cheapest flights overall, with US Airways and JetBlue typically a little more expensive.
3. New Yorkers can fly to Savannah for $153 round trip, on average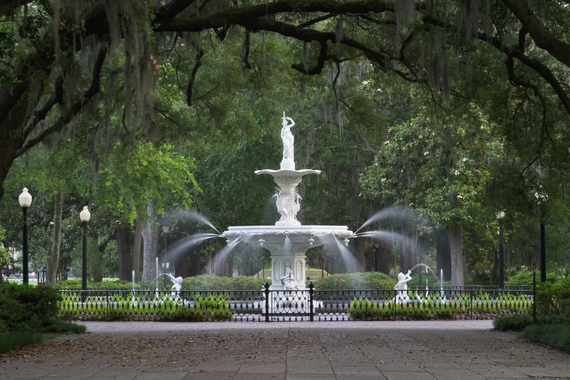 JetBlue has great deals, but it's also one of America"s 5 most delayed airlines
If you're pining for a dose of those Georgian crab cakes, or eager to tour the wealth of filming spots that pepper Savannah's downtown - from Forrest Gump's iconic bench on Chippewa Square, to the Deep South backdrops out of The Legend of Bagger Vance - then these super-cheap flights direct to Savannah from JFK may just be the perfect thing. While Delta Air Lines do offer nonstop flights between the two cities, the best deals tend to be with JetBlue Airways, with average fares coming in at around $153 return.
2. New Yorkers can fly to Charleston, South Carolina, for $152 round trip, on average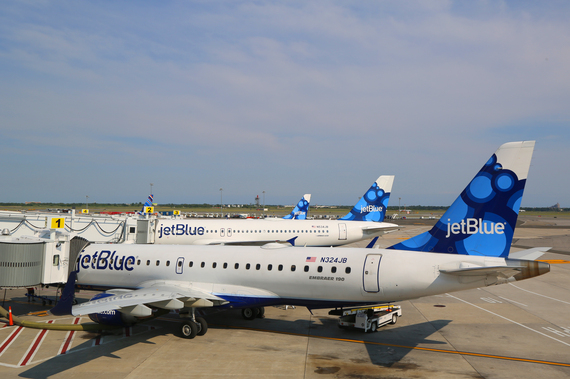 Want to save even more money? Try these five tips for avoiding airline fees
Our statistics show that both average demand and average ticket price on this extremely popular route to South Carolina's Charleston fell considerably in the last four weeks, with just over 1,200 people now searching for seats daily. We also discovered that JetBlue Airways offer the lowest fares overall, with an average price of $152 round trip. That makes it the third cheapest flight on offer to New Yorkers flying from JFK and a great option for anyone interesting in making a budget-friendly hop down to the heartlands of the deep South.
1. New Yorkers can fly to Washington DC for $149 round trip, on average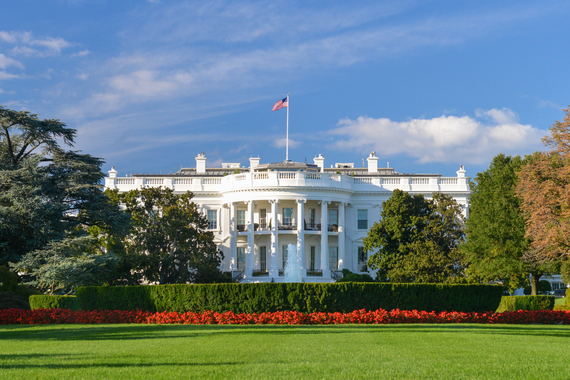 Tired of looking through cheap flights? Try the world's most expensive flights instead!
New Yorkers interested in hitting Washington for all the ubiquitous tourist things -- from wandering the National Mall, to wondering at the White House -- should be sure to opt for this connection into the city's Ronald Reagan National Airport, which sits just three miles shy of the center in Virginia's Arlington County. With over 50% of the market share, Delta are the most popular carrier offering non-stop connections between the two cities, while American Airlines come in as the cheapest -- with average fares of around just $149.
PHOTO GALLERY
Best Budget Airlines