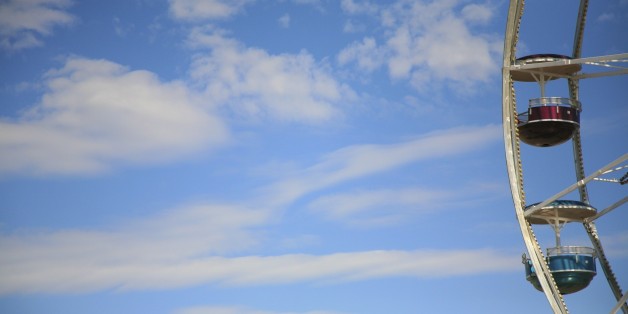 The state fair has long-been a favorite national institution in America, attracting millions of people to various enclaves of cultural activity, from north to south and east to west, since its popular establishment sometime in the middle of the 19th century (that is, in most places at least). Today, the sprawling mega events in cities like St. Paul, Minnesota, and Phoenix, Arizona, remain the same grass-roots celebrations of regional food, drink, traditions, cultural nuances and quirky artistic pursuits they were originally intended to be, while a dash of the glitzy and glamorous, high-energy and adrenaline pumping has been added for good measure. Here are 10 of the best-loved and most widely-attended fairs in all of America, so grab a cotton candy and take a seat.
10. Horses and handicrafts at the Kentucky State Fair in Louisville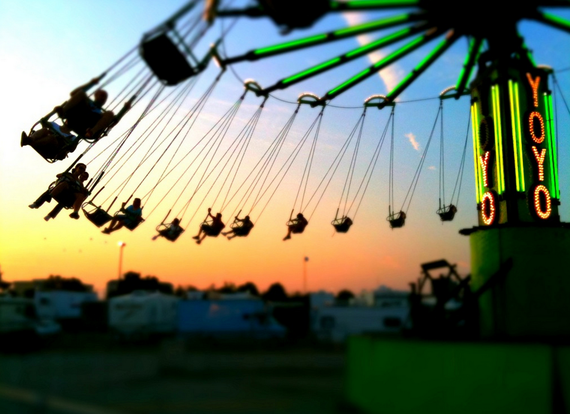 KY State Fair, by The Pug Father.
[Hopper's travel spotlight on Louisville dishes on everything else Louisville has to offer visitors]
This wholesome, family friendly celebration of Kentucky's all-American arts & crafts culture and agricultural heritage takes place every year in early August. It attracts just over half a million visitors from across the state and country, who come to sample the hearty farm-to-table fare and famous home brews of Kentucky. The iconic, century-old World's Championship Horse Show is another major pull for visitors, when thoroughbreds and riders compete in a variety of prestigious competitions at the Kentucky State Fairgrounds.
9. Amusements abound at the California State Fair in Sacramento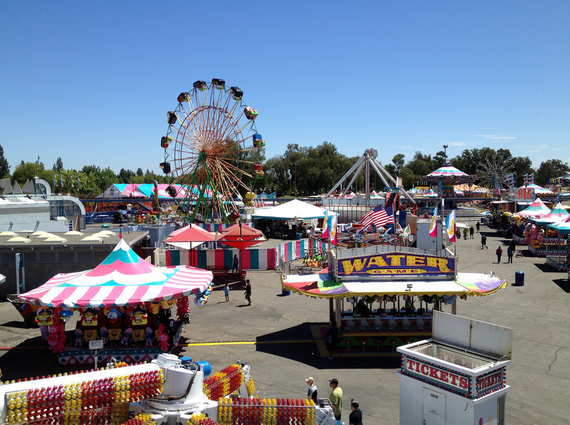 California State Fair, by Ray Bouknight.
[Also see Hopper's article on the 10 best amusement parks in America for more ideas on what to do with the kids this summer]
In many ways California's state fair is the perfect cultural metaphor for the region as a whole. Visitors enjoy all the expertise of a cascade of a different food stalls and kitchens, selling everything from spicy Mexican chilli dishes to classic ballpark hot dogs and burgers. For beer and ale enthusiasts, there's also the yearly home and craft brewing competitions, attracting the best from amongst the local beer sellers. In addition there's a real mix of both indoor and outdoor entertainment, along with the traditional Magnificent Midway amusement arcade for kids.
8. Local produce and Western charm at the Oregon State Fair in Salem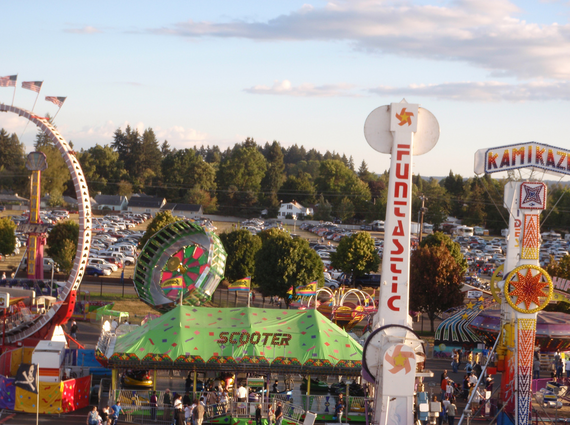 Oregon State Fair, by Travel Salem.
[Oregon is also a great place to go camping with the family]
Agriculture and farming takes center stage at the Oregon State Fair, where all the traditional rearing and growing methods of the American West are celebrated with competitions, live entertainment, artistic exhibitions and floral displays. Other draws include farmer's markets and grocery beds laden with statewide produce, along with a variety of carnival rides and attractions. The Oregon State Fair usually takes place during the last few weeks of August, typically finishing sometime in early September.
7. Chili and cattle at the State Fair of Texas in Dallas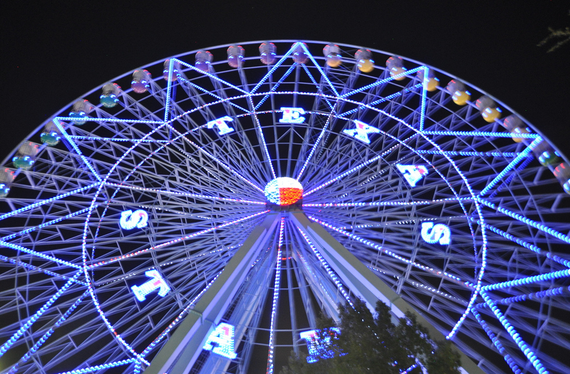 Texas Star, by Glenn Harper.
[You don't have to go to the fair to get great eats in Dallas. Check out Dallas' best BBQ restaurants according to Hopper]
Loud, proud and full of star-studded attractions, this state fair is the perfect culmination and celebration of all things Texas. The biggest draw here remains the iconic Chevy Main Stage, which hosts around 80 musical acts during the fair's four-week schedule, which have recently included some seriously big names, from Blondie in 2013 to KC and the Sunshine Band back in 2011. There's also the ubiquitous Texan cook-off, when locals go head-to-head to see who can produce the best Tex-Mex chilli; an absolute must for fans of the Southern kitchen.
6. A little bit country and a little bit rock and roll at the Arizona State Fair in Phoenix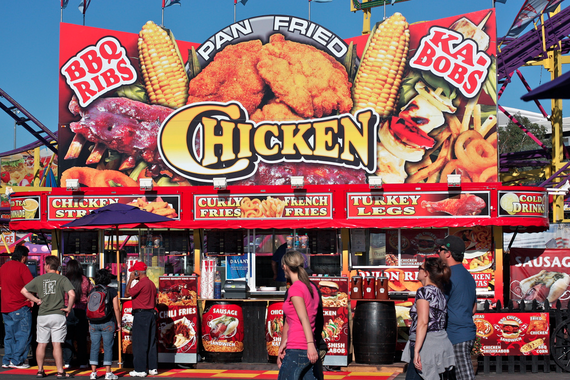 Arizona State Fair, by Kevin Dooley.
While held on-and-off since 1884, the Arizona State Fair has grown and grown to become the all-in-one, glitzy and glamorous celebration of southwest American culture it is today. Visitors are treated to a big-name line up of classic acts, many of which, like Snoop Dog and ZZ Top, have hailed from USA's own home-grown musical talent pools. There's also the ubiquitous livestock competitions, events that attract the cream of local farmers to compare their produce under the watchful eyes of the public.
5. The Ohio State Fair in Columbus is one of the country's biggest and best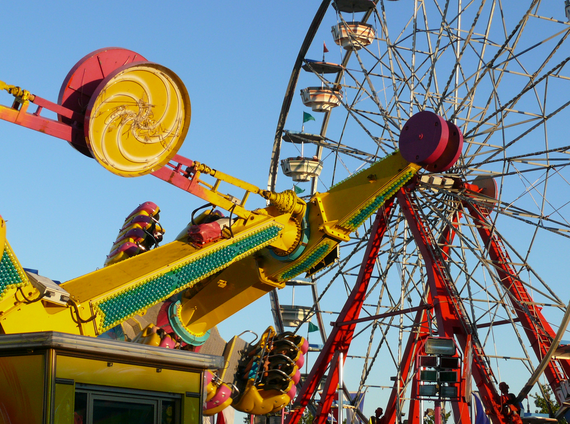 Ohio State Fair, by marada.
[The Columbus Zoo is also on our list of the 10 best zoos in the world!]
With just under one million people in attendance last year, the Ohio State Fair is now one of America's busiest and best-loved regional celebrations. Held in the state capital at Columbus, the attractions range from mainstream acts, such as free choral presentations by the state fair's own choir, to more weird and wonderful performances from magicians, ventriloquists, master organists and one-man bands. For the adrenaline seeking tourist, there's also an array of fast and furious coasters to keep the blood going, along with a number of more laid-back rides for the younger ones.
4. The Minnesota State Fair in Saint Paul has been attracting people since 1859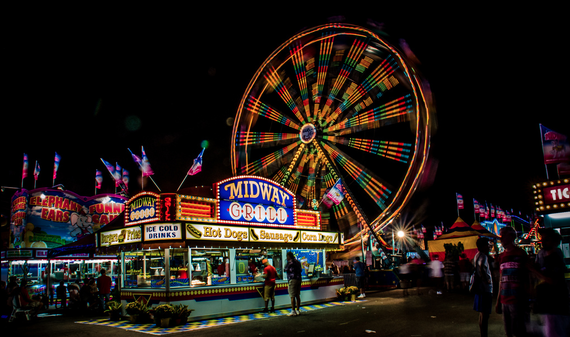 Minnesota State Fair, by m01229.
[Minneapolis, just next door, is one of America's best cities for ice cream -- kids love that]
From 21st August to Labor Day in early September, the Minnesota State Fair ushers in the country's largest, best-attended and most exhilarating state celebration on offer. Sprawling collections of livestock barns display the prime agricultural output of the American Midwest, while the swathes of food stalls and classic cotton candy outlets provide revellers with a traditional taste of Minnesotan fair fare. Visitors are also treated to a variety of shows and performances, ranging from the State Fair Talent Contest to the iconic five kilometre milk run around the university campus.
3. The Iowa State Fair in Des Moines is the home of the famous Des Moines Butter Cow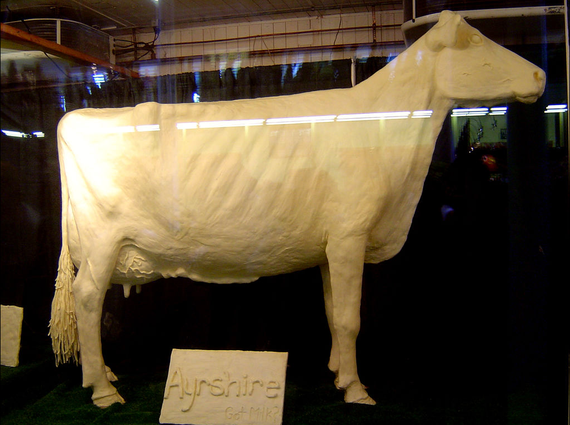 Butter Cow, by Bradley Newman.
Many visitors come here to wonder at the intriguing Butter Cow sculpture that has become something of a legendary monument to the curious heritage of Iowa state, while others come to watch the rugged Timberworks Lumberjack Show, or perhaps some home-grown chainsaw artists mould masterpieces out of monolithic wood. But, whatever you're after when coming to Iowa's State Fair, you can rest assured it will tick all the boxes a wholesome, family friendly (and perhaps slightly quirky) attraction should!
2. Cream puffs and crazy rides at the Wisconsin State Fair in West Allis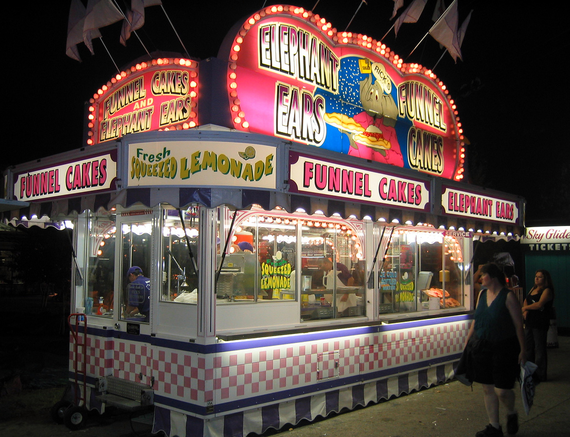 Funnel Cakes, by get directly down.
The Wisconsin State Fair is one of the largest midsummer celebrations in the American Midwest, showcasing the agriculture skills and prowess of this bucolic state, while enticing revelers with a promised array of both local and national music acts. Accordingly, much of the culinary offering is derived from the regional kitchen and food-lovers should not leave without sampling the famous cream puffs of the fair confectioners. For the more daring fairgoer though, the Wisconsin State Fair also plays host to 50 awesome rides each year in its SpinCity amusement area.
1. Big name acts and wholesome attractions at the New York State Fair in Syracuse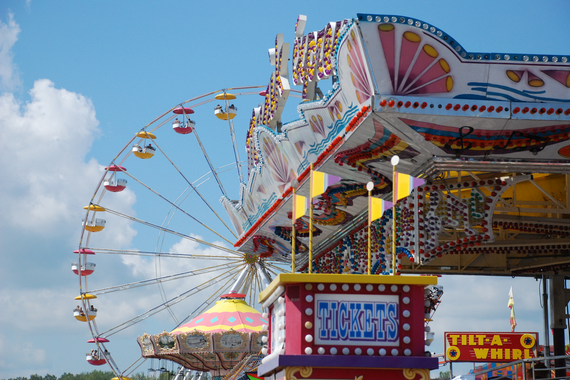 New York State Fair, by Joe Shlabotnik.
Fair attractions, agricultural competitions, technology showcasing and live music performances abound at this, New York's largest annual celebration of local heritage and culture. Here, the great Grandstand has attracted chart-topping artists for some years, ranging from Justin Bieber to the '80s rock band Journey, while the real variety of grounds entertainment makes it one of the most accessible and family friendly fairs this side of America. The Grand New York State Fair runs from late August to early September.
Want to fly to any of the state fairs mentioned in this article? Well, the interactive flight tools from the research team at Hopper can save you money by telling you the best day to buy your ticket. Which is great, because, let's face it, cotton candy and amusement rides for the kids aren't exactly cheap!