By Kristen McKenzie, HotelsCombined.com
Africa is renowned for its wildlife, but it also boasts some of the globe's most incredible al fresco sleeping quarters. After combing through hundreds of incredible safari accommodation options available on our website, we here at HotelsCombined have selected six truly standout open-air beds from which to stargaze:
Nkwichi Lodge, Mozambique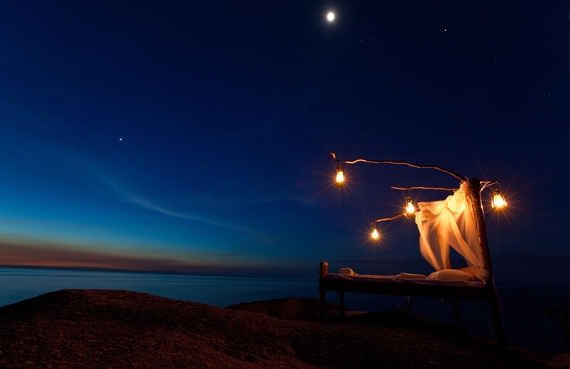 The outdoor 'Lake of Stars' bed at this waterfront lodge is the very definition of romance. Guests can choose whether they'd like to enjoy this unique sleeping arrangement either on a deserted sand beach or on a private rock island - both options are equally stunning.
Kagga Kamma, South Africa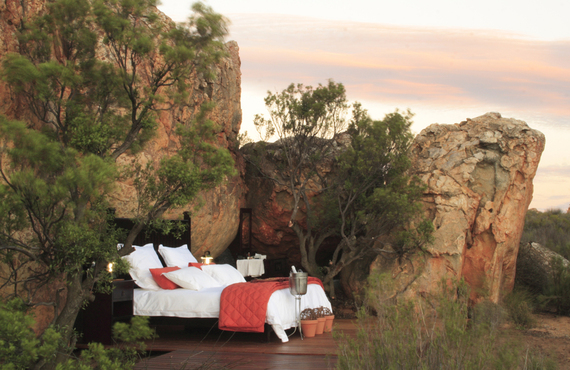 The open air room at this eco-friendly resort is situated on a remote rocky outcrop and features a double bed, glowing fire and the luxury of an outdoor bathroom. A private candlelit dinner, complete with bucket of champagne, can also be arranged upon request.
Sabuk Lodge, Kenya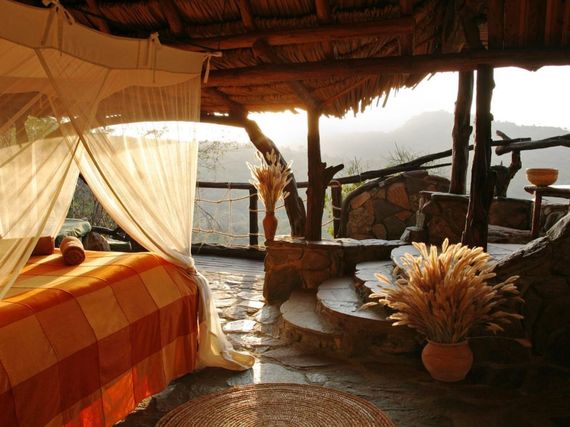 The dry climate in Kenya's Laikipia plateau, which is located along the equator, allows the Sabuk Lodge's cottages to remain open to the elements year-round. The plush, oversized beds are surrounded by mosquito netting so guests can comfortably gaze up at the cosmos before drifting off to sleep.
Lion Sands River Lodge, South Africa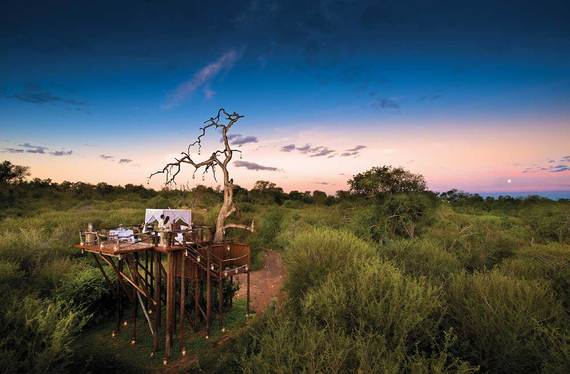 The Chakley Treehouse at this stunning wilderness reserve is a must-splurge to add on any travel bucket list. A lavish platform set on stilts above the plains, guests can safely observe the wildlife roaming beneath them whilst enjoying the incredible African night sky.
Tongabezi Lodge, Zambia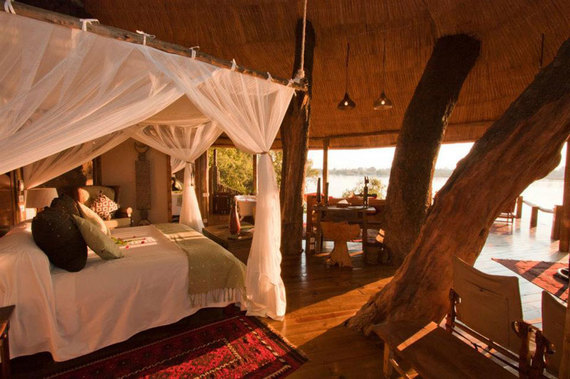 Tucked away along the banks of the Zambezi River, this retreat provides a truly secluded, serene experience. Their treehouse suite, housed among the branches of a majestic Ebony tree, is ideal for star gazing.
Baines' Camp, Botswana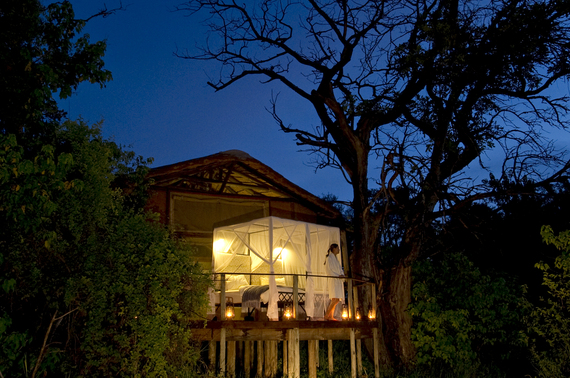 The four-poster beds in the luxury suites here can be easily rolled out onto the private wooden deck so guests can get up close and personal to nature. In addition to constellations, the view here overlooks the Boro River where hippo sightings abound.