By Kristen McKenzie, HotelsCombined.com
People obviously really, really love their pets, with accessories and services for pawed pals raking in billions of dollars across the globe. Sometimes, the sheer indulgence that these furry friends receive boggles the mind - most humans don't even have it so good! We combed through the extensive HotelsCombined database of pet-friendly hotels to find the wackiest amenities on offer and the level of luxury we uncovered has left us seriously envying man's best friend:
Las Ventanas al Paraiso, Los Cabos, Mexico: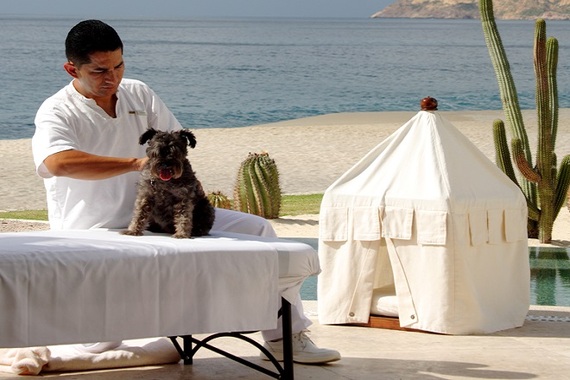 This five-star resort has gone to the dogs - literally. Four-legged guests at this acclaimed retreat receive a portable cabana so that they can lounge either beachside or poolside in the ultimate comfort. There's also a special "Canine Delights" menu with premium made-to-order dishes (served in bowls decked with faux gemstones no less). But it's the oceanfront doggy massages that really got our jaws dropping.

Hoteldorf Gruner Baum, Bad Gastein, Austria: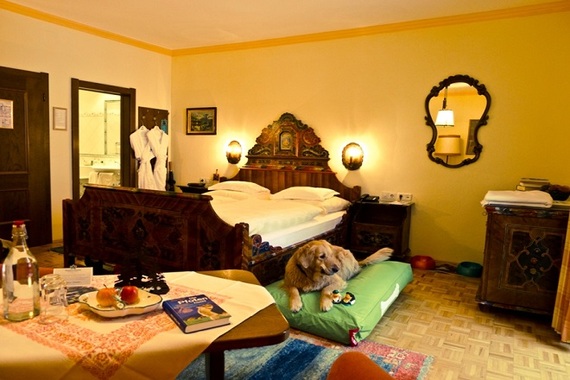 A picturesque country retreat that's an ideal place for Fido to unwind, regenerate and perhaps drop those pesky extra pounds. In addition to receiving a welcome gift and comfy bed, pooches can choose from a slew of services including physiotherapy, metabolism boosts, detoxification and weight management. And during the summer months, they can cool off after a long day by taking a dip in the outdoor, dog-friendly pool.
The Milestone Hotel, London, England: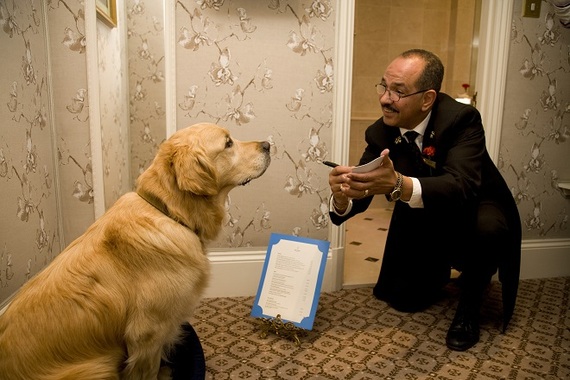 This upscale urban hotel ensures your pet's every desire is taken care of. Naturally, grooming, dog walking and a welcome hamper are included, but it's the unique, extra-special services that make for a magical stay. From taxi services to bathrobes, to first aid kits and turndown treats, your cat or dog is sure to enjoy their visit in the utmost comfort and style. And if it happens to be your fur baby's birthday, a special celebration can happily be arranged upon request.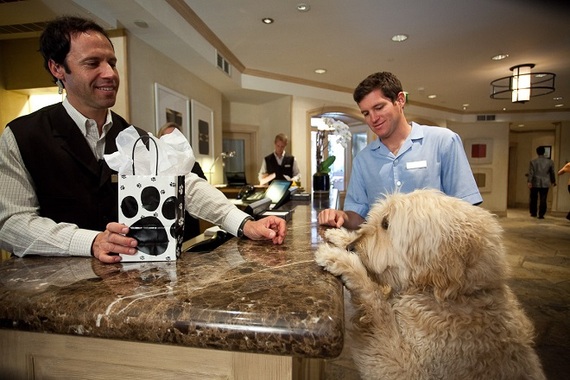 Over at this award-winning ski resort, good "petiquette" is practiced around the clock. Among a number of luxury amenities, your pooch will receive a personalized brass identification tag and a Puppy Jet Lag Kit to help him acclimatize to the altitude.
Loden Hotel, Vancouver, Canada: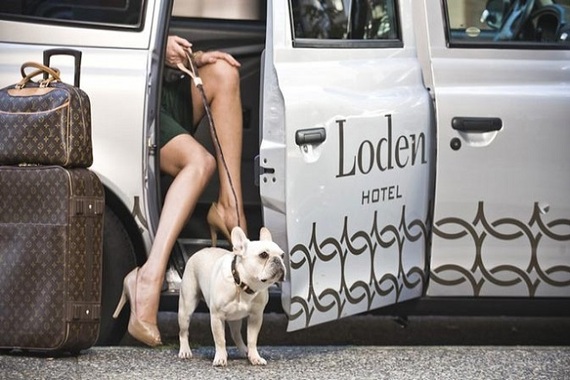 Conveniently located in the city center, this cozy Canadian gem has lots to offer both its human and animal guests. Upon check-in, your pet will receive a plush bed and dishes, a sanitary kit, homemade signature doggy biscuits and a copy of Modern Dog magazine (well, that last one might be more for the owners). Dog walking services around the city's famous off-leash parks and trails will also have your pup panting along happily.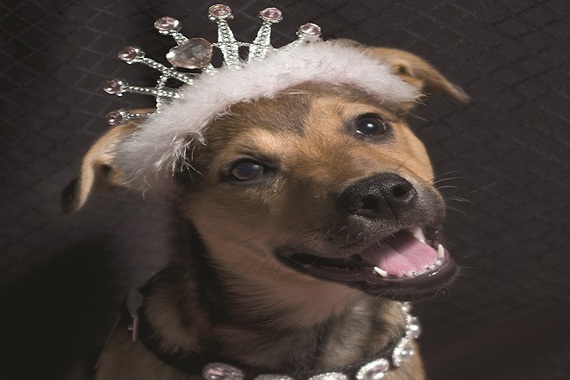 Furry friends are sure to feel like a star with a stay that starts with a personal greeting on the lobby's Pet Welcome Board. From there, they can get a friendly shake of the tail from Daphne, the canine Director of Pet Relations and perhaps find out what their future has in store with a pet psychic session.
When traveling with your own four-legged friend, don't forget to use HotelsCombined's search filter to easily locate pet-friendly properties.