 Nothing tugs at the heartstrings quite like a little nostalgia. You can be glued to the TV for hours watching reruns of "Saved By The Bell" and remember when Screech's feeble attempt to get a date with Lisa felt like the world's biggest problem. Here's a list of activities that will get you and your partner in an ultra-nostalgic mood.
An Arcade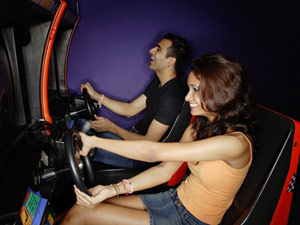 Remember when money wasn't real and all you cared about was putting coins into slots and nabbing tickets for prizes? Yeah, that. Head over to Dave & Busters, Boomers, or any other local arcades and see just how much Whack-A-Mole you can stomach.
Clarissa Explains It All marathon
From Nick at Nite to the TGIF lineup, there are plenty of relive-your-childhood shows to watch in a marathon. Queue up the episodes on Netflix, pop the corn, grab the blanket and cuddle up for a blissful dose of reminiscence.
Going to the zoo is one of those activities that's amazingly child-like, but always incredibly fun. Penguins, sea lion shows, lemonade and burgers -- indulge your full inner child.
Head to the Carnival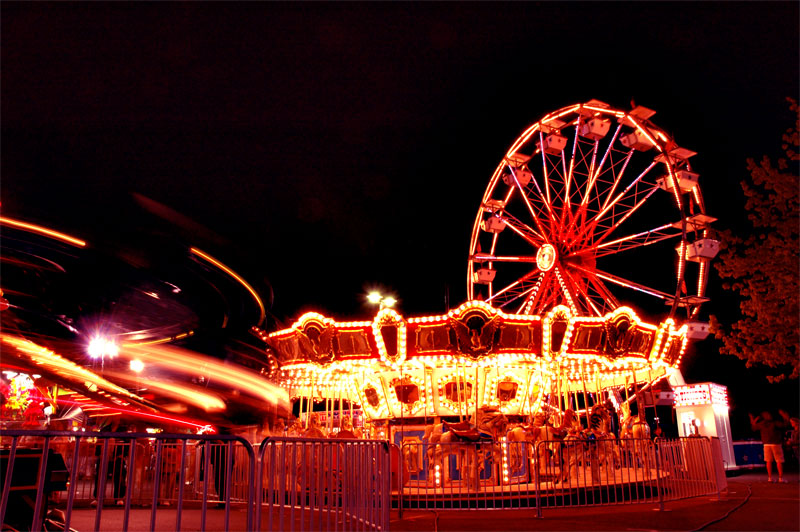 Who can forget how much we all loved carnivals, how mysterious and exciting they seemed. Relive the cotton candy and funnel cake, and hop on rides that used to terrify (or thrill) you as a child.
You can book a trip at your local campsite, or take advantage of your outdoor space. Spend the night cuddled up sharing scary (dating) stories and making s'mores. Bonus points for making your own campfire.
There used to be a time when Playstation, Wii, and iPads didn't exist. Back then, we used our imagination to play. Or we relied on board games. Bringing these bad boys back out will give you hours of fun. Our favorites: Monopoly, Chutes and Ladders, and Hungry, Hungry Hippos.
Nothing makes you feel more like a kid than playing with kids. And for children in need, few things are more welcome than a chance to laugh and BE a kid. Take advantage of a free Saturday or Sunday afternoon, and volunteer at your local children's hospital. Spend the day telling stories of what it was like when you were "young," and play some simple games to get them engaged.
Garage Sales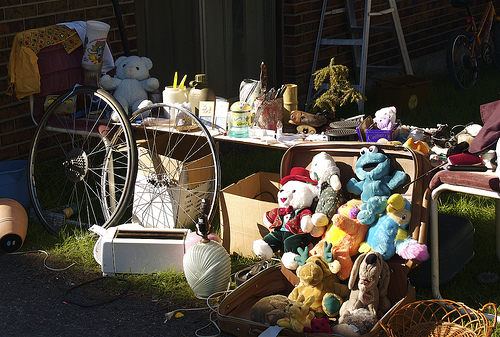 If you've ever tagged along with your parents on garage sale trips, you remember how awesome it was when you found a hidden treasure, an object that your imagination could create an entire history for. Now, you can still enjoy the nostalgia of a good garage sale find, but this time you may be able to use it in your home, or have a fun DIY project for yourself.
Riding bikes makes us feel a bit like children, because it reminds us of the days before we could drive. If you have a destination in mind for a day trip, ride your bike there instead of taking a car. Enjoy the transportation as part of the experience.
Remember when roller rinks were all the craze for group birthday parties? Pizza, soda, games and skates -- it was child nirvana. And roller rinks are not all extinct, thank goodness. So find your local rink, and don't forget to double knot those laces.

Want great date ideas? Sign up for HowAboutWe for Couples, a new site that makes it easy for you and your partner to share one-of-a-kind experiences together. Still looking for that special someone? Check out HowAboutWe Dating, the offline dating site.