Often times situations arise whereby we are so inclined to relay the messages and ideas of others. Motivated by the actualization of the dominant culture on last Wednesday evening in Charleston, South Carolina, the seed from a recent conversation with a fellow scholar reared with me below the Mason-Dixon Line (i.e. Murfreesboro, Tennessee) led to him writing the following piece. It serves as a message to all that, though some see Dylan Roof's actions as 'Lone Wolf-ish', Dr. Rashawn Ray, Assistant Professor of Sociology, at the University of Maryland, holds that Mr. Roof's actions were produced by the structural and cultural American reality within which we currently and have since existed.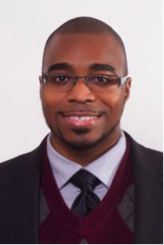 Rashawn Ray is an Assistant Professor of Sociology at the University of Maryland. He is on Twitter.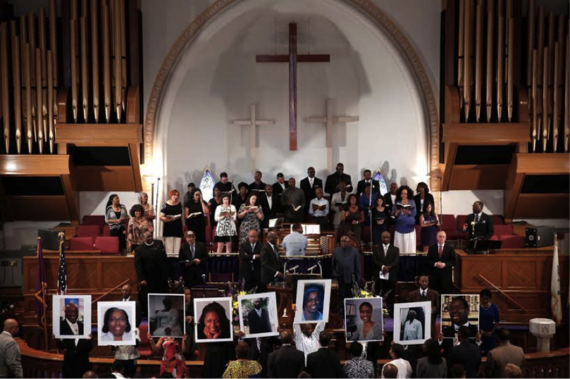 On Wednesday night, June 17, 2015, Emanuel African Methodist Episcopal (AME) Church was having Bible Study. Hours later, the church, the city of Charleston, and the United States of America would never be the same. Nine Black church members were shot to death by Dylann Roof, who is a twenty-one year old White male. Roof reportedly sat in the church as a participating guest for one hour before opening fire on the Bible study attendees, which included 87-year-old Susie Jackson (who was killed) and a five-year-old girl (who survived by playing dead). In addition to Jackson, other victims were old enough to be Roof's grandparents including Ethal Lance (age 70) and Daniel Simmons (74). Other victims include Myra Thompson (age 59), Cynthia Hurd (age 54), Reverend DePayne Middleton-Doctor (age 49), Reverend Sharonda Singleton (age 45), Tywanza Sanders (age 26), and Senior Pastor State Senator Clementa Pinckney (age 41). Roof purposely spared one church member to apparently bare witness to others of his terror.
Roof specifically requested the opportunity to sit by Pinckney. Pastor Pinckney was a political and religious pillar throughout the state of South Carolina and a beloved member of my fraternity Alpha Phi Alpha Fraternity, Inc. He was also pushing legislation in the South Carolina state senate to mandate police body cameras after officer Michael Slager was charged with murder for killing unarmed Walter Scott.
I first heard about the AME Church Massacre on Twitter. I immediately turned my TV to CNN, Fox, and MSNBC to find no immediate breaking news updates like I did during the Baltimore and Ferguson unrest when no one was killed. MSNBC seemed to be the first channel to eventually report the story with the other two networks not far behind.
The following day I was even more troubled to learn that other churches in South Carolina were evacuated during vigils for the victims due to a bomb threat. Closer to my home, historic Metropolitan AME Church in Washington D.C. received a bomb threat as well. Christopher Riddick, who is a friend from graduate school, and his family attend Metropolitan. We watched his son get christened there. As he pondered his feelings -- both commitment and fear -- about attending church this Father's Day morning, there was a chorus of "love y'all" as our friends affirmed how important we are to each other at a moment where, despite the distance from Charleston, SC, the vulnerability of being in a targeted community reverberated, as I'm certain it did across our country. Similar to Chris, my family attends an AME church and my children will attend school there this fall. So physical distance between Black churches and Charleston, South Carolina does little to mute terroristic actions meant to symbolic terrorize an entire group of people.
Although June 17th may have been a normal Wednesday for most, it was the day after Denmark Vesey's planned slave revolt in 1822. Why is this significant? Well, Vesey was a former slave in South Carolina who purchased his freedom in 1799 and was one of the founders of the AME church. The church in Charleston that Vesey helped found later became Emanuel AME Church. The AME Church was founded in response to the exclusion that Blacks received from the broader Methodist denomination. Emanuel was a safe haven site for the Underground Railroad. Booker T. Washington, Dr. Martin Luther King, Jr., and Coretta Scott King all spoke there. Political hopefuls frequently make Emanuel a stopping point on the campaign trail. Altogether, Emanuel AME Church was a safe place that represented perseverance and racial progress in our country.
For those born in the Post Civil Rights Era, however, it has now become a collective memory of how the safest places for Blacks just got taken once again. From street corners to swimming pools to pulpits, no place is safe to be Black in America.
When a person objectively combines the history of Emanuel AME Church with Pastor Pinckney's political leanings, it is clear that racism was the main factor in the Charleston church shooting. Nothing about this incident was coincidental or accidental. It was purposefully bound to our country's continued failure to acknowledge structural racism.
Yet, major media outlets initially tried it's hardest to avoid mentioning racism as the reason for Roof's actions until his arrest and surfacing manifesto. CNN originally said, "We are going to talk about what role race might have played and why." And I say CNN because I think people get caught up in the specific reporters and lose site of the fact that a group of people sit in a room and make decisions about a script to use on air. Fox News was quick to mention religion, gun protection, and drugs as potential explanations. A NRA board member even blamed Pastor Pinckney for voting against legislation that would allow concealed handguns in churches, daycares, and restaurants. Guns, however, do not have feelings nor do they have fingers to pull their own triggers.
2016 Presidential candidates also made comments. After the Confederate flag was not lowered to half-staff like the American and Palmetto flags at the South Carolina state house, Senator Lindsey Graham said, "It [the flag] works here." Clearly, something works in South Carolina, but it does not seem to be symbolic or real equality as we continue to witness the disregard for Black life.
Texas Governor Rick Perry called the massacre "an accident." Louisiana Governor Bobby Jindal stated that it is hard to fathom an incident like this happening in America. Actually, it's not though. We act like 1963 when four Black girls were killed during a church bombing was a long time ago. As Vermont Senator Bernie Sanders stated about the massacre, it is "a tragic reminder of the ugly stain of racism that still taints our nation."
Yet, mainstream media was quick to try and over-individualize Roof. Journalists searched for Roof's alleged Black friends to supposedly invalidate his racist intent. Mainstream media seemed persistent on finding any explanation for his actions besides racism, even when his verbalized and written statements were overtly racist. In the process, a narrative surfaced that provided protection for whiteness in normative and mundane ways.
What happened during the Bible study at Emanuel AME Church was a hate crime and an act of domestic terrorism. And though the swift religious forgiveness of the victim's relatives is admirable, it does not forgo institutional accountability and legal punishment.
So why is it so hard for people to see the AME Church massacre as an example of structural racism and domestic terrorism? Why is Dylann Roof portrayed as a lone wolf? Terrorism is an act of violence aiming to politically influence a group of people to act in line with the terrorists. Per Roof, he wanted to ignite a race war.
Most people only see racism as operating in individuals rather than in structures that facilitate or inhibit movement through institutions (like from a neighborhood to a school to a college to a job). Despite the over-individualization of racism, it operates primarily on three main levels. First, racism does operate on an individual level via attitudes and face-to-face social interaction. We see this in schools where teachers in McKinney, Texas, Camden County, North Carolina, and Atlanta, Georgia were recently recorded making racist statements about Blacks. Just think, they are supposed to teach all of our children equally. How can they do that with these attitudes?
Second, racism operates via processes and mechanisms such as racial composition, which are boundaries that shape social interaction and establish control over social environments. For example, my research on physical activity among middle class Blacks and Whites finds that Black men are less likely to exercise in predominately White neighborhoods. My results suggest that middle class Black men in predominantly White neighborhoods, compared to middle class Black men in predominantly Black neighborhoods, are more likely to be criminalized, profiled, and monitored. As in McKinney, there is a strong link between neighborhoods and schools. Some of the same people who work at the schools live in the local neighborhoods. So when incidents with racist intent occur in these two social institutions, they are not isolated. Rather, they are linked.
Third, racism operates on a structural level via social institutions. For example, Blacks (and Black women in particular), compared to Whites, receive fewer income returns in the labor market for having a bachelor's degree and are less likely to be administered medication and provided adequate health care because providers perceive their pain threshold is higher. In education, Black preschoolers are more likely that Whites to be suspended for normal childlike actions. In the criminal justice system Blacks are more likely than Whites to be stopped and killed by police even when unarmed. Then, Blacks are more likely than Whites to get convicted and receive longer prison sentences for similar crimes.
Racism on a structural level is rooted in policies, laws, and legislation that allow differential treatment of individuals based on socially-ascribed racial categories. For example, I noted some recent incidents in schools above. An Arizona teacher was fired for defending a student being racially ridiculed by another group of students. The policies in place allowed for her removal because they do not include legislation that protects teachers for speaking out against injustice. Unfortunately, these policies lead to other teachers, just like some cops, to committing one of the ultimate acts of solidarity with racists--silence as acceptance.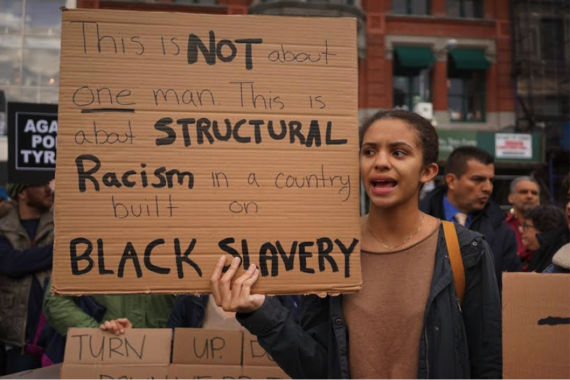 So calling something racist isn't an abomination against all white people. It is to highlight the prominence of institutional racism. Yet, Whites who take offense to the mentioning of the words racism or race might need to look in the mirror, or at least take a sociology race relations course to better under what racism is and how it operates on multiple levels to provide opportunities and constraints simultaneously to different people depending on their race.
When racism is viewed in its totality, the AME Massacre is connected to a larger narrative about how America's most important social institutions operate. For instance, the presiding judge over Roof's initial hearing was removed due to information that he may hold stereotypical views of Blacks and Whites. The perception that judges are somehow impartial and above reproach is naive. How do we think this judge handled his cases over the past decade based on who he thought was a "nigger" or "redneck?"
Dylann Roof might have acted alone, but he wasn't a lone wolf. His behavior does not just come from his mind. It comes from his environment. The attitudes that influenced his behavior were molded and unchecked by his social and structural environment from his family and friendship networks to his schools and main media outlets on TV and in social media. The assumption that racism is decreasing is highly debatable. Since the election of President Barack Obama, domestic terrorist groups have increased. Blacks continue to be the main targets of hate groups and rightwing extremism, and they are not just concentrated in southern states or generations older than Millennials. So the narrative "Take our country back" that Roof and Tea Party supporters purport must be viewed on the same continuum.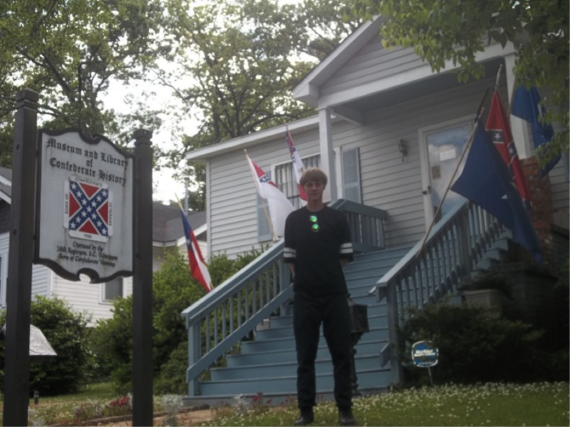 If we really want to get past racism, we have to directly address it. You can't go around it. You can't dodge it. You have to walk into it and dismantle it. We cannot continue to see these non-isolated events in a vacuum. And honestly, we have to question the attitudes and motives of people who cannot admit that the AME massacre was an act of domestic terrorism. You can't get better tomorrow if you haven't rightfully and critically acknowledged and addressed yesterday.
The social psychology of race is a major root of the problem, which has been perpetuated via racist policies that then drastically jumped to colorblind policies without properly addressing the continuation of racism into the Post Civil Rights Era and 21st century. As Jamelle Bouie said, "A generation that hates racism but chooses colorblindness is a generation that, through its neglect, comes to perpetuate it." Creston Lynch, who is the Director of Multicultural Student Affairs at Southern Methodist University, said it best: "People can't see it [racism] for what it is because seeing it for what it is and doing nothing about it will conflict with their self-perception of loving kind human beings. Seeing it for what it is would require anyone to do something about it. People aren't ready to do that."