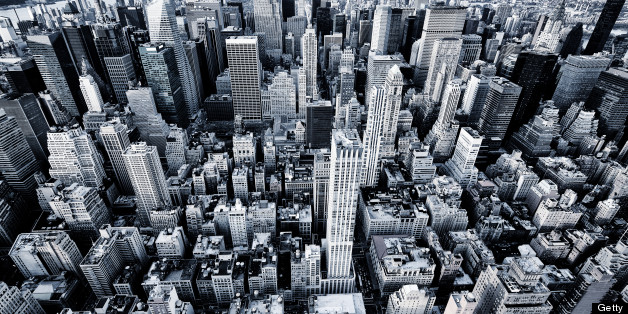 The first time I came to New York City I stayed six hours. The next time I stayed 14 years. And last month, I moved, to Los Angeles. No, seriously. I did.
Now that I'm a little more settled and the move has become considerably more real, I have a few parting words for the city where I discovered myself, my voice and friends who gladly welcomed me to the Island of Misfit Toys.
First, "Thank you."
I thank New York City like I thank my family for giving me strength. Then, making me use it, often. I thank New York City like I thank my friends for loving me because of who I am and in spite of who I am. I thank New York City like I thank my speech therapist at Mary Scott Elementary School for helping me master my L's and S's, and in so doing, giving me the ability to speak up, and out, for the rest of my life.
I thank New York City for requiring me to work tirelessly, for everything. Then providing boundless inspiration and countless opportunities to achieve the unachievable.
I thank New York City for being everything I'd ever imagined it would be, and more. For never letting me down, for being brilliant, devious, insatiable, and insane.
Next, I proudly and unapologetically say, "F*ck you, New York. F*ck you very much."
After all, you can't have a New York City love story without a healthy dose of pain, loss, envy, and heartbreak. And to omit the "f*ck you, New York" from an authentic New York story is to instantly render the story less than authentic.
I wrote a book about leaving New York City. Then, I stayed put, for almost four more years. Recounting my own experiences and gathering others renewed my love for the city. I was reinvigorated. I was appreciative. I was getting every last drop out of the experience. I found myself defending New York. I declared every reason to leave as a reason to stay and anyone who doesn't recognize and revel in that truth needed to leave. And now I have.
It's time for someone else to claim my apartment and my seat on the F train because I'm done. It's time for me to take what I've learned and apply it somewhere else. (Reason No. 12: You want to test the "You can make it anywhere" part of the song.)
Because no matter how much of a grasp you think you have on New York City, it will always have a firmer grasp on you. It's the nature of the beast. It's the law of the concrete jungle. The rules of the game are not negotiable. They never were. And they never will be. You don't get to rest, slow down, or catch up. So, f*ck you, New York, for never making anything easy, ever!
That's why I love New York City so damned much.
I loved the idea of New York before ever visiting, but I love it infinitely more now that I actually know what I'm talking about. I love New York City because it deserves every word ever spoken, or written about it. The simplest way I can describe my love for New York City is to say, "I love New York City like Forrest loved Jenny."
It's a pure love. It's an innocent love. It's a love that knows about the bad stuff and just doesn't care. It's a love that has felt confounded, hurt and overlooked, as well as, sought after, reciprocated, and cherished. And in the end it was all worth it.
Goodbye, New York.
(For now. I think.)