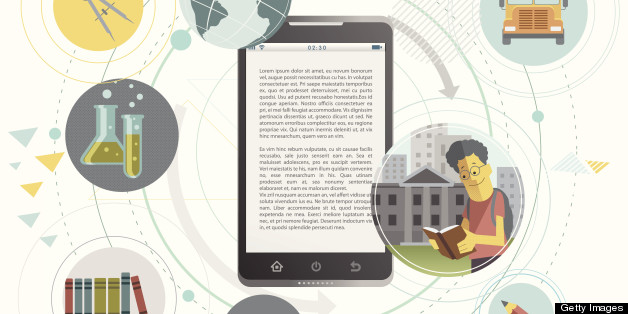 Sex doesn't sell. That's apparent from the findings of Thin Reads' weekly analysis of e-book single fiction and non-fiction best sellers. There's nothing on the lists that would make a spinster aunt blush. So if you're an author or publisher looking to cash in on the e-book single craze - after all, novelist Lee Child generated $500,000 from Amazon sales of his 40-page short story Second Son, according to The New York Times -- what does the audience for e-book singles want to read?
No one's asking but here's Thin Reads' two cents on how to make half a million writing and publishing non-fiction e-book singles within the next six month. We base these highly arbitrary selections on our tracking the Kindle Single best sellers each week. Call them wild, educated guesses. We're not focusing on fiction because it's clear that big name authors dominate the fiction e-book single list. These are the non-fiction subjects that Thin Reads predicts could find big readership on the e-book single format:
The Jason Collins Story. This seems like the perfect topic for an e-book single. If you haven't heard, Collins is the first active player in one of the four major American professional team sports to announce his homosexuality. We want to know more about him than what's been written in magazines and newspapers. We want to know more than what he wrote about in his story in Sports Illustrated. We want a tale with a strong narrative spine about a tough NBA big man who was scared to reveal his sexual identify. But do we want to read an entire book about Collins in late 2014 or 2015 when other professional players may have already come out? Nah. But interest remains high right now and a 50-to-60-page piece could have some legs. If publishers are smart, this Single hits the digital shelves at the start of the 2013/2014 NBA season. It's an obvious first-person memoir, that should expand on his Sports Illustrated story.
The Boston Marathon Bombing: Somebody's going to write the big book on this subject. In fact, that somebody is Russian-American journalist Masha Gessen who has been signed by Riverhead to write the definitive account. That's wonderful. This is a serious subject that warrants a deep dive by a veteran journalist. But interest in the topic may wane over time and it's possibly other news events may overtake our morbid fascination with the Tsarnev brothers. A good e-book single on this subject now could tackle only a piece of the bigger story. That can be left to Gessen. Possible topics include the shoot-out in Watertown leading to the capture of Dzhokhar or the story Dzhokhar's life in college.
The Great Gatsby: Is anyone out there paying attention to Lincoln's Little Girl? The slight, 32-page story spotlights the relationship between a 16-year-old teenage girl who befriended President Lincoln's children. It's been a non-fiction e-book single best seller since being published in the late fall 2012. Here's what drove the sales: "Lincoln," the movie which came out just weeks after the book was published. And then the movie got nominated for an Oscar and that gave the book another gust of wind. And then the movie got released on DVD and book sales took off again. If there's any Gatsby-era expert out there, he or she should start hitting the keyboard now. Oh, and one more thing. Be sure to use Gatsby in the title.
Robin Roberts: The GMA anchor has written full-length books but an e-book single about her struggle with cancer would draw a huge readership. Roberts has a huge platform at GMA to promote it and memoirs do well - even memoirs from virtually unknown writers (see Mara Altman). The other advantage of the e-book single format for Roberts is that it's not as time-consuming as a full-length book. After all, she does have a day job. If I'm ABC, I push Roberts to publish the book timed to the beginning of November sweeps.
Solar-Power Airplane: Bertrand Piccard and Andre Borschberg are the new rock stars of aviation. Just call them the Right Brothers; they can do no wrong. They are flying the world's first solar-powered airplane across the United States. The plane has the wingspan of a huge commercial jet and weighs about as much as a compact car. An e-book single is the perfect vehicle for their story. Hollywood should take note as well.
The Jodi Arias Story: Crime pays on the e-book single format. Trial by Jury: Internet Savagery and Amanda Knox Case has ranked as the #1 non-fiction e-book single for the past two weeks. "The Honeymoon Murder" and A Killing in Iowa: A Daughter's Story of Love and Murder have also been in the top non-fiction e-book singles. The Arias trial has been taking place the last four months as she battles in court to convince the jury that she killed her one-time boyfriend in self-defense. This is a story that is very hot right now and public interest remains high driven by constant media attention. In 2014, icicles will be tangling from this tale.