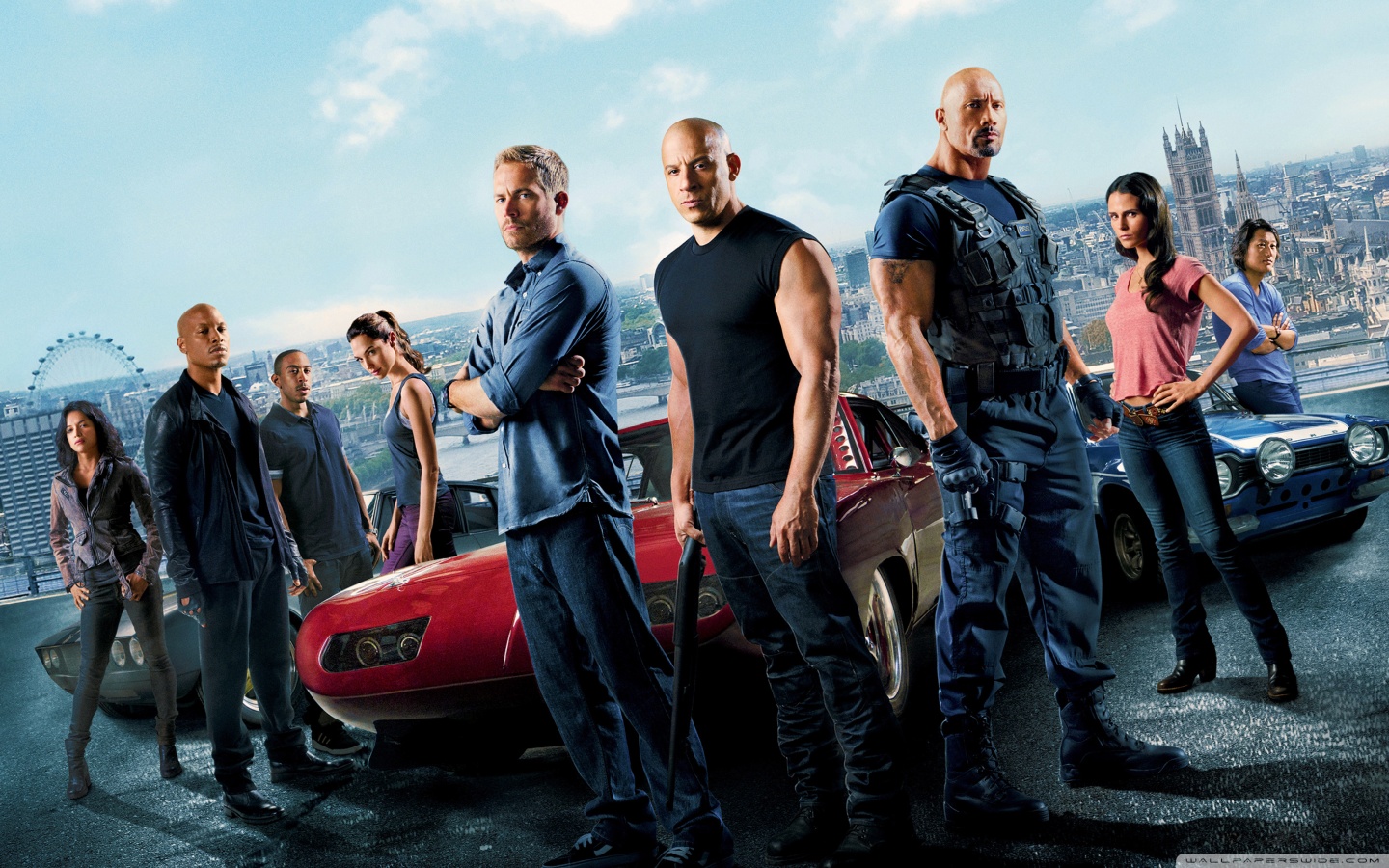 Yes, I'm serious about the headline. I feel your scorn, but before your jerking knee sends you to the orthopedist, let me get right to the point.
There are any number of things one can object to in the Fast & Furious movies: the crudely drawn characters, the wooden acting, the endless (albeit largely bloodless) violence, the reckless driving, the disregard for the rule of law, the recurrent crashing cars, the nonsensical plots, the impossible (digitally created) stunts. I could go on.
But there's one major aspect of this popular series that's being increasingly looked at as a reason for its success, and it's one to be admired: the thoroughly integrated, multinational cast.
We can say that it's Hollywood's crass way of appealing to every possible demographic and market, both domestic and foreign, and I suspect that's true. But the net result is a series of films in which race isn't a major issue - and loyalty, camaraderie and self-made families are, regardless of skin color.
Sure, the nominal stars of the films are the bland white Paul Walker alongside burly Vin Diesel, who lays claim to "ambiguous ethnicity" and whose character is identified as Italian American. But look at the group surrounding them: Michelle Rodriguez (Latina, from Texas by way of the Dominican Republic and Puerto Rico), Tyrese Gibson (African American from LA), Chris "Ludacris" Bridges (African American and Native American from Illinois), Elsa Pataky (Spanish), Sung Kang (Korean American originally from Georgia), Gal Gadot (Israeli) and Dwayne Johnson (from California, of Canadian and Samoan heritage). It's not the U.N. (the villains are predominantly British, with one hulking Dane thrown in for good measure), but it is a melting pot. The director of the most recent films in the series is, not so incidentally, Taiwanese.
How many stage events can lay claim to this kind of diversity? Do we see this in our orchestras, our dance troupes, our stage productions? If we have to provide models in order to promote acceptance, and indeed our ongoing health as a field, are the Fast & Furious flicks leading the way in racial equality, under the cover of a mass entertainment that we might prefer to disdain?
And even though almost every character is strikingly attractive, both male and female, the usual gender barriers don't apply. We might well be troubled by the gunplay and the hand-to-hand combat, but no one can say that the films are particularly sexist, since the women are equal (and often victorious) combatants, while the men take time out in the most recent film to express deep caring for a newborn child, to the extent their acting chops permit.
Don't read too deeply into these movies - they're all surface. But since there will always be potboilers and popcorn flicks, isn't it remarkable to find ones that are ahead of the curve on race relations in a way that many arts groups can't consistently demonstrate. Might not this approach ultimately serve our own bottom lines, as well as our loftier ambitions? I'm not advocating a Fast & Furious musical (dear god, no), but rather the reinforcement our own commitment to multiracial stories, colorblind casting and other initiatives, because we've still got a long way to go and our futures depend on a true embrace of multi-culturalism.
As Fast & Furious 7 is already in production, I can only hope that by the time number 8 roars in our direction, it will feature gay and lesbian characters as well among our band of heroes, as the series' popularity enables it to integrate ever more inclusivity into its midst, among the explosions and wrecks. Even market-driven ensemble shoot 'em ups need to grow up in that respect as well.
Oh, and by the way, I've seen four of the six films: the first was OK, the second was dull, I skipped 3 and 4, but the last two were absolute hoots. If you like that sort of thing.