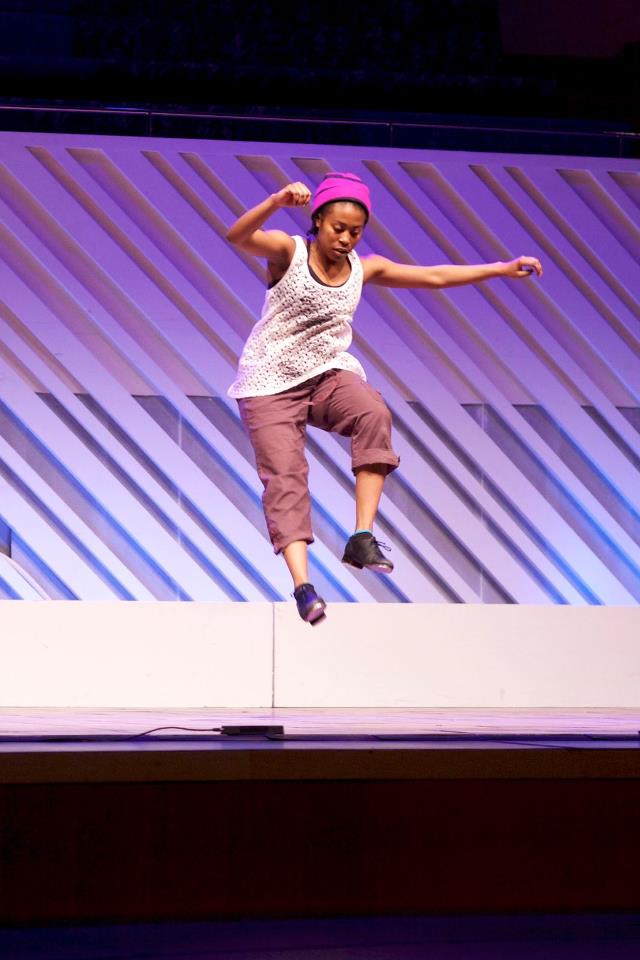 Kyreeana Alexander performs at the New World Center during YoungArts Week 2013. Photo by Katherine Bollens
If you ever had any doubts about the incredible young talent in America today, just check out the next generation of visual, literary and performing artists who have been recognized by YoungArts (www.youngarts.org), the national organization devoted to mentoring and supporting emerging artists. Established in 1981 and based in Miami, YoungArts has honored more than 16,000 young artists with more than $6 million in monetary awards and facilitated more than $100 million in college scholarships. YoungArts also serves as the exclusive nominating agency for the U.S. Presidential Scholars in the Arts, the country's highest artistic honor for high school seniors.
But YoungArts isn't really about money and honors, it's about the extraordinary talent of these young artists. Their talents were on display earlier this month in Los Angeles, where YoungArts Los Angeles was inaugurated with a week-long series of master classes, exhibitions and performances featuring 43 young artists from Southern California. It was clear from these events, that YoungArts is fertile territory for the stars of the future.
Among the standouts were Jullanara Gamboa, a sultry jazz vocalist from the San Diego School of Creative and Performing Arts, scat singer Brianna Rancour-Ibarra from the Los Angeles County High School for the Performing Arts (LACHSA) tap dancer Kyreeana Alexander from Brea and the charismatic and dynamic vocalist Mason Park from the Cortines School of Visual and Performing Arts. The artists also included outstanding filmmakers, composers and actors, including Cameron Covell (LACHSA), Jason Griffin, Palos Verdes High School, Mary Mcgowan, Palisades Charter High School and Justice Smith, Orange County High School for the Performing Arts. Finally, the outstanding visual and literary artists included Kyle Moreno, Loyola High School and David Ahia, Orange County High School of the Arts.
YoungArts is growing by leaps and bounds, spreading the good word among emerging artists and the importance of arts and arts education to our nation. The organization recently purchased the landmark Bacardi Tower and Museum complex in Miami and is working with renowned architect Frank Gehry to design a master plan to convert the buildings into its national headquarters. At the same time, YoungArts has produced a series of Emmy-nominated programs for HBO called YoungArts Master Class, which features master classes by Placido Domingo, Patti Lu Pone, Wynton Marsalis, Robert Redford, Edward Albee, Jacques d'Amboise and Renee Fleming, among others.
In a time when the arts and arts education are stressed by recession, government cutbacks and culture wars, YoungArts is a reminder of the bountiful talent and promise of America's youth. It is become a cliché that our nation's young people are its greatest resource; however, spend a little time with the young artists of YoungArts and one is thoroughly convinced that this slogan is profoundly and inspiringly true.