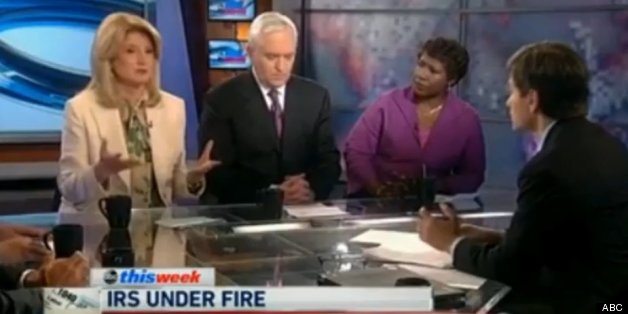 Arianna called out Karl Rove on ABC's This Week.
Discussing the Republican outrage over the DOJ's aggressive leaks investigations, Top Obama campaign official David Plouffe said:
"I do find out curious that the loudest Republican voices now calling for the attorney general to go were the same ones a year ago saying we weren't investigating leaks strongly enough."
Arianna agreed, noting that fellow roundtable participant Karl Rove was among those voices.
"If there's ever an irony in having Karl who is the Michael Jordan of politicizing the executive branch," she remarked.
Watch the full roundtable discussion below: