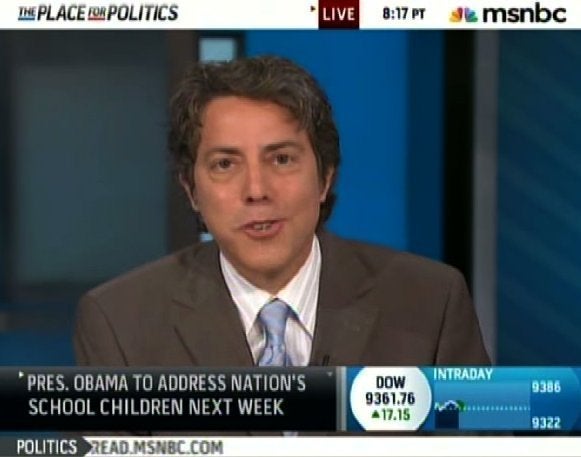 HuffPost Editor Roy Sekoff co-hosted an hour on MSNBC this morning with Carlos Watson. Rep. Bill Cassidy (R-LA) was their guest on the phone, discussing the wave of conservative criticism of President Obama's upcoming speech to school kids. Sekoff asked the Representative, who has blogged for the Huffington Post, if he was willing to denounce the members of his party who "criticize the president of the United States for telling school kids to do their homework": "You have to say to the GOP, 'Have you no shame?'"
<0--1516--hh>0--1516--hh>
Earlier in the show, Sekoff and Watson discussed Afghanistan, how the media's favored right versus left framing no longer applies to the situation there, and whether or not this war would prove to be "Obama's Vietnam."
<0--1515--hh>0--1515--hh>