As the dust settles around the devastating news that Community has been canceled, we've taken some time to reflect on our favorite study group: the journey they've taken us on, the emotions they've shared with us, the random animated episodes based on Abed's alternate realities. And while we will miss them 'round the study table, we've achieved an inner calmness about the future of each character, and will rest comfortably in the fact that someone has to get a spin-off... right? You can't kill a Chang, after all! Here are the spin-offs we'd like to see: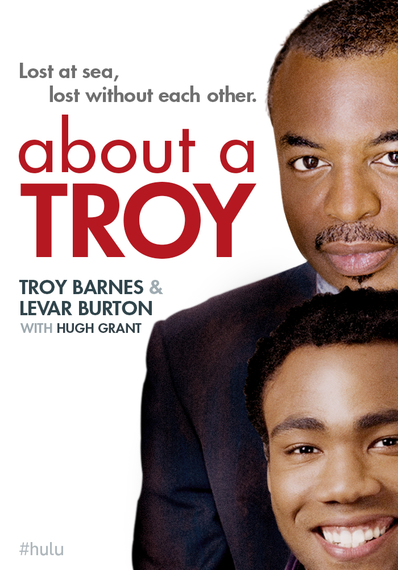 The Show: About a Troy
The Synopsis: When last we heard from Troy Barnes, he and LeVar Burton had been captured by pirates off the Gulf of Mexico. The pirates take Troy and LeVar back to their pirate island of Green Skull where they are imprisoned next to a quirky, sadistic pirate named Will (played by Hugh Grant). While LeVar encourages Troy to read and discover himself as he would in the old country, Will teaches Troy the joys of the pirate life through strict discipline. The "joys" aren't really that great, but once the Stockholm Syndrome kicks in, Troy is powerless and they soon become the best of pirate friends, singing "Troy and Willie in the crow's nest!"
-- Martin Moakler
The Show: ABedtime Story With Abed
The Synopsis: For those tired of children's shows dumbing it down for kids, ABedtime Story With Abed is here. Focusing on imagination and creativity, ABTSWA explores the literal ramifications of popular children's books. Did you know that if the moon really disappeared when you said "Goodnight Moon" it would cause the Earth to wobble on its axis to a degree of apocalyptic proportions? Or if the bunny from "The Runaway Bunny" lived in the real world, the chances of it being separated from its mother and having its foot turned into a keychain are extremely high?
ABed Time Story With Abed gives kids something to really think about, and the social discomfort they pick up from Abed's mannerisms will give them the gift of being unintentionally hilarious their whole life long.
-- Liz Brown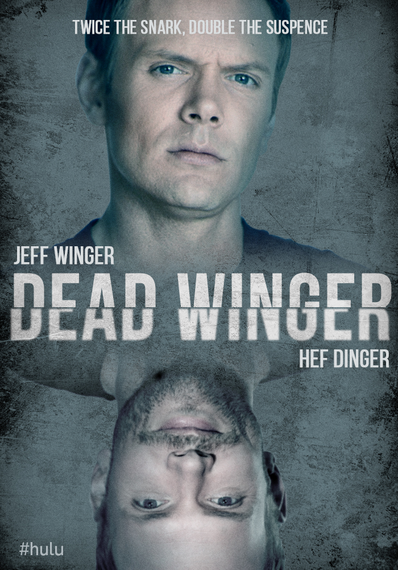 The Show: Dead Winger
The Synopsis: While shopping for a new set of mirrors, Jeff Winger meets his exact doppelganger, a furniture salesman named Hef Dinger. The two immediately fall in love and realize that if they combine their powers of attractiveness and snark, they can accomplish anything -- even Hef's dream of making twin beds the preferred choice of every couple in America.

Jeff is delighted he can now put more effort into his tan and less effort into his work as a law professor by letting Hef teach most of his classes. What Jeff doesn't realize is that Hef's dark past in black market home furnishing sales has made him a target for mafia reprisals. Jeff and Hef fall into a tangled web of mistaken identity, violence, organized crime, and matching outfits that can only be combated by a self-love of epic proportions.
-- Liz Brown
The Show: Britta Unfiltered
The Synopsis: As a former anarchist and corporate billboard vandal, Britta Perry is the natural choice for a new MSNBC talk show that pushes the limits between liberal and libel. Britta Unfiltered is a live, hard-hitting, political program that will follow The Rachel Maddow Show and cover issues recently covered by The Rachel Maddow Show -- only much, much louder. Britta will debate pundits from both sides of the aisle, become angry that she's less informed on the issues than they are, and then lash out at them personally in an attempt to save face.
Each episode concludes with a social media segment entitled "Why Don't You Like Me?" which features tweets, Facebook posts and Instagram selfies of viewers who are obviously pretty friggin' jealous of what Britta has accomplished.
-- Liz Brown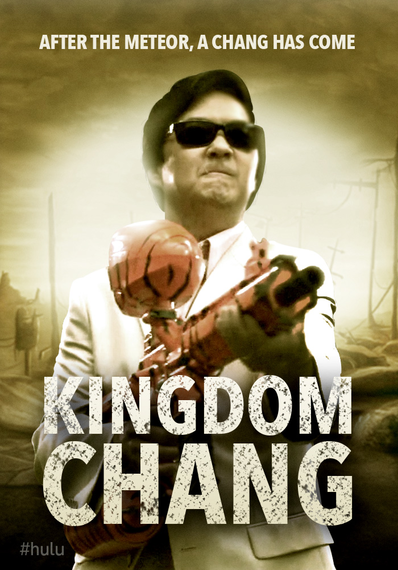 The Show: Kingdom Chang
The Synopsis: An asteroid has destroyed Greendale Community College, along with most of human civilization, forcing survivors to live in a post-apocalyptic dystopia. But one man has emerged a leader -- a sadistic ruler giving the Kim Jongs a run for their money. They call him "The Man with the Diamond Teeth." That man...is Senor Chang. It's up to the study group to lead an underground resistance against this diabolical regime, rebuild GCC, and somehow return to a normal existence.
-- Katherine Rea
The Show: Tell My Story: I Am Vicki Jenkins
The Synopsis: A TV mini-series event about Vicki Jenkins, a girl with average dreams and aspirations. She wanted to attend community college and major in dance. She liked theater and her boyfriend, Neil. Sometimes she felt alone and ignored. This is what's commonly known about Vicki, but there's so much more to her story.
...Isn't there?
-- Raef Harrison
The Show: Pile of Bullets
The Synopsis: Based on the groundbreaking VCR game that sent shockwaves through the gaming world, Pile of Bullets tells the story of The Conductor and The Prospector, two frontiersmen trying to make their way in the Wild Wild West. The Prospector wants to roam the untouched land, live under the open sky, and prospect for gold wherever he pleases. The Conductor has is eye on westward expansion, building new cities, and the profits that come with bringing innocent people -- and their money -- to new frontiers.
-- Raef Harrison