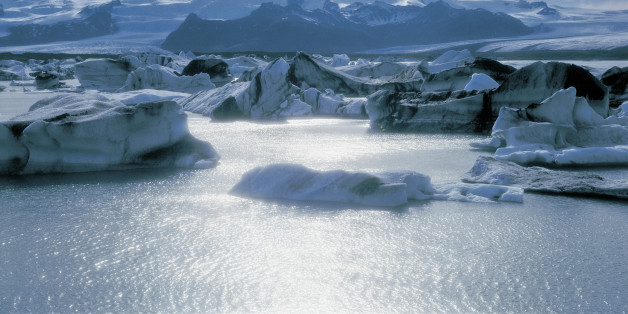 The Silfra Diver: Diving Between Continents from Humanity on Vimeo.
---
Just outside of Reykjavik, in an oft-visited site for tourists, The Golden Circle is one of Iceland's iconic and must-see day trips. Featuring some of Iceland's most beloved sights, from the thundering Gullfoss waterfall to the geyser that gave all other geysers their name (Geysir), the trip has become legendary in travel.
As Iceland's popularity dominates the travel realm (and Humanity's Instagram feed), there are plenty of people and groups to push through during high season at the Golden Circle. But there is one place that you can still find some quiet solace: underwater.
Thanks to glacial runoff and a long filtration journey through Iceland's volcanic underground, the water pouring into Lake Thingvellir is some of the cleanest water in the world. Nowhere is that more apparent than in the Silfra Rift, the tectonic boundary between the Eurasian and North America plates. Here, divers can experience some of the finest visibility in the world as they dive in an otherworldly underwater landscape. In this Humanity featured story we follow David, who has been diving Silfra for years.
To book your diving trip, find David at Dive.IS.
---
ABOUT HUMANITY
Humanity is an interactive iPad magazine that showcases the locals, landscapes, and adventures from countries around the world. Each issue within Humanity consists of short documentary videos, awesome travel experiences, photo essays, and immersive soundscapes. Experience Iceland FREE: Humanity for iPad.