Denmark is host to more than 250 top leaders from all over the world at the Global Green Growth Forum - 3GF Summit 2016 in Copenhagen on June 6-7. #3GF16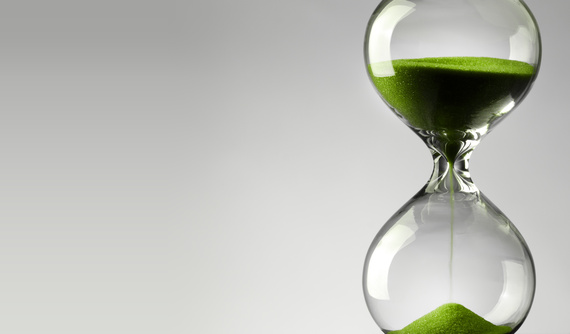 For the fifth time, top leaders from the private sector, governments, and civil society from more than 35 countries meet at the Global Green Growth Forum - 3GF Summit in Denmark. The goal is to create innovative collaborations and tangible green solutions to some of the world's greatest challenges across energy, food loss and waste, climate, and sustainable cities. At this year's summit, more than 30 public-private partnerships will be developing solutions that contribute to green growth all over the world.
Background
The timing of this year's 3GF Summit is designed to follow up on the Paris Climate Agreement and the Agreement on UN's Sustainable Development Goals from September 2015. Under the headline A Call to Action - Enabling Solutions at Speed and Scale, the 3GF provides a platform for developing solutions and private-public partnerships that help fuel the green transition. The summit focuses on three areas in particular: the green transition of energy systems, cities as drivers of green growth, and optimising the use of natural resources.
The summit will include launches of several new initiatives originated in 3GF's public-private partnerships, e.g. a new initiative to combat climate change and an alliance working to reduce barriers to trade in green energy.
3GF was initiated by the Danish government in 2011 in close collaboration with Korea and Mexico. Since then, China, Kenya, Qatar, and Ethiopia have joined the platform. This year, Vietnam and Chile will join as official 3GF partner countries.
The 3GF Partnership Approach
The mission of the Global Green Growth Forum (3GF) is to explore, promote and demonstrate how better collaboration among leading businesses, investors, think-tanks, experts, international organisations and governments can effectively realise the potential for long-term inclusive green growth.
The idea is that partnerships need to be established where markets and government action on their own have not been able to solve intractable challenges. These partnership initiatives seek to unite diverse actors into stronger alliances which obtain the strength to promote and install change. Individual partners from companies and government departments, most commonly, relate to their own organisational concerns and are therefore often focused on the individual challenge or opportunity facing the organisation when assessing the risks associated with green growth. These partners are focused on the barriers for responding effectively, potential actors to collaborate with to overcome these barriers, and how to get a meaningful scale to meet the objectives of the organisation.
3GF seeks to provide a framework bridging both partners' individual motivations for pursuing a green growth pathway and the overall aim of a global transition towards a green and inclusive economy. The aim of 3GF framework is to state that the motivations of individual partners and the holistic green growth perspective are not conflicting. On the contrary, they may instead become drivers towards a green economy if the partnerships reach a sufficient scale. 3GF therefore seek to articulate challenges, strengthen weak signals between partners, and convene key players able to identify barriers and partnership approaches with scalable effect.
Collaborative partnerships are the cornerstone of 3GF's work. They are considered a key enabler to accelerate the transition to an inclusive green economy. Such collaborative partnerships are most often small-scale interventions with scalable effect on much larger systems. Their role is to develop and promote solutions which change the game, or change the rules, shifting the behaviour of the larger system in significant ways with impact on catalysing green growth.
More information about this year's sessions, participants, and the 3GF partnerships can be found on www.3gf.dk Follow @3_GF on Twitter for updates.