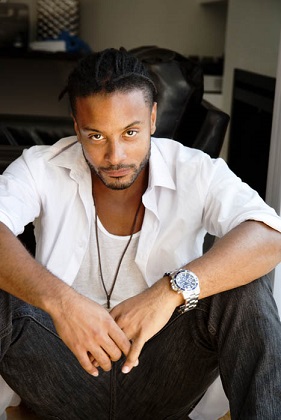 Brandon McLaren play Dales Jakes, a quick-tempered U.S. Customs agent on USA Network's new show "Graceland." You'll remember Brandon as Bennett in "The Killing" and Jamil in "Falling Skies." Photo by Joe DeAngelis
Brandon is an honest guy who prefers to be outdoors whenever possible. He flawlessly transforms into character for his job -- it's like watching a chameleon. Those of you already familiar with Brandon know he has this captivating "look" about him!
What's with the dreds, dude?
I've always wanted dreds, since I as a little kid. I remember being five or six years old and looking at the covers of my dad's Peter Tosh and Bunny Wailer records thinking, "Those guys look cool." I can't "take them out." They are permanent. I would have to cut them off. They are pretty easy to maintain. I do it all myself.
How did you transition from living in Canada to attending American university?
I was recruited to play soccer at the University at Albany. At that time soccer was a big part of my life, and I wanted to play at the highest level and still get a good education. That meant playing NCAA Div 1 Soccer. I was born and raised in Vancouver, so going to an American school meant I had to take the SAT, get a student visa, etc. My parents were very instrumental in helping me with the transition. My dad came with me on all my recruiting trips. I also had family and friends in NYC so all the support was there for a smooth transition. I did graduate from SUNY Albany (Magna Cum Laude) with BSC in Human Biology. At the time I was seriously considering going to medical school, and Human Biology was a very good degree for that field.
What process did you take to sign on with your Talent Managers?
Upon graduation from Albany, I moved back to Vancouver, and a lovely woman named Suzanne set me up with some meetings with agents. I only met with one, signed with her, and 11 years later I am still with Natasha Trisko. I also have a manager and agent in Los Angeles, where I currently live. If an audition comes up somewhere other than LA, I self tape and send to casting.
What differences in the industry have you seen since you booked your first role in 2003 in the WB series "The Black Sash" vs. working on today's projects?
"The Black Sash!" Fond memories of that. I was SO excited to be on set. I had one line. Thinking of that makes me smile. My trailers have gotten bigger since that time. I think technology has made a massive difference in the way the business is done. I think we have more access to everything; now I can tape an audition on my phone and email instantly if I really need to. In 2003 if I needed to tape an audition, I would have to go to my agent's office, tape it, then transfer it to a DVD, then send the DVD FEDEX to wherever it was going. This all makes it mush easier for actors to be seen.
When growing up, have you ever felt out of place?
As a kid, I moved a lot so I often felt out of place...leaving friends, new schools, etc. But I feel that was good prep for my life now, because I often have to work in different places.
What's it like doing photo shoots?
For me, photo shoots may be the worst part of the job. Often it is different grooming people than on the production. There usually is food. Call times are almost certainly early. Shoots can be in various locations. Usually if the photo shoot is the art for the show, I stay in character. If you are doing a feature for magazine, then you can be yourself. Sometimes you get direction and usually you have final approval on the photos.
What was it like playing Jack Landors, the red Power Ranger, early in your career?
I had a phenomenal time playing Jack Landors in "Power Rangers." We shot for eight months in New Zealand. It was one of my most memorable life experiences. Before I auditioned for it, I had no idea it was still going on. We had two weeks of intense martial arts training before shooting, and it was one of the most physically demanding things I've ever done. The stunt team on that show is talented beyond words.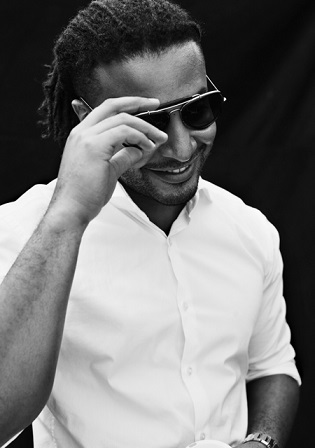 Brandon directed his first music video Alma Mater . Brandon's Twitter: @brandojay . Photo by Nate Hoffman
Describe your auditions for Graceland, The Killing and Falling Skies and how you found out you won the roles of these three shows.
I was in Vancouver shooting Falling Skies when the Graceland audition came along. I sent a tape down to LA and found out I was testing soon after. I screen tested in LA and the rest is history.
I read for The Killing in Vancouver, and my callback was in Vancouver as well. Patty Jenkins and Veena Sud were in the room. It was a very pleasant experience.
I sent a tape up to Vancouver for Falling Skies. I was in Los Angeles at the time.
I really enjoy auditioning. I feel that any opportunity I get to act is a plus. I definitely wear different clothes depending on the audition.
Graceland is currently new to the air. Tell us a little something.
I would prefer to know that we are being picked up for a second season. I really enjoy doing the show -- all aspects -- the cast, the crew and the writers; it's been a really great experience all round. We wrapped the first season the first week of March, so we started airing long after we stopped shooting. I pay attention to the ratings, but I also pay attention to the ratings of other shows. I also read some reviews. It's interesting how many different opinions you read about the same 45 minutes of television.
Falling Skies -- your character Jamil died. Was this because you were cast in Graceland or was Jamil going to die anyway?
I suspect Jamil's demise may have had something to do with Graceland. When I booked the pilot, Jamil was killed in the next episode. Falling Skies was a great set to work on.
Favorite type / brand of coffee?
Americano, one sugar, splash of cream. I am really digging this place called Coffee + Food in Hollywood right now. I like the hand feel of an 8 oz cup.
You enjoy Calypso music. What was your first exposure to Calypso?
It's hard to listen to Calypso and NOT feel happy. My parents are from the Caribbean so I have been listening to it for as long as I can remember. I like to listen to it when I cook.
Does it suck having a birthday on July 3rd?
My birthday is on Oct 15. I don't know where July 3 came from.
What's your workout routine?
I run a lot in the Hollywood Hills. I like to get outside in the sun. I'm not a big fan of the gym. Whilst shooting Graceland, I got into Crossfit. I felt Jakes as a character should be a little bigger, and Crossfit helped with that. I also use this NIKE Training app on my phone. It's great for when you are travelling. I dabble in some Yoga as well.
I LOVE food. I eat what I want.
Anything else you'd like to add?
I directed a music video for my younger brother called Alma Mater.
It was my first time directing, and I loved it. My cinematographer Max Topplin is very talented.
Twitter: #AlmaMater / @almamatermusic1