This year promises to deliver titles from known heavyweights in the fantasy genre--but what about exciting new debut authors? Here are five to look out for in the coming year, in order of release date: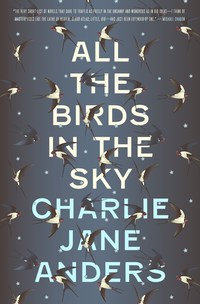 All the Birds in the Sky by Charlie Jane Anders - This highly anticipated title marks the debut of the acclaimed short fiction author. All the Birds in the Sky miraculously fuses magic and science through the tender and tempestuous love story of two young people, a witch and a scientist. It is a mix of other things too, being at once funny and meditative, sad and hopeful. Anders succeeds in weaving wisdom and humor into a debut that tackles nothing less than the fate of the world.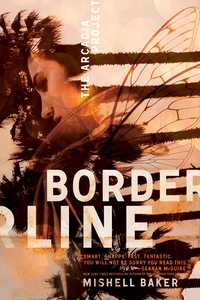 Borderline by Mishell Baker - Take a tough-talking heroine with prosthetic legs, borderline personality disorder, and a troubled past, add the combined glamour of Hollywood and faerie, and you have a rollicking urban fantasy from a promising new author. When Millie Roper is recruited for the mysterious Arcadia Project, she is forced to confront a new world of magic--and the enemy within herself. Fast-paced and smart-mouthed, Borderline is a page-turner starring an unforgettable protagonist.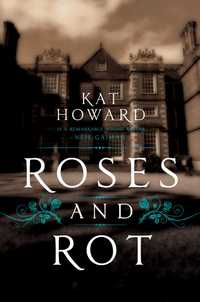 Roses and Rot by Kat Howard - An enchanting novel that explores the power of art and stories, Roses and Rot marks the debut novel of an author lauded for her short fiction. A prestigious artist's retreat turns out to be a gateway to Faerie--and sisters Imogen and Marin will find themselves tested in art and love, at the risk of their lives. Howard's depiction of magic and the arts is thrillingly intertwined, positing a gossamer boundary between the two. The narrative is enriched by the author's extensive knowledge of mythology, folktale, and fairy tales.
The Summer Dragon by Todd Lockwood - Fans of dragons and the fantasy art of Todd Lockwood will find a bonanza with this book, which concerns a society whose traditions are centered around bonding with dragons for life. Maia, the young protagonist of The Summer Dragon, is swept into an adventure against a fearsome enemy, and unmasks a deadly conspiracy. Lockwood may be best known for his prominence as a fantasy cover artist and his work with Dungeons and Dragons.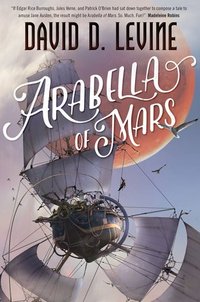 Arabella of Mars by David D. Levine - An enthralling Napoleonic adventure in space, Hugo Award-winning author David D. Levine's debut is fantasy with a science fiction twist. Romance and intrigue abound in this tale of naval war in space, and the flavor and atmosphere of nineteenth century England are made new in their transplantation to the solar system.
Ilana Teitelbaum's writing has appeared in the Globe and Mail, the Los Angeles Review of Books, and Salon. Her epic fantasy debut, Last Song Before Night, was published in October 2015 by Tor/Macmillan under the pen name Ilana C. Myer.