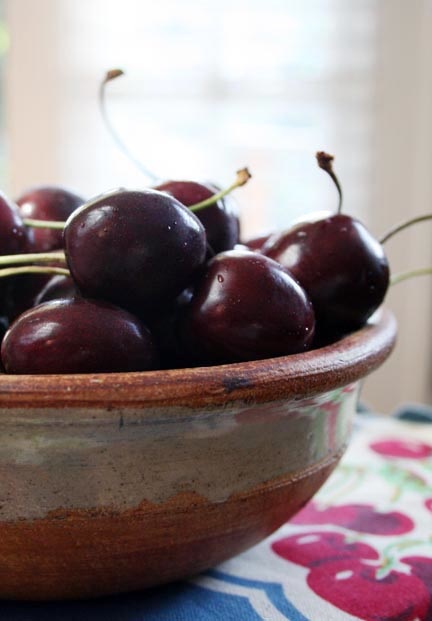 From New York to Michigan to Oregon, cherry season is in full swing, and back in Martha Washington's day that meant it was time to mix up a batch of cherry bounce--the first First Lady even documented her own version on husband George's stationary. Fortunately, that tradition lives on today, and now's the perfect time to make a batch yourself. An infusion of fresh cherries, sugar and spirit (typically brandy, whiskey or rum), cherry bounce offers a delicious taste of summer. And cocktail consultant Todd Appel has just the recipe. Fresh off a cherry-picking trip to Door County, Wisconsin, Appel updated the colonial classic to fuse plump, ripe cherries with rye whiskey and cane sugar for a taste of the season that'll last long after the last leaves fall from the cherry trees.
Click here for the recipe, and click here for several other great ways to make the most of cherry season.
For more of the best liquid culture, click here.
Photo: Imbibe Magazine