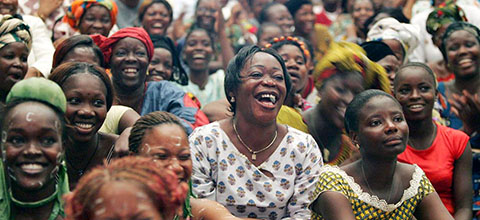 Photo courtesy of Flickr user, United Nations
International Women's Day (IWD) is today,Friday, March 8. It's a day with an amazing history but make no mistake, it's a day the world must continue to recognize. Why? We have made immense strides when it comes to improving the health and lives of women and girls globally. But there are still far too many inequities to ignore - inequities we must remedy.
Here are some facts to share this IWD. Use them as inspiration to continue speaking up and making change! And add your own. The more inspiration the better. Tweet using #IWD/Post/Share!
This post was written by Amie Newman. She is a communications officer at the Bill & Melinda Gates Foundation and editor for Impatient Optimists, at the foundation.
 
Like this post? To read more posts like this one, please visit Impatient Optimists. And click here to sign up for the Impatient Optimists Newsletter.