If college is the engine of our nation's economic development, then we need a lot more fuel in the tank. America is neither producing enough college graduates to sustain a robust workforce, nor fulfilling its national promise of economic opportunity for all.
The "typical" college student has changed. Nearly three out of four college students today aren't enrolled in a full-time, four-year degree program. They're balancing jobs, family and other priorities as they work to complete college.
Today's college students need flexible, affordable, high-quality programs that put them on a path to completing a degree because a degree is today's gateway to good paying jobs. College graduates earn substantially more in their life times than those without degrees. Yet, on average, just 58 percent of students who start at a 4-year college get a degree there within six years, and a mere 30 percent graduate within three years at community colleges. For low-income students and students of color, the rates are even worse, hovering around 20 percent.
With our partners, we are encouraging colleges to evolve in ways that will allow them to meet the needs of today's college students. This means finding new ways to overcome budgetary constraints and provide students with personalized pathways to college completion.
It means incentivizing colleges to be more transparent, helping them to collect and share information relevant to completion and costs in ways that students can readily understand and access and that will enable colleges to improve their programs.
It means creating pathways that ensure students can move more easily from high school to college, helping students leave high school academically prepared to do well in college level degree or certificate programs, including remedial education programs that enable students quickly to identify and close any gaps in their high-school education.
It means deploying technology, including those that support online instruction and student advising, making sure all students have access to high-quality college education that is tailored to their needs.
We are now exploring new models that ensure the cost of college is not a barrier to completion. Our work focuses on financial aid programs that encourage completion as well as on methods that colleges can adopt to maintain or even reduce their costs and thus the tuition they charge to their students.
To catalyze a timely and vigorous discussion about how federal financial aid could work differently, the foundation invested $3.6 million in grants to 16 organizations with a stake in higher education policy to explore ideas about Reimagining Aid Design and Delivery (RADD). Grantees, representing various interests including students, universities and colleges, and employer groups, are publishing white papers which, taken together, offer a range of original and unique insights into how financial aid can not only continue to help more students access college, but also be successful. Some of these papers have already been released, and others will be published in the days and weeks ahead.
The breadth of these ideas includes simplifying the aid formula and directing funds to those most in need, changing the loan programs to better assess student and institutional eligibility and facilitate loan repayment, and providing potential incentives within the aid programs, reinforcing that a student's successful postsecondary journey is a shared responsibility. An important starting point for their work is the understanding that giving students access to an education they don't complete doesn't do them or society any good. Access to college must lead to completion for a greater number of our students, and federal financial aid can be one important tool for achieving that end.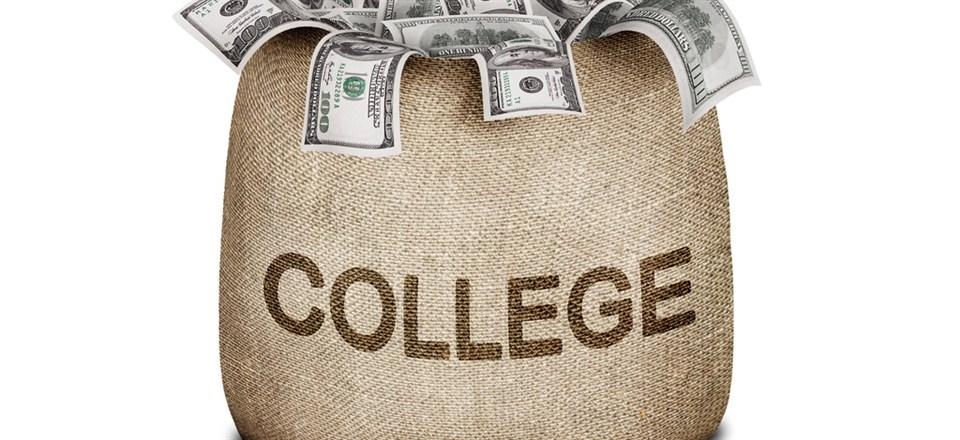 Traditionally, federal financial aid programs have been tremendously successful in ensuring all students have access to a college education regardless of income. Since the inception of the Pell Grant program in 1971, college enrollments have increased 78 percent. Furthermore, as college costs continue to rise at a greater rate than inflation, more students have taken out more loans - that is, money over and above Pell Grants - to pay for their postsecondary education. The impact is twofold: student loan debt has ballooned to the largest source of debt in the United States AND on average students leave college with $26,500 in debt, half of them without a degree.
The phenomenon is attracting increasingly strong public scrutiny on the rising cost of college, due largely to increased administration costs with no corresponding increase in graduation rates. U.S. higher education, once considered amongst the best in the world, has fallen to 13th in college degree attainment. And the human costs are stark for students who find themselves saddled with debt and no degree. We need to look for every tool at our disposal to change these dynamics.
As legislators are keenly focused on national budget issues, they will soon turn their attention to the future of Pell and they ought to do more than address its financial sustainability. With Pell as one piece of the overall $150 billion public investment in financial aid, the time is now to do much more than simply provide access to higher education -- a well-structured financial aid system must continue fulfilling this critical mission and also play a more active role in helping students complete their education and live their dreams.
This post was written by Daniel Greenstein, Director, Postsecondary Success, at the Bill & Melinda Gates Foundation.
Like this post? To read more posts like this one, please visit Impatient Optimists. And click here to sign up for the Impatient Optimists Newsletter.