"Gangnam Style" - a global phenomenon. If you haven't seen or heard of it, take a moment to watch this music video from Korean K-pop rapper PSY.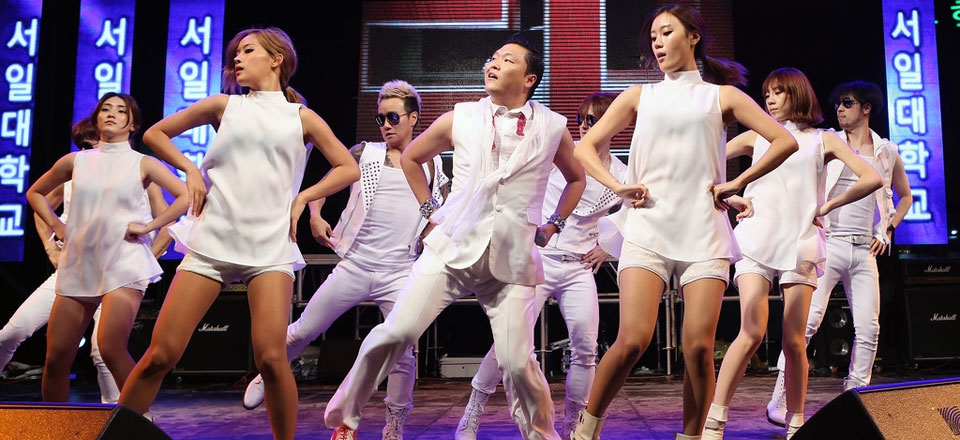 Photo courtesy of Flickr user, KOREA.NET
It's catchy. It's fun. And frankly, it's a little odd.
But there is no denying the power of social media to propel this viral video into international stardom. Despite its comedic mission, there are a few lessons every social-do-gooder can take away from this K-pop sensation. In fact, it's about time social good goes a little "Gangnam Style."
Transcend Borders - The video went viral because it honed in on sentiments that transcend borders: comedy and dance. Using humor and a simple dance move, the K-pop star was able to pluck a comedic cord with viewers from all different backgrounds around the world. We can learn from this. [Remember, Judson Laipply's Evolution of Dance video that became the most viewed video on YouTube?]
Now, we are not suggesting that every nonprofit or cause needs to start dancing around like a horse while being flanked by performers in glitter. But when developing a campaign, remember the things that are universal. Consider the moments, feelings or images that transcend borders and are relatable no matter where you are from. In the case of Gangnam Style, this happens to be humor. But it could also be motherhood, or falling in love, or the nostalgia for childhood. Some of the most effective (and thus, viral) videos are the ones that able to tap into these universal truths.
Be Bold, Original and Confident in Your Mission - If there is anything that this video screams, it's originality. You have to think that in developing the idea for this music video, PSY had to have received some criticism or negative vibes from non-believers. But he stuck with his guns, and his confidence exudes himself and is a bit captivating. Remember this when creating your own video, PSA or overall campaign. Don't be afraid to be bold or original, but most importantly, showcase your confidence in why your mission matters.
What do you think? What other lessons can you capture from Gangnam Style?
This post was written by Charles Bentley. Bentley is the Founder and Editor of Armchair Advocates, a leading forum for sharing, connecting and discussing trends in social good in an increasingly digital age. Follow @ArmchrAdvocates
 
Like this post? To read more posts like this one, please visit Impatient Optimists. And click here to sign up for the Impatient Optimists Newsletter.