Having lived in Napa for nine years, and having been a wine lover for many years before that, I've done a fair share of wine tasting. I have yet to taste a flight where every wine was fabulous. Until last weekend.
The Shenandoah Valley in Amador Country, in California's Gold Country, is referred to around here as a "little Napa." Aesthetically similar with rolling hills of grape vines, it is lower key -- lacking the fine restaurants tucked between the wineries, but a place where you can feel comfortable in jeans and a sweatshirt. I may just be missing them, but I have yet to see a stretch limo waiting in a parking lot.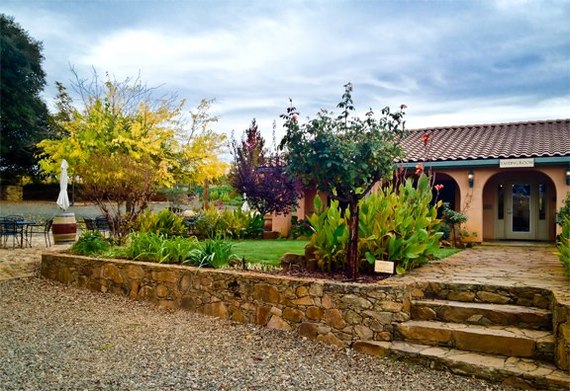 If you are coming to Shenandoah Valley, you are probably already planning on stopping at Cooper and Renwood. Go a little further down Shenandoah Road, and you will find Borjón.
I would not have known about it if not for a friend who is a long-time member and had to stop in to pick up a shipment when we were in the area. Having made the rounds on Napa's Silverado Trail as well as Highway 29 more than a few times with out of town guests, I consider myself slightly jaded on wine tasting. I was more than impressed. I was blown away.
I normally walk away from a flight of wine with two favorites, three at best. The Borjón reds were, across the board, memorable. I've continued to savor what we brought home. I'll be going back for more.
You won't find Borjón in your grocery store or Bev Mo. Founded in only 2009, they are producing small runs and sell mostly to restaurants in the Gold Country and Sacramento. The fact that, at such a young age, they are on the menu at Taste, the Gold Country's finest restaurant and arguably one of the best in Northern California, speaks volumes.
Adding another layer to the experience, the Borjón story is proof that the American dream can still happen, or at least it could a few decades ago.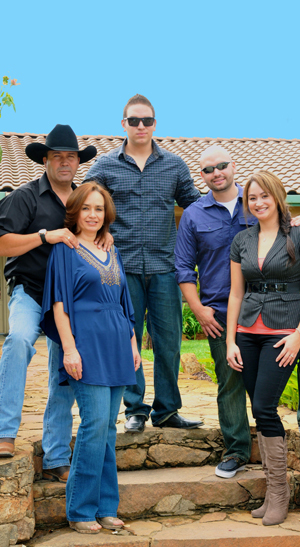 The family patriarch, Jesus, migrated from Guanajuato, Mexico to the US with his young wife in the 1980s. Whether he was a documented worker or not we'll leave up to your imagination. But the Mexican workers in vineyards are not looked on by winery owners as quite so migratory or dispensable as the agricultural workers in Southern California. A vineyard worker is handling plants that are worth somewhere in the vicinity of $2000 each in the course of their lives. When you have someone who knows how to handle them, you keep them. When you have a good one, you cultivate them.
Jesus had drive, and smarts, and started to learn every job he could get his hands on in the vineyards. By 1991 he had parlayed his knowledge into contracting and managing labor to vineyards through his own vineyard management company.
Jesus's son, Isy, grew up amid the vines, in a home where the dinner table conversation centered around grapes and wine. Using the family's knowledge of the region they selected the best grapes of the region, improved on some of the local wine making techniques, and fulfilled the family dream when he opened the doors of Borjón.
If you drink some of the Shenandoah Valley's well known Zinfandels and Barberas, you are likely already enjoying Borjón grapes. They are bought by most of the region's popular wineries. Take an afternoon to enjoy the fruits of one family's success story. It's worth the trip.