For most, the purchase of fresh cranberries means one thing; it's Thanksgiving time! BUT this crimson treat we reserve for the holidays also has numerous healing benefits. In fact, cranberries are one of the only three fruits indigenous to North America, and Native Americans long-believed that cranberries had medicinal benefits before they were scientifically proven. Ready for a little known fact? It was the German and Dutch settlers who named this fruit because the flower looked a lot like the head and bill of a crane -- i.e.,"craneberry."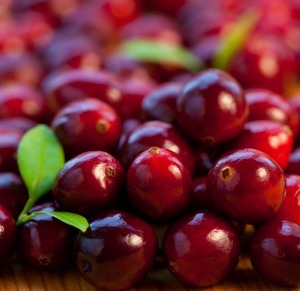 Photo credit: iStockphoto
But enough with the history lesson -- let's talk about what cranberries can do for your skin. Cranberries are high in antioxidants that work to rid our bodies of free radicals that contribute to the aging process both inside and out. Rich in vitamin A and C, cranberries aid in cell turnover rate, while vitamins B3 and B5 provide moisture for your skin. Cranberries are also acidic, making them a gem for those with oily skin.
So, before you toss those leftovers on Friday morning, take a look at this quick cranberry DIY mask and glow throughout the holidays:
Simple Cranberry Mask
1/2 cup cranberries
1/2 cup yogurt
Puree cranberries in food processor, transfer to a bowl.
Add yogurt and blend until the mixture creamy.
If you like a thicker mask -- you can add some green clay or honey as well.
Apply mixture to face and décolletage and let sit for 20 minutes. Rinse with warm water.
Have another great idea for how to use cranberries in skincare? Let me know below!